News Around the Republic of Mexico | June 2007
Mexican "Telenovelas" a Big Hit in China

Allan Wall - PVNN

In today's globalized entertainment world, movies, music and television programs circulate the planet and turn up in some interesting places. When I was deployed to Iraq, for example, Iraqi vendors sold American soldiers pirated Chinese DVDs of first run Hollywood movies. Some enterprising locals even set up a DVD shop right off base, frequented by GIs who would stop their in their humvees to buy a movie for a few dollars.


In Mexico, Hollywood movies are triumphant, and they are generally more popular than Mexican movies. U.S. television programs are popular, and American and British rock stars have lots of fans and visit Mexico on lucrative concert tours. One year, for example, the Rolling Stones' biggest venue on the North American continent was in Mexico City. My Mexican students are much more knowledgeable about contemporary English-language pop music than I am.


But there is one sector of the Mexican entertainment market in which the American entertainment industry has not made a dent — that's the telenovela industry.


What's a telenovela? It's a type of series produced in Mexico and other Latin American countries. The closest equivalent in the United States to a telenovela is the soap opera.


There's a big difference though, between the two.


A U.S. TV series of the soap opera genre, if successful, is never cancelled and will go on and on, lasting for decades. "All My Children" started in 1970, "General Hospital" began in 1963, and "As the World Turns" was first aired in 1956.


The oldest American soap opera, "The Guiding Light," actually began in the 1930s as a radio serial! As long as the ratings are good, the soap opera will go on and on and on.


But the Latin American telenovela is a different concept. It's of limited duration, a sort of extended mini-series. The telenovela typically is broadcast five nights a week, for about six months. If it's really a big hit, it may be extended up to a year. Then it's over.


That's because the telenovela is a novela — a "television novel." It has a plot, and when the plot ends the show ends. The writers have the story figured out, and how it ends, before the program is aired to the public. (But of course, as the show progresses the writers can make changes to the storyline). The "final episode" is advertised beforehand and viewers tune in with great anticipation to see how the story ends.


In the Mexican entertainment industry, there's a thin line between TV and pop music, so several pop stars, such as Thalia, Paulina Rubio and Salma Hayek, have also been telenovela stars.


The telenovela is a popular genre in Mexico. People have their favorite programs and follow them faithfully. I used to patronize an outside grill near my house (which has since closed), where a young man would cook ribs and hamburgers. Whenever I would go there, the TV was almost always tuned into his favorite telenovela which he would monitor as he cooked the ribs and hamburgers.


An American couple I know, who used to live in Mexico, credited their regular telenovela with helping them learn Spanish.


Mexican-produced telenovelas have had international success, and have been exported to other countries. Of course they are aired in other Latin American countries, but their popularity has spread to other regions and they are aired in such disparate countries as Russia, Romania, Indonesia and Korea. As well, Mexican telenovelas have been dubbed into more than 50 languages.


The principal producer of Mexican telenovelas is media conglomerate Televisa, whose CEO and principal owner is Emilio Azcarraga, one of Mexico's ten billionaires. And Televisa has recently been moving into the vast Chinese market.


As a test run, the company began airing four Mandarin-dubbed telenovelas in China in 2000. They were popular, so Televisa is taking it to the next step, having just signed an agreement with the People's Republic of China's government to produce Chinese versions of some of the company's programs, including but not limited to telenovelas.


(The Chinese government's CCTV cable channel is also starting Spanish-dubbed cable programming in Mexico.)


Will Televisa's Chinese expansion help narrow the trade gap between the two nations? Well, Mexico has a long way to go in that regard, currently running a US$23 billion trade deficit with China. It's hard to compete with that cheap Chinese labor.
---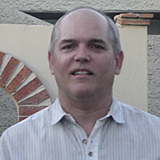 Allan Wall is an American citizen who has been teaching English in Mexico since 1991, and writing articles about various aspects of Mexico and Mexican society for the past decade. Some of these articles are about Mexico's political scene, history and culture, tourism, and Mexican emigration as viewed from south of the border, which you can read on his website at AllanWall.net.

Click HERE for more articles by Allan Wall.
Tell a Friend
•
Site Map
•
Print this Page
•
Email Us
•
Top