Vallarta Living | Veteran Affairs | September 2007
Agent Orange Equitable Compensation Act

David Lord - PVNN


A sculpture represeting victims of Agent Orange. Canada on Wednesday offered a one-time 19,000 USD payment to victims suffering from exposure to the herbicide Agent Orange in the eastern Canadian region of New Bruswick. (AFP)

I have written many articles on the subject of exposure to Agent Orange and the resulting diseases. Entitlement to A.O. benefits results from having served in the area of contaminated land, sea and air in Viet Nam or Korea's D.M.Z.


The V.A. intends to deprive tens of thousands of Veterans of any compensation for exposure to herbicides unless the Veteran was physically on the soil of Viet Nam. This tactical delay, now over 16 years long by refusing to pay while you waste away, knowing that your claim for compensation dies with you, they have nothing to lose and everything to gain.


The Courts have ruled that a veteran who served in the waters offshore of Vietnam during that war, have the same presumption of exposure to Agent Orange as those who actually set foot on Vietnam soil. The V.A. is now having legislation introduced in the Senate which will take that presumption away from veterans who served offshore.
See Senate Bill; S.2026.


IN THE SENATE OF THE UNITED STATES


On September 6th, 2007, Mr. Akaka (by request) introduced the following bill; which was read twice and referred to the Committee on Veterans' Affairs


A BILL


To amend title 38, United States Code, chapter 11, to clarify that an award of benefits based on a regulatory presumption established pursuant to 38 U.S.C. 1116 after September 30, 2002, cannot be made effective earlier than the date the regulatory presumption was established; and to clarify that the presumption of herbicide exposure provided by 38 U.S.C. 1116(f) applies only to veterans who served in Vietnam on land or on Vietnam's inland waterways and not to those who served only in waters offshore or in airspace above.

Be it enacted by the Senate and House of Representatives of the United States of America in Congress assembled,

(a) Short Title - This Act may be cited as the `Agent Orange Equitable Compensation Act.'


CLARIFICATION OF AUTHORITY TO ESTABLISH PRESUMPTIONS BASED ON HERBICIDE EXPOSURE; PROHIBITION ON RETROACTIVE PAYMENT.


a) Section 1116 is amended by adding at the end the following new subsection: "(g) Presumptions established pursuant to this section after September 30, 2002, shall not be considered to be presumptions established pursuant to the Agent Orange Act of 1991. Awards based on such presumptions are subject to section 5110 of this title and shall not in any event be made effective earlier than the effective date of the regulation establishing the presumption."
b) Applicability - The provisions of section 1116(g) as added by this Act apply to any determination made on or after the date of enactment of this Act concerning a person's entitlement to benefits administered by the Secretary.


SEC. 3. CLARIFICATION OF DEFINITION OF SERVICE IN THE REPUBLIC OF VIETNAM.


(a) Paragraph (f) of section 1116 is amended by adding to the end of that paragraph the following: "For the purposes of this presumption, a veteran will be considered to have served in the Republic of Vietnam only if the veteran was physically present on land in Vietnam, or on its inland waterways and not if the veteran served only on the waters offshore or in airspace above."
(b) Applicability - The provisions of section 1116(f), as amended by this Act, apply to any claim filed on or after February 6, 1991, that is still pending on the date of enactment of this Act, including a claim to reopen or revise a previously denied claim, and to any claim filed on or after the date of enactment of this Act.


A claim is pending if it has not been the subject of a final VA decision granting or denying benefits, or if such a decision is currently on appeal before a court. I hope that you will contact your Senator to defeat this bill.


VA RETRO PAY NEARS HOME STRETCH


Almost 75,000 military retirees who were underpaid either Combat-Related Special Compensation (CRSC) or Concurrent Retirement and Disability Pay (CRDP) have received "retro pay" totaling nearly $150 million.


This leaves some 33,000 files of the initial group remaining for review with a targeted completion date of November. Then the Defense Finance and Accounting Service (DFAS) will turn to a group of 12,000 to 16,000 retirees who fell into the queue between the time the retro-pay program began last summer and April 2007, when DFAS launched computer programs to handle the pays automatically.


Only military retirees who were underpaid are receiving notifications. About one in three pay records reviewed showed no under payment, and those retirees will not be notified. Retirees with questions can call the DFAS Retro Award hot line toll free at 1-877-327-4457. Retirees can get updates on retro pay from the DFAS web site at http://www.dfas.mil.
---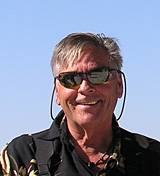 David Lord served in Vietnam as combat Marine for 1st Battalion 26th Marines, during which time he was severely wounded. He received the Purple Heart and the Presidential Unit Citation for his actions during the war in Vietnam. In Mexico, David now represents all veterans south of the U.S. border all the way to Panama, before the V.A. and the Board of Veterans Appeals. David Lord provides service to veterans at no fee. Veterans are welcome to drop in and discuss claims/benefits to which they are entitled by law at his office located at Bayside Properties, 160 Francisca Rodriguez, tel.: 223-4424, call him at home 299-5367, on his cell: 044 (322) 205-1323, or email him at david.lord@yahoo.com.
Click HERE for more Veteran Affairs with David Lord »»»
Tell a Friend
•
Site Map
•
Print this Page
•
Email Us
•
Top