Vallarta Living | Veteran Affairs | September 2007
Some TRICARE Prime Networks Seen Too Costly To Keep

David Lord - PVNN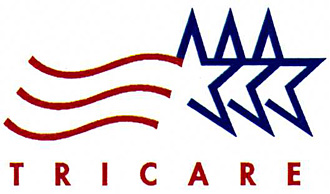 BOXTEXT

More than 168,000 retired military, especially those living in Mexico and Latin America, retirees, their spouses and survivors living more than 40 miles from a base would lose access both to TRICARE Prime and also to the military's preferred provider option. They would have to shift to the most costly of TRICARE's three options.


TRICARE officials declined to comment on the potential effect of the draft Request for Proposal, or RFP, which was released for review by potential bidders and other interested parties a few months ago. Officials said they don't want to influence comments they receive.


An official did emphasize that the RFP is only a draft. But the comment period in fact closed July 19 with few filed. A final RFP is expected to be issued soon. The new contracts likely will be awarded next year, take effect in March 2009 and run for six years.


Such contracts are vital to TRICARE, the health plan of 9.2 million military beneficiaries. More than half of all beneficiaries, roughly 5 million, are enrollees in Prime, the managed care option. Service members get care at no charge. Other Prime enrollees pay an annual fee of $230 for individual or $460 for family coverage, and modest co-payments for doctor visits, lab tests and hospital care.


Beneficiaries who prefer to chose their own doctors, or who can't access Prime where they live, use TRICARE Standard instead, a fee-for-service plan. Standard users pay an annual deductible of up to $150 for individuals or $300 for families, plus a hefty share of all medical bills - 20 or 25 percent of "allowed charges" depending on patient category.


Standard users can be stuck with additional costs if doctors won't accept TRICARE allowable rates. But total medical costs per family cannot exceed a $3000 a year catastrophic cap.


A third option is TRICARE Extra, also for patients not enrolled in Prime. Extra provides a five percent discount on co-payments set under Standard because beneficiaries agree to use a Prime network provider.


Because the military only has hospitals, clinics and staff to treat a fraction its beneficiary population, it partners with large private-sector healthcare companies to run robust networks of healthcare providers. Support contracts for Prime alone cost the Department of Defense an estimated $6 billion a year.


Humana Military Health Services, headquartered in Louisville, Ky., has the managed care contract for the south region. TriWest Healthcare Alliance of Phoenix services the western region. Health Net Federal Services, of Rancho Cordova, Calif., has the north region contract.


Eligibility (DEERS) 1-800-538-9552
TRICARE Prime Remote 1-888-363-2273
TRICARE For Life 1-888-363-5433
TRICARE Overseas
WESTPAC 1-888-777-8343
Europe 1-888-777-8343
Canada/Latin America 1-888-777-8343
Puerto Rico/Virgin Islands 1-888-777-8343


CHECKLIST FOR DIRECT SERVICE CONNECTION FOR A CHRONIC CONDITION
(A chronic condition is one which never really goes away. This basically means that the veteran has had the condition, perhaps in varying degrees of severity, since service. This checklist should only be used for chronic conditions.)


A. IS THE CURRENT CONDITION CHRONIC?
IS THE CONDITION ON THE VA'S LIST OF CHRONIC CONDITIONS? In 38 C.F.R. § 3.309 (a), the VA provides a list of chronic conditions. If one of these conditions manifests within the time period prescribed in 38 C.F.R. § 3.307(a)(3), and the veteran has at least 90 days of service, then any of the listed conditions can be presumptively service connected, so long as the veteran currently has the condition. See CHECKLIST FOR PRESUMPTIVE SERVICE CONNECTION FOR CHRONIC CONDITIONS. YES or NO


If the answer to A. is YES, then the VA should concede that the condition is chronic. Proceed to the next question. [Note - the VA will probably require that conditions that first manifest after discharge have to be listed in 38 C.F.R. § 3.309(a).


B. DID THE VETERAN SUFFER FROM THE CHRONIC CONDITION IN SERVICE?
1. Do service medical records show that the condition was diagnosed in service?
(The best evidence that a condition manifested or showed itself in service is a diagnosis in the service medical records.) YES or NO


2. In the case where a chronic condition was not diagnosed in service, is there lay or medical evidence that the Veteran exhibited symptoms of the chronic condition during service and a medical opinion that the symptoms during service were manifestations of the later-diagnosed chronic condition? YES or NO


If you answered YES to A and to either B.1 or B.2, then there is a good chance that the VA should grant service connection for the chronic condition.


American Legion Membership Cards for 2008 are in for the Members of Banderas Bay Post 14, please contact me by email or stop by Steve's Sports Bar on Basilio Badillo to pick up the new card, dues remain at $40 USD or $440 pesos for the year. We invite all U.S. Veterans to join the Post, and meetings are open to all on the third Wednesday of each month at Steve's.
---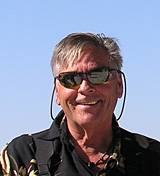 David Lord served in Vietnam as combat Marine for 1st Battalion 26th Marines, during which time he was severely wounded. He received the Purple Heart and the Presidential Unit Citation for his actions during the war in Vietnam. In Mexico, David now represents all veterans south of the U.S. border all the way to Panama, before the V.A. and the Board of Veterans Appeals. David Lord provides service to veterans at no fee. Veterans are welcome to drop in and discuss claims/benefits to which they are entitled by law at his office located at Bayside Properties, 160 Francisca Rodriguez, tel.: 223-4424, call him at home 299-5367, on his cell: 044 (322) 205-1323, or email him at david.lord@yahoo.com.
Click HERE for more Veteran Affairs with David Lord »»»
Tell a Friend
•
Site Map
•
Print this Page
•
Email Us
•
Top