News from Around Banderas Bay | June 2008
Preparing for the 2008 Hurricane Season

Jim Morrison - PVNN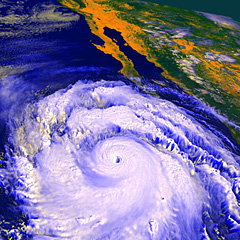 Click image to enlarge

Hurricane Linda was a tropical cyclone of the 1997 Pacific hurricane season. It was the strongest hurricane ever observed in the North Eastern Pacific Ocean, with sustained winds of 185 mph (295 km/h), gusts to 220 mph (355 km/h), and a central pressure of 902 mbar.

We are captivated by nature's beauty and terrified by her power. Few events in nature carry the destructive force of a hurricane. While this article discusses what to do before, during, and after a hurricane, it is important to remember that while hurricanes can and have reached the Banderas Bay, they are fairly rare.


You probably didn't even know it, but we are already several weeks into the official start of the 2008 Hurricane Season, but according to NOAA's Climate Prediction Center, projected climate conditions point to a below-normal hurricane season in the eastern Pacific this year.


Allowing for forecast uncertainties, seasonal hurricane forecasters estimate a 60 to 70 percent chance of 11 to 16 named storms, including five to eight hurricanes and one to three major hurricanes (category 3, 4, or 5 on the Saffir-Simpson scale.) Being prepared for them may just allow you to relax and enjoy your time in Paradise a little bit more.


Before
You should develop a disaster plan with your family. Everyone should know where the safest place in the house is, a specific meeting place in the event you get separated, and an out-of-state contact person to help coordinate if needed. You should also decide where you will go if asked to evacuate before the storm, what you will bring with you, and how you will secure your home in your absence.


Every household should also have a disaster kit. It doesn't have to be huge, but a minimum, your kit ought to include:


• A basic First-Aid Kit. You should also keep a list of any prescription medicines handy so you don't forget to include them in the kit when you need them.


• Potable Water: A gallon per day per person for a few days is a good rule of thumb.


• Food: Non-perishable items that don't require cooking. Remember things like can openers, paper plates, cups, plastic knives, etc...


• Flashlights/Candles: Remember to pack batteries and matches!


• Blankets, Jackets and Extra Clothes: You need extras of everything just in case someone needs something dry to put on or it gets really chilly.


• No-Wash Hand Sanitizer/Baby or Cleansing Wipes, and whatever else you think your family might not be able to do without for a few days.


All disaster plans should include provisions for your pets as well.


During:
According to the US Federal Emergency Management Agency (FEMA) website, if you aren't able to evacuate before a hurricane, you should:


• Stay indoors during the hurricane and away from windows and glass doors.


• Close all interior doors—secure and brace external doors.


• Keep curtains and blinds closed. Do not be fooled if there is a lull; it could be the eye of the storm - winds will pick up again.


• Take refuge in a small interior room, closet, or hallway on the lowest level.


• Lie on the floor under a table or another sturdy object.


After:
Your first priority should be to make sure your family is OK, and getting injured people to the hospital. Be aware of new safety issues created by the disaster. Watch for washed out roads, contaminated buildings, contaminated water, gas leaks, broken glass, downed power lines, etc.


Inform local authorities about health and safety issues, including chemical spills, downed power lines, washed out roads, smoldering insulation, and dead animals. Finally, don't return to your home until authorities tell you it is safe to do so.


Hurricane season usually passes Vallarta without incident, but natural disasters are also on the rise globally. Spend some time keeping your family safe by developing a strategy for safety in the unlikely event of a hurricane. Then you can get back to the business of enjoying your time in Paradise.
---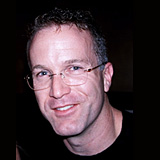 Casas del Mar is a property services firm that manages, rents, and inspects homes all over the Banderas Bay area. Their philosophy is simple: "Listen to your customers, and don't quit until they are happy. Ever." For more information, visit CasasDelMarPV.com or send your questions to info(at)CasasDelMarPV.com. They are your real estate resource.

Click HERE for more articles by Jim Morrison.
Tell a Friend
•
Site Map
•
Print this Page
•
Email Us
•
Top