Travel & Outdoors | March 2009
Regarding Mexico: Biased News, Half-Truths and Fear Mongering Fuel Paranoia of All Things South of the Border

Jan Baumgartner - opednews.com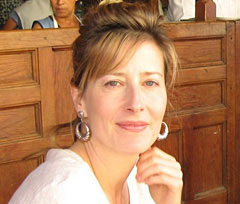 Jan Baumgartner
Not the Whole Story

The U.S. media and federal government have stirred up a toxic cauldron media blitz that has been force-feeding U.S. citizenry only partial truths and irresponsible generalizations about the violence plaguing Mexico. If to be believed, the entire country of Mexico, some 109 million people, would be cowering in their homes fearful of venturing too far out lest they be caught up in random drug violence or kidnappings.


Mexico is the 14th largest independent nation in the world with crime per capita (based on 2006 statistics) of 12 per 1,000 people, ranking 39 in a survey of 60 countries. If one took the time to do a bit of research instead of believing the selective, if not deceptive reporting and scare tactics that have become the norm in U.S. mainstream media, and of which few of us ever question, we might be surprised to learn that based on statistics of non-violent crimes and violent crimes such as homicide, the U.S., at times, ranks neck in neck based on demographics and location, and in some categories, surpasses Mexico.

Random Acts Versus Non-Random Acts of Violence

Drug cartels in Mexico are rampant and the escalating drug violence has wreaked havoc primarily on U.S./Mexican border towns.

U.S. citizens are not primary targets in places such as Mexico City or other tourist destinations as many would believe. Kidnappings in Mexico City are largely of wealthy Mexicans who are held for ransom.

While U.S. citizens have been kidnapped in the past several years, they are not being singled out as media would have us believe.


Much of the violent crime in Mexico is Non-Random, i.e. targets are usually those involved in illegal drug trafficking or police and other government officials attempting to regulate crime in towns along the U.S./Mexican border.


If you look at the recent State Department warnings, including warnings specifically aimed at college students traveling to the Gulf Coast of Mexico, you will note that many of the warnings listed are not about drug violence or kidnappings, but the strong ocean undertow, potentially dangerous aquatic life, advantageous "petty" crime often perpetrated on inebriated tourists or those not exercising common sense as one needs to whenever traveling abroad – or for that matter – to any U.S. city where crime is more prevalent


• Most cities and towns in Mexico are safe and are not dangerous places to live or visit.


• The drug violence is primarily isolated to the U.S./Mexican border.


• Most guns used in the illegal drug trade and in acts of violence throughout Mexico have been coming into the country from the United States.


• Anyone traveling to a foreign country should always exercise caution and do their homework before leaving.


• You can be a victim of crime no matter where you are: abroad, in any U.S. city, in your hometown.


When one compares statistics and types of crimes worldwide, Random Acts of Violence are perhaps the most threatening and leave us feeling the most vulnerable. In the U.S., random violence is something to which we have either become accustomed or numb – whether mass murders on a college campus, an elementary school playground, neighborhood mall, or children being snatched from their beds and sexually abused and worse.


According to recent statistics, the homicide rate in Mexico is approximately 13 for every 100,000 individuals. FBI numbers list the murder rate for Baltimore as 43.3 to 100,000, Washington D.C. 29.1 to 100,000, and Detroit as 47.3 for every 100,000 citizens. Naturally, the handful of Mexican border towns, which are the areas experiencing the brunt of the wanton violence born of the illegal drug trade, have homicide rates that are not reflective of the country as a whole, but mirror the inflated numbers seen in the most violent U.S. cities and metropolitan areas.


We are told and indoctrinated to be "afraid of other" – to be fearful of the perceived unknown - Mexico, when in fact, we are far more likely to experience or witness a criminal act or be a victim of such in our own country.

Tell a Friend
•
Site Map
•
Print this Page
•
Email Us
•
Top