Entertainment | Restaurants & Dining | October 2009
Everything Food with Seth: Paradise and the Culinary Tradeoff

Seth Cloutman - PVNN
October 13, 2009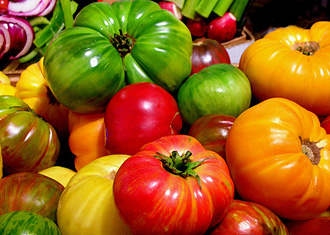 This past summer a dear friend of mine, Pilar Perez, tormented me. Every few days she would post photos of heirloom tomatoes just taken from the vines of her sister's garden on Facebook.
This past summer a dear friend of mine, Pilar Perez, who splits her time between Vallarta and Los Angeles, tormented me. Every few days while back in the States, she would post photos of heirloom tomatoes just taken from the vines of her sister's garden on Facebook.


I admit it, I had lust in my heart. If it was okay for Jimmy Carter to admit, then I feel justified in putting my hand up too. The problem is that the lust continues through every season of the year.


As the new season begins for us here in Paradise, news of arrival dates for so many of our friends begin to flow in. With each email or phone call the lust keeps growing. It has gotten to the point where I am not thinking of how glad I am that they will be back and we will be going out to dinner or going to the beach.


No, I am thinking about how I can convince them to smuggle food stuffs into the country. What new plan can I hatch to have a rutabaga or a bunch of fresh parsnips rolled into their clothes praying, all the while, that the green light does not go off as they exit customs. And do not think for one moment that I am worried about them being hauled off to some detaining area. I just want my fresh root vegetables. I am selfish when it comes to ingredients that I drool thinking about.


It's October and the larder should be just brimming with my adored parsnips and turnips not to mention crunchy MacIntosh apples. And what about Yukon Gold potatoes? I love my adopted country but I really think there needs to be a campaign informing everyone that white potatoes do not life make. Why can we not get a few Idahos or Russets in the markets? If I saw Yukon Golds here I swear that I would buy up every last one and dig a root cellar next to the pool and horde them like a small child hordes toys and candy.


I also imagine that gloriously spicy aroma of homemade pumpkin pie coming from the kitchen. I have tried Mexican pumpkin and it just does not have the texture of a good old fashioned orange pumpkin. Sure, the wholesale clubs may stock up on cans of pumpkin pulp during Thanksgiving but I lust for fresh. In short, I'm not buying what they're selling.


But just as the salivating comes to a frantic pitch, I remember walking through a market here and looking at those huge rows of fresh and dry chilis that I have come to love so. I remember how excited I get when the first pickup trucks appear in the spring with strawberries and mangoes and plums.


I remember how when August comes I can not wait for the pomegranates to be ready so I can head to El Arrayán for Chili en Nogada. Or how, when I crave beef tongue, all I have to do is go to any market and it is there awaiting me. Or how lucky and intoxicated I feel when the guayaba tree next to my house is full of fruit and in one day suddenly become so fragrant that I swoon.


So while the lust may remain and as I continue to conjure up yet further plans on my illegal vegetable smuggling, I think it may be time to head up to the Mercado Municipal in Cinco de Diciembre and talk to my fishmonger friends to see what has come in this morning.


The marlin and tuna should still be running. The Pacific Mackerel that I so love is looking good and large at present. And if I'm really lucky they may have prepared some fresh ceviche and give me one or two tacos to tear into their stash.


Or even better, I'll discover some new fish or purchase a big bota and slow roast it in the oven. It may not be pumpkin pie or oven roasted root vegetables but it is local, fresh and delicious and an integral part of our Paradise.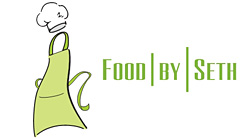 Seth Cloutman is the owner of Food by Seth, which provides services as a private chef, caterer and cooking class instructor. Specializing in French cuisine, Chef Seth develops menus that use these traditional techniques to include a broader cooking style that includes Northern Italian, Spanish, American Regional and Mediterranean cuisines. Full rich flavors, beautiful presentation and freshness coupled with experienced staff and attention to all the details will make your dining experience memorable. For more information, call 044-322-131-8808 or visit FoodBySeth.com
Click HERE for more articles by Seth Cloutman
Tell a Friend
•
Site Map
•
Print this Page
•
Email Us
•
Top