Entertainment | Restaurants & Dining | October 2009
Everything Food with Seth: In Praise of Tongue (Lengua)

Seth Cloutman - PVNN
October 02, 2009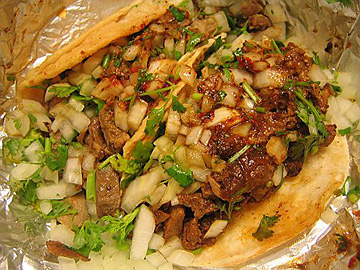 If you have not tried this delicacy I urge you to put your brain aside and let your taste buds do the decision making.
Not an hour ago I was sitting with my partner's family for breakfast eating fresh flour tortillas filled with tongue and salsa verde. Now while I am perhaps the greatest fan of all of the "nasty" meats, I have never been a great fan of tongue.


Something about most preparations gives it a soft texture that I do not particularly like. However, Celeste's preparation this morning was revelatory. Instead of being cut into chunks, the meat was shredded so it did not have the consistency I dislike. It was substantial, yet incredibly tender.


So many of us Gringos are terrified to try something new, particularly something that, at least in our heads, is not something we think of putting in our mouth. Because of this mind over matter situation, we often miss a memorable experience.


I recall the first time I lived in France, someone served me veal sweetbreads. Fortunately, I had no idea what ris de veau were so I blindly dove into the dish and was delighted by the taste. It was only afterwards that I learned that what I had eaten with so much gusto were the thymus glands of a baby cow.


Interestingly, the cooking method used on the tongue is a similar one used to prepare sweetbreads. They are cooked in milk (or more commonly, water). The process is remarkably easy. Simply take the tongue and cut into large pieces that will fit in a good sized heavy bottomed pot. Add several bay leaves, some good kosher or sea salt, whole black pepper corns and enough milk to cover the meat. Either in a slow cooker or on a very low heat, cook overnight. When you wake in the morning the scents wafting through the kitchen should wake you up better than coffee.


Remove the tongue from the milk and let cook enough so that you can handle the meat. Once it has cooled sufficiently, you will need to peel the outer skin off of the meat and discard the skin. Then with hands or a couple of forks, shred the center meat. Serve with flour tortillas (preferably as fresh and hot as you can get you hands on) and salsa verde.


The history of eating tongue dates back to Paleolithic times when hunters preferred the higher fat content meats including feet and organs over the leaner cuts. Over history many cultures have devised their own way of preparing the dish.


In Mexico they are most often eaten in tacos, on the Jewish holiday of Sukkot boiled tongue is often eaten and the meat is favored in the cuisines of Romania, Germany, Portugal, Phillipines, Albania, Russia and Japan. In Belgium, the dish is most often served with a Mushroom and Madeira sauce. Pickled beef tongue is also considered a great treat.


If you have not tried this delicacy I urge you to put your brain aside and let your taste buds do the decision making. If this dish is enjoyed by so many around the world in so many different fashions, then there must be something to it. Don't think about it and enjoy!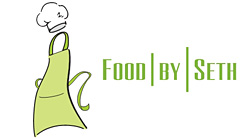 Seth Cloutman is the owner of Food by Seth, which provides services as a private chef, caterer and cooking class instructor. Specializing in French cuisine, Chef Seth develops menus that use these traditional techniques to include a broader cooking style that includes Northern Italian, Spanish, American Regional and Mediterranean cuisines. Full rich flavors, beautiful presentation and freshness coupled with experienced staff and attention to all the details will make your dining experience memorable. For more information, call 044-322-131-8808 or visit FoodBySeth.com
Click HERE for more articles by Seth Cloutman
Tell a Friend
•
Site Map
•
Print this Page
•
Email Us
•
Top