Technology News | December 2009
BanderasNews Turns to Mijo! to Rebrand in 2010

Daniel Gomez - mijobrands.com
December 05, 2009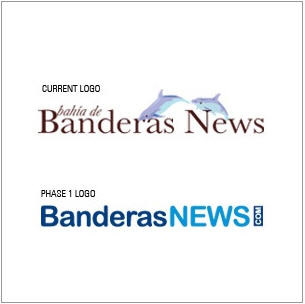 The rebranded BanderasNews.com site will officially re-launch Spring 2010. The new logo now on the site is the first step in the implementation process.
BanderasNews.com, one of Mexico's largest English-language news portals, has teamed up with Mijo! Brands to redevelop the news and entertainment website. Launched in 2001 as a community-based website with a weekly print publication, BanderasNews has become the leading portal for visitors to Puerto Vallarta, Mexico's second largest tourist destination.


As BanderasNews.com continued growth, it began to reconsider how it was positioned in the market as it expanded across Mexico and gained an international readership. While Puerto Vallarta remains its base, the portal covers national and international stories and counts the US, Canada and Europe as very important markets.


The new brand strategy and identity were born out of a collaborative effort between the two teams. The design process explored a total of 20 different logos before a final 4 were presented to BanderasNews.


"It's a challenging process to work with a brand that has such a strong heritage and close knit team. We needed to signal that big changes were afoot without scaring off a loyal readership that have been essential to BN's success," states Ana Medina, who worked with Fatima Mora to design the new identity.


"Our first designs initially shocked the BN team, but that was our goal. We needed to understand what the boundaries were and how far BN were willing to go in terms of design. Their response provided parameters within which we were able to explore a variety of new design concepts. Design is obviously very personal and even more so when a company is a start-up that has achieved success through much personal sacrifice and dedication," states Fatima Mora


Once the final ID was chosen, the teams had to decide how to implement the new brand. In the end, BanderasNews.com decided to proceed with a two-phase implementation that will see the brand evolve over the course of the 5 month project due to the enormity of the task involved. The new logo now on the site is the first step in the implementation process.


"The current site has over 30,000 active pages, each individually coded without a content management system. Rebranding and restructuring a news portal is a dream project for any brand agency, but also an intimidating one. BanderasNews has more than 8 million unique users per year, whatever we do, reaction will be strong and immediate," says Ramon Lopez, who with Irvin Rangel is heading the programming of BN's portal at Mijo! Brands


The re-brand will reposition BanderasNews.com as it prepares for expansion across Mexico. The five-month program includes refining the brand positioning, developing the identity, and phasing in the new ID and structuring and programming the new website with a comprehensive content management system from the ground up.


"It's a daunting project to overhaul your entire identity and it has been challenging for us at times. But we realized we needed impartial and creative support in achieving our goals. The Mijo and BN collaboration was a natural evolution of our relationship. We had worked together on client projects in the past, so we knew what Mijo were capable of. Both organizations share a similar philosophy and promote complimentary, if irreverent attitudes," explains Denise Derameé, Editor at BanderasNews.com.


The BanderasNews.com site will officially re-launch Spring 2010.

Daniel Gomez is a brand strategist and partner at Mijo! Brands.
---

Based in Puerto Vallarta, Mijo! Brands is a strategic brand design agency servicing clients across North America and Europe to create breakthrough brand communications solutions.


To learn more about Mijo! Brands, click HERE, call (322) 223-2837 or visit MijoBrands.com.


A ver la información en español haz click AQUÍ, o visite mijobrands.com/es/blog.
Tell a Friend
•
Site Map
•
Print this Page
•
Email Us
•
Top