Entertainment | Restaurants & Dining
Everything Food with Seth: March News

Seth Cloutman - PVNN
March 06, 2010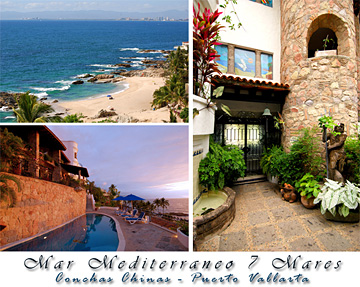 On March 13, 2010 we will be preparing our last R.I.S.E. and Shine Gourmet Champagne Brunch at Villa Mar Mediterraneo in Conchas Chinas.
So this month it is once again all about food. We have just returned from a whirlwind tour of Paris and Madrid and eaten so much cheese and ham not to mention brought in so many wonderful products that it feels festive. But what was the first thing we ate upon return? Tacos al Pastor dripping with a spicy red salsa. As much as we loved being in Paris, and eating our hearts out, we were so happy to return to Vallarta and look at the Bay.


Armed with morel mushrooms, half a dozen kinds of salt, several specialty peppers and more ramekins than most would consider decent, we are looking forward to March and all the events we have planned.


On March 13th we will be preparing our last RISE and Shine Gourmet Champagne Brunch at Villa Mar Mediterraneo. The first three have been sell outs and raised funds to support the children of the Refugio Infantil Santa Esperanza. The benefit we did for RISE at the American School had more than 700 people in attendance and 45 restaurants who donated their staff, food and time.


Iron Chef Dinner - March 16th: Guests come armed with two ingredients and Seth will prepare a meal on the spot from what is presented. If you have not seen Iron Chef it involves being creative and fun, but in our case, drinking lots of wine as well. Cost is $550 pesos.


Guest registered and prepaid will be instructed on an area of purchase but not to the details of the purchases. We have done a couple of these privately and they are great fun as well as a wonderful time to socialize with friends new and old.


The Vallarta Cooking Class will take place on March 17th and as always, we will go to market, create a seasonally based menu, prep, cook and follow it all up with a big dinner party. Those who do not wish to participate in the class are welcome to join in the festivities. Cost is $750 pesos per person for the class and $500 pesos per person for the dinner only. Reservations are required.


The Riviera Nayarit Cooking class will take place on March 26th and again to be held at the wonderful Jan Marie Boutique in Bucerías. This class will focus on easy ways in which to astound your guests from food to table. All of our table ware will be used from what is selected from the Boutique. Cost is $750 pesos and again, if individuals wish only to join for the dinner party, $500 pesos.


Julie and Julia Dinner - March 26th: If you have not seen this movie, well now you can. A very long time ago Chef Seth moved to Paris on a whim and fell in love with food. This movie, while he will never be Julia Child, hits his heart and his taste buds. We will do a screening on a large flat screen and in between scenes you will dine on such wonderful French dishes as Beef Bourgignon, and the ultimate ... Boned Duck en croute (pastry dough) as well as Tarte Tartin plus much, much more.


This event is limited to 12 individuals and the cost is $1000 pesos per person. Enjoy the story of Julia Child, a huge inspiration, and eat, eat, eat! And also hear stories from Chef Seth about Meryl Streep who was a regular and much loved client of his in New York City as well as having met Ms. Child at the New York Restaurant Show in the 90's.


March 29th the Jewish High Holidays begin and so we will be doing another Passover Seder. Matzoh Ball Soup, Challah, Homemade Gifilte Fish, Beef Brisket, Roasted Lemon Chicken, and a whole lot more. The seder plate will be full, the blessings will be ready to read together and the cup of wine for Elijah will be awaiting us. Many products will be flown in from the Kosher distributor in Mexico City. This dinner will be limited to 25 and all profits from it will be donated to the Refugio Infantil Santa Esperanza.


Further information on any of these events or for private bookings simply contact us at the numbers below. Buen provecho! And Bon Appetit!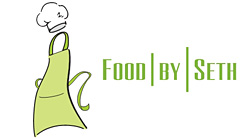 Seth Cloutman is the owner of Food by Seth, which provides services as a private chef, caterer and cooking class instructor. Specializing in French cuisine, Chef Seth develops menus that use these traditional techniques to include a broader cooking style that includes Northern Italian, Spanish, American Regional and Mediterranean cuisines. Full rich flavors, beautiful presentation and freshness coupled with experienced staff and attention to all the details will make your dining experience memorable. For more information, call 044-322-131-8808 or visit FoodBySeth.com
Click HERE for more articles by Seth Cloutman
Tell a Friend
•
Site Map
•
Print this Page
•
Email Us
•
Top