Health & Beauty
More US College Students Mentally Ill

Shari Roan - Los Angeles Times
go to original
August 14, 2010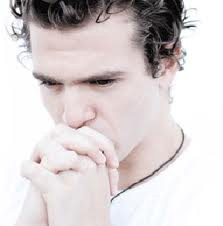 The number of college students with severe mental illness, including those on psychiatric medications, is rising.
The number of college students who are afflicted with a serious mental illness is rising, according to data presented Thursday at the annual meeting of the American Psychological Assn. in San Diego.


The findings came from an analysis of 3,265 college students who used campus counseling services between September 1997 and August 2009. The students were screened for mental disorders, suicidal thoughts and self-injurious behavior.


In 1998, 93% of the students seeking counseling were diagnosed with one mental disorder, compared to 96% of students in 2009. The percentage of students with moderate to severe depression rose from 34% to 41% while the number of students on psychiatric medications increased from 11% to 24%.


However, the number of students who said they had thought about suicide within two weeks of counseling fell from 26% in 1998 to 11% in 2009—a figure that could reflect improvements in suicide prevention and counseling outreach on college campuses.


Efforts have been made in recent years to improve the lives of college students who have mental illness.


". . .our findings may suggest that students with severe emotional stress are getting better education, outreach and support during childhood that makes them more likely to attend college than in the past," the lead author of the study, John Guthman of Hofstra University, said in a news release.


Several programs are available to assist students with mental illness, including Half of Us and Active Minds. In addition, the Jed Foundation recently launched a program for high school juniors who have a mental illness to help them select a college that will accommodate students with mental health needs. The program, called the Transition Year, provides information on what students and parents can do to prepare for the college transition.
Tell a Friend
•
Site Map
•
Print this Page
•
Email Us
•
Top