Entertainment | Books
The Girl with the Dragon Tattoo Reviewed

Alex Gomez - PVNN
September 23, 2010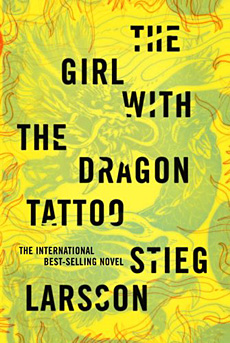 The Girl with the Dragon Tattoo
by Stieg Larsson
English translation by Reg Keeland 2008 for Penguin, 841 pp.

Check it out on Amazon.com
This is the second bestseller I've read this year to come out of Sweden. The first was the fascinating tale of a child vampire, Let the Right One In, by John Lindqvist, which was also adapted for the screen.


I loved both the book and movie version, released respectively in 2004 and 2008. Lindqvist still survives, unlike Larsson, whose Millenium trilogy was published posthumously, and includes The Girl with the Dragon Tattoo, The Girl who played with Fire, and The Girl who kicked the Hornet's Nest.


Millenium magazine is co-published by Mikael Blomkvist, and is similar to the investigative magazine that Larsson worked for before his death, Expo. Blomkvist is sued after he publishes a libelous report on billionaire Swedish industrialist Hans-Erik Wennerstrom, and sentenced to three months in a minimum security prison.


He decides to withdraw from the magazine for a while, to save it from bankruptcy, against his partner (in publishing and occasionally in bed) Erika Berger's wishes. Just as he does this, he gets an offer from Henrik Vanger, retired CEO of Vanger Enterprises; officially to write the history of the Vanger family - unofficially to find out what happened to his favourite family member, his great-niece, Harriet Vanger, who disappeared without a trace nearly forty years ago.


Unbeknownst to Blomkvist, Vanger has hired a security firm, the Amansky Agency's best researcher, Lisbeth Salander, to do a thorough background check on him. After he travels to the fictitious island of Hedeby, where the Vanger estate is situated, Vanger lures him with the promise of a generous payment, along with information that will help him sink Wennerstrom for good.


Blomkvist agrees to spend a year on the island, several hours away from Stockholm, his home base. Henrik Vanger has told him that he suspects someone from his own family of Harriet's murder, since practically all of them were on the island during the day she was last seen. A number of them are living there when Blomkvist moves into a cabin on Henrik's estate.


He begins to study the more than forty years' information that Vanger has compiled since Harriet's disappearance, while he has a series of sexual liaisons with Cecilia Vanger. Soon he realizes that Salander has hacked into his computer, and persuades her to help him with his case.


In the meantime, Salander has lost her old attorney and guardian, is allotted a new one to take care of her and her interests, for reasons that aren't made perfectly clear. One can surmise that she has a mental illness, because she's spent time in a psychiatric facility, and was raped as a young girl, presumably by her father, who also did much damage to her mother, whom Salander visits occasionally in an old age home. Her new attorney and guardian abuses her sexually in a blackmail attempt; she either cooperates with him or he will restrict her access to her hard-earned money.


Salander proves to him that she is not nearly as helpless as he would have liked to believe, after he anally rapes her. She does the same to him (with a dildo she finds in one of his bedroom drawers, after showing him a video she made while he accosted her. She then tattoos "I am a sadist and a rapist" across his chest, on the grounds that he release his control of her funds to her and cite her as competent to live without a state-appointed guardian in a year's time.


There is much action and intrigue in the novel from the time that Salander and Blomkvist begin to work together. Salander not only proves herself to be an excellent researcher and hacker, but a modern-day, feminist heroine with her motorcycle and her well-directed acts of violence towards her enemies.


After Blomkvist is shot at in the woods around his cabin, it is only a short while before he confronts Harriet's 'murderer,' and only a slightly shorter while before Salander rescues him. The novel goes on to Salander hacking Wennerstrom's computer, where he idiotically stores everything about his corrupt business dealings, which she eventually hands over to her former partner.


My favourite part of the novel describes Salander's transformation into a high-society fashionista while she travels Europe and, eventually, the Caribbean, in appropriating the funds from Wennerstrom's collapsing Business Empire. She dons a blonde wig, haute couture, and stiletto heels.


The movie, I'm happy to say, is faithful to the novel, if somewhat compressed.


As with Let the Right One In, a Hollywood version of The Girl with the Dragon Tattoo is now in the works. Let's just hope it doesn't turn out as sanitized as the previous film is intended to be.
---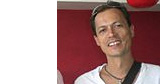 Alex Gomez is an award-winning writer. he's written numerous short stories, hundreds of non-fiction articles and two serious novels. Writing makes him happy and nothing can kill him now.

Click HERE to read more articles by Alex Gomez.
Tell a Friend
•
Site Map
•
Print this Page
•
Email Us
•
Top