Puerto Vallarta, Mexico - You took advantage of the incredible real estate investment opportunities in Mexico along with easy home financing from MEXLend and purchased a second home property. Congratulations! Now it's time to make your new house or condo feel like a home with furnishings and home décor.
We spoke with Mike Hickman from Casa Vallarta Interior Design, one of the leading interior design firms in Puerto Vallarta, about what you should look for when decorating your second home.
• Durability – Heat and humidity can be hard on your furnishings so it's important to choose materials and fabrics that will be able to withstand the climate. Additionally, if you plan to use your home or condo in Mexico as a vacation rental, you will want to have easy clean fabrics and sturdy pieces to stand up to renter wear and tear.
• Versatility – Owning a vacation home in Mexico means hosting a lot of guests as you will want to invite friends and family to enjoy your new piece of paradise with you. Oversized and sleeper sofas, day beds, Murphy beds and trundle beds can add sleeping capacity without losing space to traditional beds. As an added bonus, additional sleeping capacity make your home more attractive on the vacation rental market.
• Comfort – A vacation home should be about ease, comfort and fun and your home furnishings should reflect your vacation lifestyle.
For many foreigners who purchase a vacation home in Mexico, hiring an interior designer can be an invaluable asset in decorating their second home.
"For our foreign clients, it's not simply about helping them to create a beautiful interior that captures their personality and lifestyle," says Mike Hickman, "As a designer, I have access to showrooms, artists, craftsmen and products that shoppers here for a week or two at a time wouldn't have the time or connections to find. So my design service isn't just about the aesthetic, it's about my clients being able to fully furnish a home to their taste and budget, without having to physically be in Mexico at the time."
We all know that vacationing gets expensive really fast, especially when traveling with children or family. What most people don't know is that investing in a vacation home can be one of the best financial decisions you can make.
When you are ready to invest in a vacation home of your own, contact MEXLend, the most experienced mortgage brokers in Mexico. We provide residential loans for people who are buying vacation homes anywhere in Mexico, and we have the only U.S. dollar loan available in the country.
Click HERE to learn more about home financing in Mexico with MEXLend.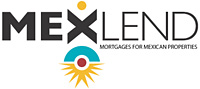 Are you looking to purchase vacation or investment property in Mexico? To discover which one of the many mortgage loan options that MEXLend offers is right for you, visit MexLend.com or MexLend.com.mx, call (322) 222-7377 in Vallarta, toll-free at 1.800.3.Mi.Casa in Mexico or (917) 779-9061 from the US or Canada.

To learn more about MEXlend, click HERE.