Puerto Vallarta, Mexico
- We are so happy to be back, and we can wait to introduce Puerto Vallarta to all the amazing acts and shows we have going on this year. The management and staff have been working hard all summer long preparing for what we think will be the best season yet. As usual, many acts from last season are returning to The Palm, and some who got their PV start long ago are joining us for our 20th year of entertaining.
With some changes to the structure, new and returning acts, and a renewed excitement, The Palm promises to continue its long tradition of friendliness, family, and exceptional customer service. Not to mention some the best entertainment in Puerto Vallarta and from around the world.
To kick off this year, another tradition continues. Our first show has always been a free event, introducing Puerto Vallarta to snippets of what the upcoming season has to offer, while supporting a local charity. This being our third fundraiser, we have teamed up with
R.I.S.E. - Refugio Infantil Santa Esperanza
(Children's Shelter of Hope) - and the community's response has been nothing short phenomenal.
The evening will feature a star studded cast, all offering a preview of what they have in store for you this year. Miss Conception will co-host with Lady Zen offering personal stories and laughs while sharing the stage with Piel Canela, Spencer Day, Moelle, Luis Villanueva and others. There will be a 50/50 raffle and all of the night's proceeds will benefit RISE. This event will sell out, so visit the box office to pick up your tickets soon.
Miss Conception once again returns to The Palm starting in November. This #1 attended show in PV will mark the relaunch of "Forbidden Diznee," an adult look at the classic family movies. This show was a huge hit in Provincetown during its debut, and due to popular demand, it makes its way back to Puerto Vallarta. This show only runs a few weeks, as Miss Conception sets off to the high seas touring around the world. She returns Mid January with her new creation, "Villains," where the audience takes a walk on the wild side of bad boys and girls of cinema.
Mark Rome, co-founder of The Palm and owner of Spotlight in Ajijic, has introduced us to an act that is so good that audiences wanted the show to go on forever. Four members make up "SeaSons," a vocal ensemble that play their own instruments. The show itself is a non-stop journey down memory lane with beautiful harmonies and unforgettable songs. This show is a must for fans of contemporary music and will be at The Palm for two shows only.
With over a million hits on YouTube, Spencer Day returns to The Palm with musical accompaniment by Eduardo Leon and Zoey Wood. Born in Utah, raised in rural Arizona, and currently living in New York City, Spencer Day has called many places home. He has wandered amid the expansive and diverse landscape of American music, developing an artistic sensibility that borrows from numerous sources: jazz, musical theater, cabaret, soul, folk, traditional and contemporary pop.
Day uses intuition and improvisation as his primary tools to craft a sound that is familiar, yet fresh and innovative at the same time. According to
NPR,
"Spencer has one of the most beautiful voices around today." Currently Spencer is finishing up a run on Broadway, New York, hence the show's title,
Broadway to Bolero.
Expect nothing short of mesmerizing as we all get to experience the charm and talent of Spencer Day.
A new addition to our family is Lady Zen. Alzenira Quezada (aka; Lady Zen) is an internationally known lyric fusion poet. She joins us throughout the season, with her first run beginning November 20 to December 19. In the words of local entertainment writer Deb Jean, "Lady Zen is an extraordinary vocalist and delivers a show that her audience can truly appreciate."
The
Ladies of Legend
show is a tribute to all the women who inspired her voice - featuring the music of Sade, Carol King, Joan Armatrading, Tina Turner, Erykah Badu, and so many more. You can catch a preview of the show on November 18 during our opening night fundraiser. We are very proud to welcome Lady Zen to The Palm family.
Another new feature artist this season is Moelle, fronted by vocalist and founder Fernanda Hernández. Fernanda, or as her friends call her "Ferny," is originally from the state of Aguascalientes, in the central region of the Mexican Republic. At the age of eleven, her family settled in the charming Puerto Vallarta, a city that became her hometown and provenance of Moelle Project. The show,
Cinema Moelle,
will take you through time, bringing back memories of the magical music experience in Hollywood. Certainly the fabulous musical ensemble, the stunning voice and performance of Ferny guarantee a wonderful evening.
Our favorite Latin band is Back! Fernando Gonzalez re-assembles his band, Piel Canela and returns with a renewed energy and enthusiasm taking a prime time slot for the 2019/2020 season. Fernando Gonzalez, Gary Flores Morales, Luis Rascon, Jose Galvan, and Alberto Ramirez band together to offer toe-tapping danceable music in both English and Spanish. The most fun you can have on a Friday Night. A huge hit last year, you can expect an evolution of new material, along with old favorites. Dancing is recommended during their shows, as we are certain you will not be able to sit still for very long. Piel Canela joins us all season long, and look for them at our Market Days on certain Saturdays.
Luis Villanueva, born and raised in Chiapas in southern Mexico, began his musical career at age 11 in the Azteca Chiapas Hope Symphony Orchestra. at his young age he begins to participate in local singing contest and later moves to Puerto Vallarta to have more opportunities in music. Winning local and national contests already in Puerto Vallarta, he begins to succeed with shows like
The Gospel Brunch, Naked Boys Singing, Revival Show,
and others. Thus, having his own audience, during the last year he has worked on his original music, making compositions and production, together with Fernando Uribe, pianist, music director and producer. This season, Villanueva returns with something totally different - the
Mr. Curiosity Show.
Accompanied by musicians of the highest quality and recognized by Puerto Vallarta audiences, Luis will take you back to an era when the music of George Michael, Erasure, Culture Club, Spandau Ballet, Madonna, and others filled more than one generation with energy.
This is just and opening sampling of what The Palm has scheduled for the 2019/2020 season. There is so much coming that it would take too many pages to tell you about all of them. Keep an eye out for Denita Asberry, Bobby Brooks Wilson (son of legend Jackie Wilson), Kim Kuzma, Sutton Lee Seymour, The Dueling Drag Divas and The Kinsey Sicks, as they all will take our stage and offer an entertainment season to remember.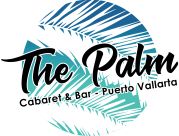 Open 7 nights a week, The Palm Cabaret and Bar features from 2-3 shows per night, at 5:30 pm, 7:00 pm and 9:30 pm. They sometimes offer afternoon matinees as well. For more information and the 2019-2020 season's complete line-up of entertainment, visit ThePalmCabaret.com.

The Palm Cabaret and Bar is located at 508 Olas Altas in the heart of the Puerto Vallarta Romantic Zone. Tickets to all shows can be purchased at the venue's box office, which opens daily at 10 am, or online at ThePalmCabaret.com.

For more information, click HERE, call (322) 222-0200, or follow The Palm Cabaret and Bar PVR on Facebook.