Puerto Vallarta, Mexico
- Fasten your seat belts, throw back a Quaran-tini, and get ready to laugh your cares away with NYC's Drag Darling, Sutton Lee Seymour! She's back with a vengeance for her 6th Season in Puerto Vallarta, inviting you into her wacky world of song, dance, and comedy where she's NOT a mean queen... she's just a "sasshole."
Playing at The Palm Cabaret every Wednesday and Friday night at 8:00 pm, this drag show has everything: a variety of songs and genres from Rock & Pop to Show Tunes, from Bette Midler to Edith Piaf... plus her ridiculous rendition of all three hours of
Titanic
...in 2 Minutes. And that's just the tip of the iceberg!
Puerto Vallarta entertainment writer Gary R. Beck, who attended a recent performance, tells us more about this funny, fast paced, and entirely entertaining show:
Sutton Lee Seymour in 'Auntie Social: The Life of the Party'
Sutton Lee Seymour, a.k.a. Prescott Seymour, enters her sixth season in Puerto Vallarta. Literally legions of fans and followers are ready for another run by our hysterically witty socialite now limited a bit under this pandemic. None of that slowed her down. She stormed on to the stage as the crowd roared approval and deep happiness in seeing their joy back where she belongs, although she was covered in a colorful hazmat suit with a huge face mask. She loves this town and has given us new shows and roaring laughter year after year. But, be careful, as you may become the butt of such direct words. Everything is all in fun.


Tonight Sutton Lee is "Auntie Social" but only in humor. The gathered crowd marveled in her silly delight and laughter was abundant. "Please Don't Touch Me" suited the evening perfectly. Give Sutton Lee her six feet distance. Then she broke into a sexy "Everybody's Girl" featured on Broadway. Hopefully she is being careful with her escapades. Unaccustomed to the necessary separation her from her audience, she could not bring a guest up to play a part in her skits. So, out appeared a glamorous puppet who obeyed her every command.

She took on "Titanic," a three-hour-long movie which she condenses into three minutes. The iceberg flew by and the ship sank with our star couple clinging for life. "My Heart Will Go On," Jack. There was a dramatic finale. Revealing her experienced background with entertaining children, she declared that this presentation tonight was Children's Theater for adult gay men. Sutton Lee is multi-faceted but at the pinnacle is her acting ability. She is the star of the stage, with every flourish, twist of the hand and swirling of the body.

Who is your favorite diva? She listened, decided which ones she would tackle, and then displayed her fine ability to become those women. Joan Rivers, Eartha Kitt, Katherine Hepburn, Carol Channing, Cher (not her best she says), Barbra and Britney Spears... "Is this a comedy or a tragedy?" she pondered aloud. "Oh, and by the way," she said, "I think this is a good time to tell you that there are no refunds." Who would want one with all this glamorous humor and style?

Sutton Lee employs a cloth-covered screen for quick costume changes, embarking on a study of Disney Villains: Cruella de Vil, Maleficent, Ursula and other scary mistresses of evil. Each costume and wig portrayed the character beautifully. Is it Sutton Lee or that Villain?

Ushering in the fine musical "Chicago," she portrayed both movie stars as one woman. Her wig was split between blond and black, so when Renee talked she had blond hair and then Angelina would show the black side. Ingenious. The two ladies-in-one sang a medley of this popular show's tunes.

Sutton Lee segued into a mashup of two gay anthems: "I Am What I Am" and "This Is Me". The words struck deeply and sincerely with an added dash of hope, determination and strength. She presented the melodies with force and clarity. She is an accomplished singer, comic, dancer and stage performer.

Sutton Lee's show is in the growing stages. Ever-changing is the name of the game, so return visits are necessary to visualize the wide range of her talents and ingenuity of the song, dance and costume structure. As often, she ended with an encore, "Suddenly Seymour" from the Off-Broadway show and movie Little Shop of Horrors. Serving as a basis for her name, she related the story of a budding new love with sweet understanding. The audience sent back rays of love.
For more Puerto Vallarta show reviews, visit
Gary's More of Beck's Best: Theater, Cabaret and More! page on Facebook.
A note from The Palm Cabaret management: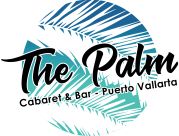 You can rest assured that The Palm Cabaret has adopted new measures to protect your safety during this uncertain time. We have installed a new retractable roof for air flow, and have installed a new filter air system to take old air out and bring fresh air in. Our customers are protected by Plexiglas shields in front and on the sides of their personal seating area, and we've limited our capacity to 60 people (not 130) per show. Masks must be worn to your seats and to the rest rooms. Masks may be removed upon entering your Plexiglas area.
The Palm Cabaret and Bar is located at 508 Olas Altas in the heart of the Puerto Vallarta Romantic Zone. Tickets to all shows can be purchased at the venue's box office or online at ThePalmCabaret.com.

For more information, click HERE, call (322) 222-0200, or follow The Palm Cabaret and Bar PVR on Facebook.