Puerto Vallarta, Mexico
- The Dueling Drag Divas, Emmy Award Winner Chi Chi Rones and NY TIMES Acclaimed Impressionist Jo Anna, have returned to The Palm Cabaret and Bar for the 2020/2021 season with an ALL NEW - All Live Singing! Comedy Drag Show!
The Dynamic Duo are performing on Wednesdays and Sundays at 8:00 pm. Singing hysterical spoofs of Cher, Tina Turner, Dolly Parton, Andrea Bocelli (In Italian), Elvis Presley, Janis Joplin, Amy Winehouse, Judy Garland, Ursula From the Little Mermaid and more!
Both professional drag artists in their own right, Chi Chi and Joanna joined forces in Puerto Vallarta 8 years ago and their show,
Dueling Drag Divas,
instantly became a smash hit and audience favorite! Each show is a friendly Drag competition between Chi Chi and Joanna with a celebrity judge gauging the applause to determine a winner for the night.
Jo Anna (aka Joe Perry) is celebrating her 15th season and reigns as the LONGEST SINGING Drag Queen in Puerto Vallarta! Starting out in NYC, JoAnna has won numerous awards including Best Patsy Cline Singer at New York's Cowgirl Hall of Fame. The New York Times hails her as "One of the Best". In addition to PV, JoAnna has enjoyed 5 smash seasons in Provincetown and currently 10 fabulous summer seasons in Ogunquit, Maine.
Emmy Award Winner Ch Chi Rones is excited to be back at The Palm where she began performing 10 years ago! Chi Chi's soaring vocal range lends to the iconic voices of the great legends she impersonates such as Edith Piaf, Tina Turner, Judy Garland, Janis Joplin, Barbra Streisand and Andrea Bocelli which must be seen and heard to be believed.
Chi Chi won a 2007 Daytime Emmy Award writing for PBS'
Jakers! The Adventures of Piggley Winks.
She has toured extensively throughout the USA and around the globe, with some of her favorite destinations - Spain, UK and Scotland as well as entertaining on the high seas from the Mediterranean to the Caribbean on cruise ships and River Boats through the Danube with Brand G Vacations.
In addition to their winter seasons in Puerto Vallarta, the Dueling Drag Divas continue their 8th season in 2021 at their summer residence at Mainestreet in Ogunquit, Maine.
This year's Dueling Drag Divas show is full of surprises with numbers written and tailored specifically for the characters they perform. Always fresh and current, they bring new material to their audiences each season that keeps their Vallarta fans in stitches.
Advance tickets highly suggested.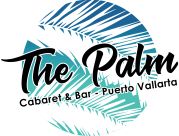 A note from The Palm Cabaret management: You can rest assured that The Palm Cabaret continues to practice the Covid safety measures we've adopted to protect your health during this uncertain time. We have installed a new retractable roof for air flow, and have installed a new filter air system to take old air out and bring fresh air in. Our customers are protected by Plexiglas shields in front and on the sides of their personal seating area, and we've limited our capacity to 60 people (not 130) per show. Masks must be worn to your seats and to the rest rooms. Masks may be removed upon entering your Plexiglas area.
The Palm Cabaret and Bar is located at 508 Olas Altas in the heart of the Puerto Vallarta Romantic Zone. Tickets to all shows can be purchased at the venue's box office or online at
ThePalmCabaret.com.
For more information,
click HERE,
call (322) 222-0200, or follow
The Palm Cabaret and Bar PVR on Facebook.