Puerto Vallarta, Jalisco, Mexico
- The Palm is proud to present the NYC-based "Boy Band Project" – a rotating roster of four sizzling stars from
Altar Boyz
and other top Broadway and Off-Broadway musicals, covering the greatest hits of such popular guy groups as NSYNC, Backstreet Boys, Hanson, One Direction, 98 Degrees, O-Town, Boyz II Men, Jonas Brothers, and more.
Playing at The Palm Cabaret every Tuesday, Thursday and Saturday at 8:00 pm through March 20, The Boy Band Project's current line-up features Jesse Corbin, Chris Messina, Nic Metcalf and founder Travis Nesbitt in a show choreographed by Jelani Remy that reimagines the harmonies, moves, sex appeal, and energy of the originals.
Puerto Vallarta entertainment writer Gary R. Beck, who attended their opening night performance, tells us more about this "boy band fantasy" and entirely entertaining show:
The stage featured four young talented men who, through constant rehearsal, have perfected a display of their immense talents in dancing, singing and each one's unique personality. The theme of their venture is admiration of the many chart-topping Boy Bands tunes, one after the next.


Boy Bands swept the music field big-time in the 90s. Assemble 3-5 good-looking young men with voices and dance moves, make some videos, and send them on the road for concerts. The popular hit shows of these guys conjures up latter-day "Beatlemania." Their songs were not poetic compositions, but cranked up the beat and drove everyone to dance, gyrate or move crazily.

With a beautiful welcome and sneak preview of her ongoing show, Auntie Social, Sutton Lee Seymour whisked out onto the stage bedecked in gold and black so shiny one needed to squint the eyes. She presented a little ditty called "Pinga" which she had to sing in Spanish to avoid the English naughty word.

Bolting onto the stage, these professional artists kicked off their show with the party song "Everybody (Backstreet's Back)" from one of the very top boy bands, Backstreet Boys, or BBB as they were known by their fans. No one was sitting still, nor wanted to be, given their intertwining synchronized dancing, turns, dips and shuffles that were marked by slickly designed choreography.

Another famous boy band, NSYNC, tore the house up with "Tearin' Up My Heart". Then BBB continued with "I Want It That Way", "Quit Playing Games [With My Heart]" and "All I Have To Give". Even if many of the songs performed were unknown to the listeners, the mere joy and pleasure from the foursome lit the room brightly as if their blinking bright colorfully lit shoes did not suffice. Travis summed up the band's excitement for being able to perform during this pandemic, saying, "We are grateful that we can sing in front of everybody."

This is an all-gay handsome boy band cover group that salutes 90s singing groups such as NSYNC, The Backstreet Boys, The Jonas Brothers, The New Kids On The Block, One Direction and Boyz II Men.

Tonight's cast has all been on Broadway and are: The Sporty One, Chris Messina; The Boy Next Door, Travis Nesbitt; The Bad Boy, Jesse Corbin; and The Sensitive One, Nic Metcalf. They have been featured on television shows, cruises and worldwide concerts.

Travis mentioned that the Broadway World Awards has recognized the group several times over the past couple of years. (Learn more about these rising musical-theater stars and their many accomplishments at TheBoyBandProject.com.)

The group of boys met when they performed together in the Off-Broadway musical "Altar Boyz" and decided to create their own band to bring back the sounds of the '90s by singing favorite boy band hits. The Project combines the smooth sweet vocals of the boys with a persistent and driving dance beat and an occasional love ballad dear to the young tender hearts, present and elsewhere.


These hot boys calmed down to touch the hearts of every listener with "I'll Make Love To You" popularized by Boyz II Men. A remarkable feature of this foursome is that each one has a strong voice, clear and full, and solos with the other three in harmony. Such beauty. "Girlfriend" followed, expressing hope for a new love.

One aspect of the show's design is that in order to cover many boy band tunes in a short period of time, they sang medleys of one group's big hits, blending the songs together with much thought and care. Once you were enchanted by a man singing a good tune, another one would step forward and sing a bit of something different. All four 'Boys' sat in a row with each one taking a turn at a song, performing a portion followed by the next guy spotlighting another tune. This is an excellent method of introducing each of the four in a mash-up medley.

"I'll Be Good For You" arrived from NSYNC sweetly gentle, but then it was "time to pump it up," and the four jumped into NSYNC returning with "I Want You Back", declaring to his lost love "You're all I ever wanted. You're all I ever needed".

The Boys then bounced into The New Kids On The Block with "You Got It [The Right Stuff]" demonstrating hot synchronized dancing while taking turns at the lead with the other men supplementing with their harmonious on-target backgrounds. Then, "Step By Step" sent them stretching across the stage and incorporating the entire audience into their movements shown from all angles. "Come on, put those hands together!" shouted Chris.

"What Makes You Beautiful [You don't know you're beautiful]" from One Direction sported bold dancing all co-coordinated so very well. The Jonas Brothers stopped in, singing the hotly demanding "Sucker [I'm a Sucker For You]". A high point was the introduction of one of their own compositions, "Get Behind My Love". Click HERE to hear this song and watch the music video on YouTube.

"Story of My Life" from One Direction was pronounced the finale. This terrific song summed up the entire evening and was a fitting but sad farewell. "The story of my life, I give her hope. I spend her love until she's broken inside."

Want One More?" asked Travis and responding to the audience's demands and cries, they launched into NSYNC's "Bye, Bye, Bye". They shook the stage with interweaving patterns while singing emphatically. The wildly entertaining yet exhausting display of overflowing talents finally wound down, leaving everyone with joyful adoration for these four guys whose talents exceeded expectations. So, "Bye-bye" not only to the lover that the boys sang about, but also to everyone assembled at The Palm... but only until their next show.
For more Puerto Vallarta show reviews, visit
Gary's More of Beck's Best: Theater, Cabaret and More! page on Facebook.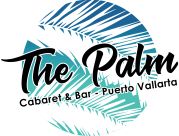 A note from The Palm Cabaret management: You can rest assured that The Palm Cabaret continues to practice the new safety measures we've adopted to protect your health during this uncertain time. We have installed a new retractable roof for air flow, and have installed a new filter air system to take old air out and bring fresh air in. Our customers are protected by Plexiglas shields in front and on the sides of their personal seating area, and we've limited our capacity to 60 people (not 130) per show. Masks must be worn to your seats and to the rest rooms. Masks may be removed upon entering your Plexiglas area.
The Palm Cabaret and Bar is located at 508 Olas Altas in the heart of the Puerto Vallarta Romantic Zone. Tickets to all shows can be purchased at the venue's box office or online at
ThePalmCabaret.com.
For more information,
click HERE,
call (322) 222-0200, or follow
The Palm Cabaret and Bar PVR on Facebook.