Curvas Peligrosas Swim Wear

"...Sexy and Stylish Swimwear for REAL Women"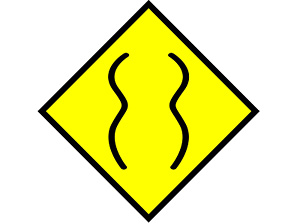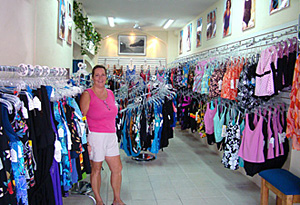 Curvas Peligrosas
Juarez #178, El Centro
Downtown Puerto Vallarta
Tel: (322) 223-5978
Email: CurvasPeligrosasPV(at)hotmail.com
Website: CurvasPeligrosasPV.com
Area Map

For vacationers and locals alike, Curvas Peligrosas offers the most exclusive, plus-size ladies swim wear in Puerto Vallarta. Designer names like Jantzen, Cristina, Carol Wior, and other high quality labels are among the vast selection available in (US) sizes 8 through 40.


With literally hundreds of styles and designs to flatter every body type, Curvas Peligrosas can create an ideal image for your figure at an affordable price. This stylish swimsuit shop not only offers clients flirty swimwear, but also tankini's with shorts, two and three piece ensembles, pareos, and cover-ups in a fun, accommodating atmosphere.


Owners Robina Oliver and husband Carlos Vasquez opened Curvas Peligrosas to offer Puerto Vallarta high quality designer beachwear in sizes to fit ALL women. So the next time you want to stroll down the beach or sit poolside in style and comfort, stop by Curvas Peligrosas for Vallarta's highest quality, most extensive women's swim, lounge, and beachwear.


Located at Juarez #178 between Libertad and Augustin Rodriquez one block from the Rio Cuale, Curvas Peligrosas is open Monday through Friday from 10 am till 5 pm and half day Saturdays starting in November.


For more information call (322) 223-5978, send an email to Robina at CurvasPeligrosasPV(at)hotmail.com or visit CurvasPeligrosasPV.com.