Travel & Outdoors | June 2009
Bringing Your Pet to Mexico Just Takes Proper Planning

Tom Budniak - MexicoBestRentals.com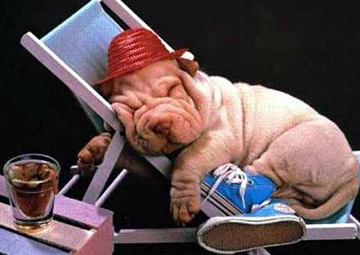 For those who would never consider moving without their pet, it just requires a bit of pre-planning.
Many people wouldn't dream of traveling or moving to Mexico without the family pet. After all, it's a member of the family too! You can bring your pet or pets with you, but you must do some planning before hand.

If you want to bring your pet to Mexico, you'll need two pieces of paper. The first is a vaccination certificate to ensure your pet has been vaccinated against rabies, hepatitis, pip and leptospirosis. The second is an office health certificate that must be issued by a veterinarian no more than 72 hours before entering Mexico. Your professional Mexico Real Estate Agent can give you more information.


You can bring two large pets (dog or cat) with you. It is possible to bring more, but you must obtain permission from the Mexican consulate. You'll need to contact the one nearest you. There is no quarantine period for pets entering Mexico. Make sure to check with the airlines if you're flying into Mexico. Often airlines have restrictions on size, weight, type of carrier, etc. Be sure to contact your airline and plan ahead.


Owning a pet in Mexico is much the same as owning a pet in any other country. Most dog owners in Mexico have their domestic help care for their dog. You'll seldom see an owner out walking their dog. Make sure your dog's caregiver is aware of your dog's exercise and feeding schedules. Also make sure your dog is comfortable with its caregiver.


Stray dogs and cats are common in Mexico and they carry many diseases. To protect your dog or cat make sure they have the right vaccinations and they are administered correctly. It's also important to treat your pets for parasites. Veterinarians abound in Mexico and they do make house calls. Again, ask your local professional Mexico Realtor for recommendations or referrals.


When your pet leaves Mexico, the same documents are required as when they entered. You'll need a certificate of vaccination and a certificate of health from a veterinarian. You will also need to get an export license in order for your dog or cat to leave the country. Your pet will undergo a visual inspection and there is no cost for this license.


While the process may seem drawn out, it is in place to protect all pets – in and out of Mexico. For those who would never consider moving without their pet, it just requires a bit of pre-planning and some local information from your Mexico real estate agent.

PuertoVallartaBestRealestate.com is a complete guide to Puerto Vallarta Real Estate, Rental Property, Condos in Mexico. EscapeMexicoRentals.com provides Vacation Rentals Properties in Cancun, Riviera Maya, Playa del Carmen, Puerto Vallarta in Mexico. Contact Tom Budniak for Mexico Real Estate, Vacation Rentals in Mexico at MexicoBestBuy.com
Tell a Friend
•
Site Map
•
Print this Page
•
Email Us
•
Top