Vallarta Living | March 2009
Ayuda a los Animales Lending a Paw

Laura Gelezunas - PVNN

Volunteer work sometimes poses its own challenges. Mobile animal surgical hospitals (MASH units) perform high-volume spay and neuter clinics throughout the bay. They follow strict procedures and volunteers need to know the specifics.


Ayuda a los Animales, part of the PEACE non-profit association, held its first volunteer training clinic in Bucerias in February 2009. Participants could spend up to three days learning all the finer aspects of this operation.


"Having the time to actually spend with the volunteers so they can understand how and why we do what we do in the different areas of the clinics is really important," says PEACE Director, Molly Fisher. "So that when they come to volunteer, they're more prepared, less nervous, they understand better what they're doing and how to get the job done."


A dedicated group of volunteers from the United States joined this effort. They offered their expertise and years of training. They all work for MWI Veterinary Supply in various states.


"Bucerias is a very welcoming community, the people are very helpful and PEACE is a very well-organized group," says volunteer instructor Carrie Volk. "Ayuda al los Animales offers a lot of assistance and opportunities to help animals and people."


The clinics follow strict operating procedures. Volunteers received on-the-job training in everything from taking registration, how to assist the vets and how to monitor the recovery process. These skills are very helpful during a spay and neuter clinic and the volunteers were eager to learn. There is a lot going on during a clinic.


"I like volunteering at the clinics because I believe in the cause. When I first moved here over eight years ago, there were more animals in the street than people," says Gabriela Romαn Urtiz, Veteran Volunteer of 8 Years. "I could see a great impact after many clinics. There are not as many animals roaming the area. The organization also focuses on education and why everyone should take care of the animals, this helps a great deal."


This is a well-established program based in Nayarit and Ayuda a los Animales is hoping to expand into Jalisco. There have already been some clinics, but the long-term goal is to have a separate operating team in Jalisco. Look for new fund raisers and ways you can help.


Many more clinics are scheduled throughout the Bay of Banderas. Here's the latest list of Colonias hosting clinics:


• La Penita - March 18-21, 2009
• Monteon - March 25-28, 2009
• Sayulita - April 15-18, 2009
• Higuera Blance - April 22-25, 2009
• Punta de Mita - April 29-30, May 1-2, 2009
• La Cruz - May 6-9, 2009
• Bucerias - May 13-16, 2009
• Guamuchil - May 20-23, 2009
• San Ignacio - May 27-30, 2009
• Lo de Marcos - June 3-6, 2009
• Las Varas - June 10-13, and 17-20, 2009


Dates and locations are subject to change. For more information, visit PeaceMexico.org.


Even if you missed this teaching clinic you can still volunteer! If you are interested in assisting please contact Paulina(at)PeaceMexico.org. She is the coordinator. There are many jobs within a clinic and one is likely to suit you.


For more information about volunteering, click HERE. If you can't volunteer at a clinic, but would like to help, click HERE for a list of supplies that are always needed.


Please remember, Don't Shop, Adopt. An adoption saves the life of a lonely and abandoned cat or dog.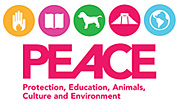 A Banderas Bay non-profit organization, PEACE acts as an umbrella organization for four charitable programs, Casa Comunidad, Ayuda Los Animales (Help The Animals), a Women's Co-Op (Manos de Mujeres Unidas) and Community Pride. It is a U.S. non-profit 501(c)(3) organization, which accepts tax-deductible donations and a Mexican Civil Association that issues facturas for donations. For more information, please visit PeaceMexico.org or click HERE to read more about PEACE
---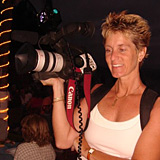 After having spent 10 years in the world of US broadcast news, Laura Gelezunas decided to unleash her skills on Puerto Vallarta by opening Video Diva Productions, a full-service, professional digital video company. Whether you're interested in a sales video, WEBmercial, music video, feature story, documentary, or corporate event video coverage, she has the experience, equipment and talent to coordinate a professional production. For more information, visit her website at VideoDivaProductions.com.
Tell a Friend
•
Site Map
•
Print this Page
•
Email Us
•
Top