Editorials | Issues | January 2007
Can Calderon Boost Mexico's Tourism Industry?

Allan Wall - MexiData.info

One of Mexican President Felipe Calderon's promises is to stimulate the tourist industry, a great strategy insofar as tourism is already important to the Mexican economy. In fact some regions depend upon it.


In 2005, 22 million foreign tourists (most from the U.S.) visited Mexico, and they spent US$12 billion. After petroleum and emigrant remittances, tourism is the third highest legal source of income for the country. Increasing tourism revenues would help Mexico.


If tourism is managed properly, not only does it help the economy but too it encourages local communities and residents to preserve the environment, and take care of historical and cultural sites. If people have a vested economic interest in such attractions, they take care of them. After all, if you let things deteriorate you're losing money.


Mexico has a great variety of scenery. It's not just the beaches, but also the mountains, deserts, jungles, rivers, lakes and even snow-capped volcanoes. Hiking, boating, hunting and fishing, mountain climbing and extreme sports can all be practiced.


There are numerous archaeological attractions. Visitors to the Yucatan peninsula can visit Chichen Itza, Coba and Tulum. Cholula has the world's biggest pyramid. The Teotihuacan complex near Mexico City is quite impressive to visit. In Mexico City, tourists can spend time at the world-famous anthropology museum, where artifacts from various pre-Hispanic cultures are exhibited. Downtown one can see the Templo Mayor museum, in which all the artifacts on exhibit were excavated onsite.


Spanish colonial architecture in Mexico includes many jewels. The Spaniards constructed beautiful cities such as Queretaro, Guanajuato and Zacatecas. The downtowns of these cities are still well preserved and look as they did centuries ago, making tourists feel as if they are walking the streets of old Spain. It's interesting to point out that back in the 1985 Mexico City earthquake, colonial buildings fared better than many 20th-century constructions.


All over the country you can visit interesting museums and colonial churches whose art and architecture qualify them as museums themselves.


Mexico possesses a great variety of regional cultural attractions — traditional cuisine, costume and customs, including seasonal observances.


But Mexico's tourism industry is endangered by the security situation. This year, foreign tourism to Mexico dropped by several percentage points. Some of this drop was due to inclement weather, some to Cancun's recovery from Hurricane Wilma, and some could have been caused by other reasons. But it's believed that some of it was caused by security concerns. And the U.S. State Department has warned our citizens about potential dangers in Mexico.


The vast majority of foreign tourists enjoy their visits to Mexico. But there is that minority of tourists who have bad experiences. Sometimes it's the tourists' fault, sometimes not, but it happens.


And the high-profile drug cartel wars are not good for tourism. It's not that the cartels target ordinary tourists, they don't. But the spectacle of severed heads floating in with the tide in Acapulco (aka Narcopulco) is just not likely to increase interest in visiting that resort, or maybe even others.


The year 2005 witnessed the post-election protests in Mexico City. This was quite harmful to tourism in downtown Mexico City, wreaking havoc on hotels and restaurants.


The mayhem in Oaxaca was another disaster for Mexican tourism, in a poverty-stricken state that can really use tourist revenue. The well-publicized strife pretty much snuffed out tourism in Oaxaca City.


The exception to the rule was "revolutionary tourism." This is practiced by so-called "revolutionary tourists," people who like to go to places where fighting is going on. Needless to say, that doesn't apply to most tourists who definitely don't seek out trouble, that's not what they're looking for in a vacation.


So this is where the security issue intersects with tourism. If the foreign perception of Mexico becomes one of a violent and dangerous place for tourists, then foreign tourists and potential tourists will just choose not to visit Mexico and go elsewhere. If Mexico's tourism revenues drop greatly, that's bad for the economy, especially for the regions that depend on tourism.


This means that improving the security situation in Mexico is very important. Felipe Calderon said his three priorities are jobs, fighting poverty and fighting crime. And actually, the three are closely related. The generation of more (and better paying) jobs is the best way to fight poverty. And fighting crime helps the economy, because a safer Mexico attracts more investment, and more tourism.
---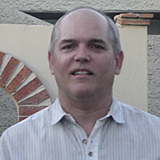 Allan Wall is an American citizen who has been teaching English in Mexico since 1991, and writing articles about various aspects of Mexico and Mexican society for the past decade. Some of these articles are about Mexico's political scene, history and culture, tourism, and Mexican emigration as viewed from south of the border, which you can read on his website at AllanWall.net.

Click HERE for more articles by Allan Wall.
Tell a Friend
•
Site Map
•
Print this Page
•
Email Us
•
Top