Entertainment
Event Calendar for Banderas Bay & Beyond
...on Puerto Vallarta's Liveliest Website!

From live music to cultural festivals, charity events and special interest group meetings, there's always something fun to do in Puerto Vallarta. Events in the Banderas Bay area encompass a broad range of interests and enthusiasms covering everything from Mariachi, Cultural, International Film, Fine Arts, and Gourmet Festivals to Fishing, Tennis and Golf Tournaments.


Are you planning an event in Puerto Vallarta or the greater Banderas Bay area? Send a brief description, including information on whom we should contact to learn more, to events(at)banderasnews.com.

---
South Side Shuffle Offers Fun and Friendly Shopping

Banderas News Team

Starting Friday, November 18, 2016, and every other Friday through April 21, 2017, Puerto Vallarta's Zona Romantica will come to life from 6 to 10 pm as locals and tourists alike head over to Basilio Badillo and Constitution streets to do the South Side Shuffle.

---
Guillermo Gómez Celebrates 20 Years at Galleria Dante

Claire Guarniere

Galleria Dante has proudly represented Guadalajara artist Guillermo Gómez since 1997. Join in the celebration on March 24 at Puerto Vallarta's largest and most eclectic art gallery, where you can meet the artist, view his works and enjoy complimentary cocktails from 6-10 pm.

---
San Pancho Circo de Los Niños' Fundraising Performances

Paco Ojeda

Circo de los Niños, a social and artistic program founded by Cirque du Soleil co-creator Gilles St. Croix, will present their annual fundraising performances March 22-25 at 7:30 pm in the Circo Bodega in San Pancho. This year's show, 'Sueño de una Noche de Verano,' promises to entertain.

---
Act II Closes Winter Entertainment Season With a Bang!

Marie Callan

Between award-winning musicals, captivating cabaret acts and the most outrageously entertaining drag shows in Puerto Vallarta, Act II has enjoyed sold-out houses and record-breaking attendance throughout the October-March winter season, and the Spring-Summer season promises more quality entertainment!

---
Spring Happenings at Tu Casa en Vallarta, No Way José!

José Alfredo Gonzalez

Spring is in the air! Come celebrate Winter's last gasps with us at No Way José! In addition to great food and friends, there's always something fun going on at Tu Casa en Vallarta - like 2 for 1 Happy Hour every day from 4-6 pm and the Luz de Luna Trio playing every weekend.

---
The Virtues of Natural Medicine for Pets & Their Humans

Paco Ojeda

While you are out doing your Saturday shopping at Mercados Los Mangos, be sure to stop by and say 'hello' to Claudia Hernández & Luis Estrada, who moved to PV less than 3 months ago. They own Alquimiate, a source of natural medicine products and therapies for pets and their humans.

---
Season 3 of Tianguis in Lo De Marcos: Fun Saturday Shopping

Galvan Real Estate

Every Saturday from 9 am until 2 pm, Tianguis Lo De Marcos offers home made bake goods, custom made piñatas, hand blown glass, clothing, unique artisan items, garden fresh produce, fresh baked goods, salsas and more - all in a lovely courtyard that provides a comfortable outdoor shopping experience.

---
Tropicasa Realty Hosts Open House at Condo Ecuador

BanderasNews.com

Are you looking to buy Puerto Vallarta real estate? On Saturday, March 25 from 10 am to 12 pm, Tropicasa Realty agent Alfonso Davalos will be hosting an open house at Condo Ecuador, a large two bedroom, 2 bath condominium in a small building of only 4 units overlooking downtown.

---
Last Chance to See Elviz Martinez in 'Legends of Mexico' at Act II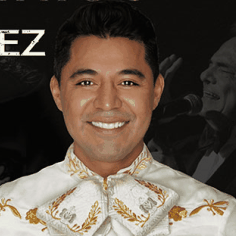 Debbie White

Elviz Martinez has captured the hearts of Puerto Vallarta audiences over the past 4 years with his sexy good looks and sultry voice. Elviz is excited to present his new show, 'Legends of Mexico,' featuring Mexican music from the past 75 years, every Saturday at 5:00 pm at Act II Stages.

---
Hit Musical 'They're Playing Our Song' at Act II Stages

Debbie White

What do you get when you combine the music of Marvin Hamlisch, the lyrics of Carole Bayer Sager, a story from playwright Neil Simon, and two of Puerto Vallarta's most talented actors? You get the phenomenal musical, 'They're Playing Our Song,' now playing at Act II Entertainment.

---
'Beers, Boys & Burgers' Every Sunday at Hotel Mercurio

Banderas News Team

The poolside bar at Hotel Mercurio has long been a favorite hangout, but on Sundays, the party amps up a few notches with the 'Beers, Boys & Burgers' Party. From 4:00 to 7:00 pm, the hunky Mercurio boys serve up tasty hamburger sliders and all the beers you can drink for just $150 pesos!

---
Puerto Vallarta Chamber Orchestra's Spring Concerts

Andrea Jupina

Attention, classical music lovers! The Vallarta Chamber Orchestra will present its spring concert, 'Dvorak & the Balkans,' on Sunday, March 26 at 8 pm at the American School in Puerto Vallarta, and on Monday, March 27 at 8 pm, at the Centro Empresarial in Nuevo Vallarta.

---
Diego Mondragon Returns to Vallarta March 26 and 27

Debbie White

A few times each winter, Diego Mondragon flies down from San Diego and wows audiences in Puerto Vallarta with his world-class violin playing. CK Productions is pleased to announce his return, for a two night limited engagement, on March 26 and 27 at 8:00 pm.

---
Kim Kuzma Brings the 70's to Adult BINGO at The Palm

Marilyn Khan

Don't miss the season's last Adult BINGO games for PuRR Project on Monday, March 27 at The Palm Cabaret in Puerto Vallarta. You'll dig the 70's theme, complete with the incomparable Kim Kuzma, who'll blow you away with her incredible voice as she take us down Memory Lane singing hits from the era.

---
IFC Puerto Vallarta Home Tours Help Local Charities

John Warren

The IFC Home Tours, run by the International Friendship Club, are a great way for visitors and residents of Puerto Vallarta to see new places, explore spectacular homes and know that all of the profits made from the tours are used to make the lives of Mexicans living here a little better.

---
Spend a Day at the Puerto Vallarta SPCA Sanctuary

Janice Gonzalez

Ordinary people come to Vallarta to vacation. Extraordinary people come to Vallarta and volunteer! Spend a rewarding afternoon cuddling with the animals at Puerto Vallarta's SPCA. Our dogs and cats are awaiting 'forever homes,' and need your help to jump start their socialization.

---
Free Malecón Sculpture Walking Tours Every Tuesday

BanderasNews.com

The Puerto Vallarta Malecón Sculpture Tours, created and conducted by Galería Pacifico owner Gary Thompson, have returned for the 11th season. These free walking tours take place every Tuesday at 9:30 am, starting at the Millennium sculpture next to the Hotel Rosita.

---
ExPats in Vallarta March Happy Hours and Events

Sara Wise

ExPats in Vallarta, a totally social group with informal fellowship and assistance for Expat residents or visitors living, working or investing around Vallarta or considering it, has announced their schedule of events for March. Come see old friends and make some new ones!

---
2016-2017 Centro Historico ArtWalk Every Wednesday

Lorena Sonrisas

Art lovers can explore numerous artistic offerings during the Puerto Vallarta Centro Historico ArtWalk, a self-guided tour of 8 downtown galleries with cocktail exhibitions that can be enjoyed every Wednesday evening from 6-10 pm from October 26, 2016 through May 31, 2017.

---
Wednesday Night BINGO for Puerto Vallarta Charities

Marie Callan

The biggest and best Charity BINGO night in town is held every other Wednesday at 4 pm at Nacho Daddy Restaurant & Bar on Basilio Badillo. Come out and have some fun while supporting two very special Puerto Vallarta charities: Pasitos de Luz and the Colina Spay & Neuter Clinic.

---
Final Bohemia Viva 'Kaleidoscope' Shows at The Palm

Debbie White

Don't miss Bohemia Viva's last three 'Kaleidoscope' performances at The Palm Cabaret and Bar in Puerto Vallarta at 7:00 pm on Wednesdays, March 15th, 22nd and 29th. Come be part of the experience and LIVE the Bohemia Viva lifestyle of Freedom, Love and Unity.

---
Kim Kuzma & Piel Canela Continue to Entertain Vallarta

Debbie White

A trip to Puerto Vallarta wouldn't be complete without seeing some of the best shows available. Kim Kuzma, the very popular Canadian singer known as 'Vallarta's Sweetheart,' is performing 2 different shows every week at The Palm Cabaret and Bar on Puerto Vallarta's south side

---
ExPats in Vallarta April Happy Hours and Events

Sara Wise

ExPats in Vallarta, a totally social group with informal fellowship and assistance for Expat residents or visitors living, working, investing, or considering a move to Puerto Vallarta or the greater Banderas Bay area, has announced the events scheduled for the month of April 2017.

---
Easter Bonnet Brunch at Casa Cupula to Benefit SETAC

BanderasNews.com

An annual tradition in Puerto Vallarta, Casa Cupula's Easter Bonnet Party and Brunch is set to take place at Taste Restaurant on Sunday, April 16. Proceeds will support SETAC's commitment to fighting HIV/AIDS through the distribution of the PrEP pill to at-risk individuals in PV.

---
Cuisine of the Sun Set For Encore in Riviera Nayarit

Travel Pulse

Villa La Estancia will continue to elevate the Vallarta region's stellar culinary resume with an encore performance of Cuisine of the Sun, April 26-29, 2017. Attesting to its appeal are not only repeat performances by many of 2016's participants, but a roster of newbies as well.

---
Tourism Board Announces Down Puerto Vallarta 2017

Gustavo Rivas-Solís

Puerto Vallarta's majestic Sierra Madre, blue Bay of Banderas and iconic Malecón will provide the perfect background of mountain-meets-sea for the first edition of the urban bicycle race, Down Puerto Vallarta 2017, taking place from April 30 to May 1st.

---
Preparations Begin for Vallarta Restaurant Week 2017

Juan Pablo Hernandez

Preparations for the for the 13th edition of Restaurant Week have officially begun. Every year from May 15-31, dining out in Puerto Vallarta is not only more fun, but also more affordable, as some of Vallarta-Nayarit's best restaurants serve special 3-course menus at savings of up to 50%!

---
Vallarta Pride 2017 "Together with Pride," May 21-28

Author

One of the first celebrities to confirm his participation in Vallarta Pride 2017, set for May 21 to 28, is Johnathan Celestin, a singer and songwriter from New York City who, in addition to being the Grand Marshal of the Pride parade, will have presentations at various events of the festival.

---
ONGOING EVENTS & ACTIVITIES
---
Ready, Set, Go! 2017 Sporting Events in Puerto Vallarta

Puerto Vallarta Tourism Trust

The director of the Office of Conventions and Visitors, Miguel Andrés Hernández Arteaga, recently reported that, with the goal of strengthening the destination's reputation as a paradise for sports tourism, 16 sporting events have been scheduled to be held in Puerto Vallarta this year.

---
Fissures in the Tropics Exhibition Opens at the OPC

Valeria Moeller

'Fissures in the Tropics: Artistic Practices of the 90s in the West,' a contemporary art exhibition curated by Rubén Méndez, will open on February 4 from 7-9 pm at the Office of Cultural Projects in downtown Puerto Vallarta. The exposition continues through May 6, 2017.

---
The Top 10 Events in The Riviera Nayarit for 2017

Jorge Jiménez

The Riviera Nayarit is and always will be a destination offering a great variety of cultural, sports and artistic events. This year the destination celebrates its 10th anniversary and, in order to kick off the party, we'd like to share with you a chronological list of the Top 10 Events of 2017.

---
Line Up of Tribute Shows at Luna Lounge Bucerías

Debbie White

With each new season, Luna Lounge continues to bring in first class, musical tribute shows. Their delicious dinners, satisfying drinks and extraordinary entertainment draw folks from all over the Puerto Vallarta area and have helped to put Bucerias on the map for evening fun.

---
Vallarta-Nayarit Whale Watching Season Opens December 1

María Francesca

Puerto Vallarta, Mexico offers many ecological tours, but nothing compares to the thrill of whale watching on Banderas Bay. The 2016-2017 whale watching season officially opens December 1, giving everyone a chance to discover the wonderful world of whales while vacationing in Vallarta.

---
Democrats Abroad Weekly Film Series at The Jazz Foundation

Tobe Jensen

The Costa Banderas Chapter of Democrats Abroad Mexico is launching its 7th Annual Film Series on November 22, 2016 in a new location. The Jazz Foundation in downtown Puerto Vallarta will host this fun and friendly event every Tuesday night at 7:00 pm through April 4, 2017.

---
New Historic Vallarta Tour for Wheelchair Travelers

BanderasNews.com

Puerto Vallarta's accessible Malecón is now the site for historic walking tours for wheelchair travelers. This tour, offered by Puerto Vallarta Walking Tours, follows the flat Malecón along the shore of Banderas Bay, and is ideal for those with mobility limitations.

---
It's Sea Turtle Nesting Season in Puerto Vallarta

Marie Callan

Created in 1981, the Puerto Vallarta sea turtle conservation program now draws thousands of tourists to the shores of Banderas Bay every summer for the annual turtle hatching season, which runs from late June to December, and offers turtle-loving travelers an educational vacation experience.

---
Salty Dog Voyages: Banderas Bay Luxury Yacht Cruises

Marie Callan

If you want to explore the natural wonders of Puerto Vallarta's Banderas Bay, but don't want to take a typical 'Booze Cruise,' then Salty Dog Voyages are perfect for you! Climb aboard Salty Dog's 58-foot Azimut yacht for a truly luxurious day on the water that you will never forget.

---
Las Caletas: Family Fun in Puerto Vallarta

minitime.com

If you've never been to Mexico's beloved Puerto Vallarta before, you'll most likely have a hard time narrowing your must visit list down to a few attractions to fit your time there. Yet some attractions in Vallarta are better than others, especially for family travelers with kids in tow.

---
10 Fun & Free Things To Do in Puerto Vallarta

Marie Callan

With a colorful blend of the old and the new, Puerto Vallarta offers an unrivaled combination of simple pleasures and sophisticated charms. As a world-class destination, you might think you have to be among the rich & famous to have a great time - but you'd be mistaken...

---
Gay Vallarta Bar Hopping Adds Two New Tours

GAYPV Magazine

Get ready for two new, fun-filled tours offered by Vallarta Bar Hopping, great for both tourists and locals. Paint the Town Red and Art Tour PV are easy ways to enjoy the best Puerto Vallarta has to offer whether you are on-your-own tourist, local or want to meet new friends.

---
Sunday Brunch at Si Señor Beach on Playa Los Muertos

Laura Gelezunas

Si Señor Beach Restaurant on Vallarta's famous Playa Los Muertos is serving a delicious Mexican-style brunch every Sunday from 9 am to 1 pm. Once you have experienced brunch Si Señor style, this awesome weekend meal becomes less of a treat and more of a necessity.

---
Discovering El Nogalito's Enticing Attractions

Boardwalk Realty

Not much has changed since we first visited El Nogalito many years ago but, since then, this small community nestled in the foothills of the Sierra Madre approximately twenty minutes south of Puerto Vallarta has added some very enticing attractions.

---
Puerto Vallarta's La Isla Rio Cuale River Walk

NotiVallarta

La Isla Rio Cuale is a beautiful natural area that offers visitors entertaining, educational and cultural activities. This cool and refreshing oasis in the heart of downtown Vallarta is a great place to spend an afternoon - and it just keeps getting better!

---
Learn Vallarta Offers New Rural Organic Farm Walk

Sandra Cesca

If you are wondering what it's like in the rural countryside away from busy Puerto Vallarta, take a day and enjoy the beauty and fresh mountain air of quiet El Tuito on Learn Vallarta's new Rural Organic Farm Walk. Walk through town, then the countryside, to visit a working farm.

---
Mysore Yoga Classes at Westin Puerto Vallarta

Cristina Castillo

The Westin Resort and Spa Puerto Vallarta, in collaboration with internationally renowned yogi, Wayne Krassner, is offering 'Mysore' style yoga classes as part of the Westin Wellbeing Movement, a campaign designed to improve the welfare of its guests and associates.

---
ART VallARTa Creative Clay Cooking Classes & Workshops

Banderas News Team

This October, ART VallARTa will be reopening with weekly classes and events. And, since food is Art when prepared with heart and soul, owner Nathalie Herling will be conducting 'The Art of Creative Clay Cooking' classes and workshops in the studio's Mexican tile ART Kitchen.

---
Investours Mexico becomes Human Connections

Alex McCue

The Mexico branch of the international non-profit called Investours is now a new, independent organization called Human Connections. This transpired on June 1. Elly Rohrer, former Director of Investours Mexico, closed the existing program and founded Human Connections in its place. Tours began October 1.

---
Puerto Vallarta Zoo: A Truly Unforgettable Experience

Sylvia McNamee

Located 35 minutes south of downtown Puerto Vallarta in beautiful Mismaloya, 'Zoologico de Vallarta' is built into the side of the Sierra Madre mountains, taking full advantage of the natural setting to create a lush, tropical experience for both zoo residents and visitors.

---
Ladies Outdoor Club Adventures (L.O.C.A.)

For Women Travellers in Puerto Vallarta

Ladies Outdoor Club Adventures P.V. (L.O.C.A.) is not only a great place to network and make new friends, but also a place to challenge your fears and push your limits while having the time of your life with like-minded women who have a passion for the outdoors.

---
Discover Puerto Vallarta's Own Garden of Eden

C.D. Selph

Hidden in the jungle about a half-hour drive south of Puerto Vallarta is an oasis of beauty reminiscent of Babylon's Hanging Gardens with a nod to Adam and Eve. Bring your hiking boots, your camera, your appetite, and your soul to explore Vallarta Botanical Gardens.

---
It's Always a Great Time to Visit Estero El Salado

Marie Callan

Puerto Vallarta, Mexico is a natural sanctuary, where rivers, jungles, mountain and sea come together to provide a wide variety of eco-tourism options and an endless array of outdoor adventures. One example is Estero El Salado, an urban eco-reserve in the city's Hotel Zone.


Site Map
•
Print this Page
•
Email Us
•
Top