Entertainment
Restaurants and Fun Dining
in Puerto Vallarta and Around Banderas Bay...


There's more to eating out in Puerto Vallarta than just "thank you, drive through." There isn't a Taco Bell here in Vallarta, but we do have McDonald's, Burger King, Domino's Pizza and a Pizza Hut. But where's the fun in that?

One of the best parts of taking a vacation is the opportunity to go out to eat for every meal, and here in Puerto Vallarta, dining out is a culinary smorgasbord. The restaurants around Banderas Bay offer a wide variety of the world's most sensational cuisines, and each November, award winning chefs from around the world come to share their culinary secrets with local chefs at the Puerto Vallarta Gourmet Festival.


From gourmet restaurants where meals take two, or even three, hours to fast food franchises and family-owned restaurants serving "comida corrida" at reasonable prices, you can savor the flavors of Mexico - and the world - at the restaurants in Puerto Vallarta Mexico.

• B E L O W T H E F O L D •
Oktoberfest: Good Food, Good Deeds, Good Times

Dennis A. Rike

On November 12th, the Puerto Vallarta Navy League and Banderas Bay's American Legion Post 14 are hosting their annual Oktoberfest fundraiser at Hacienda Alemana on the South side of Puerto Vallarta. This event is a great way to kick-off the new season in a spirit of fun and service.

---
Celebrate Mexico's Day of the Dead at Daiquiri Dick's

Marie Callan

Skip the usual Halloween tricks, and head over to Daiquiri Dick's Restaurant on Puerto Vallarta's famous Los Muertos Beach, where they've taken a cue from Mexico's Day of the Dead to create a Día de Los Muertos menu with traditional dishes and ghoulishly good Halloween treats.

---
Kaiser Maximilian Announces Festival Gourmet Guest Chef

Laura Gelezunas

A world of experience lands in Puerto Vallarta for the 20th Annual Festival Gourmet. From November 13-23, 2014, chefs from around the world will be sharing their talents and best cuisine at restaurants around the city. Kaiser Maximilian welcomes 'Untitled' Executive Chef, Chris Bradley.

---
6 Vallarta Restaurants Make TripAdvisor's Top 10 List

Karina Macias

In the 'Best Fine Dining Restaurants in Mexico' category of the 2014 TripAdvisor Traveler's Choice Awards, six of the the Top 10 Restaurants are right here in Puerto Vallarta! Congratulations go out to: Café Des Artistes, Vista Grill, Ocean Grill, Bistro Teresa, Le Kliff and Trío.

---
Dorilocos: The New Snack Craze on Mexico's Streets

Nick Miroff

Perhaps it was only a matter of time before someone gazed upon a bag of Nacho Cheese Doritos, a product boasting no fewer than 27 ingredients, and thought: these need more. And that appears to be how 'Dorilocos,' the red-hot snack food craze, began sweeping Mexico's streets.

---
El Arrayán Restaurant Celebrates El Día de Los Muertos

BanderasNews.com

Every year on November 1 and 2, Mexicans celebrate Día de los Muertos in honor of their deceased loves ones. Here in Puerto Vallarta, El Arrayán is serving a traditional menu and erecting an altar as part of the Asociación Vallarta Centro's 'Pasaporte del Festival de Muertos.'

---
Recipes & Real Estate: Sweet Salsa at Paramount Bay
Media Diva International

Recipes and Real Estate, because it's the kitchen that sells the house. In this episode, Laura Gelezunas and the Kitchenettes show us how to make Tangy Sweet Salsa and Avocado Margaritas at Paramount Bay Condo 708 in Colonia Amapas, just 5 minutes south of downtown Puerto Vallarta.

---
Charity Bingo Resumes at Nacho Daddy November 12th

Kathleen Palmer

Are you ready for some BINGO? We are delighted to announce that Nacho Daddy Restaurant & Bar in Puerto Vallarta's Zona Romántica is hosting the new season of the ever-popular Charity BINGO in support of two very special local charities: Pasitos de Luz and Colina Spay & Neuter Clinic.

---
ART VallARTA Sugar Skull Making Workshop, October 29

artvallarta.com

Come to ART VallARTa at 10 am on Wednesday, October 29th and learn how to make edible Sugar Skulls for your El Día de los Muertos Altar in Puerto Vallarta, Mexico. ART VallARTa is a collaborative art space located at Pilitas #213, just off Olas Altas in the heart of the Romantic Zone.

---
No Way José! 6th Annual Season Kick-Off Party, Nov. 2nd

BanderasNews.com

Vallarta's favorite Restaurant/Bar, No Way José!, will be celebrating El Día de Los Muertos and the re-opening of the No Way José! Terrace on November 2 with a classic No Way José! fiesta. Julie, José Alfredo and the NWJ! team invite you to help them kick off Season 6 with a bang!

---
Celebrate Oktoberfest in Vallarta at Kaiser Maximilian

Laura Gelezunas

With around 6 million visitors from all around the world converging on Munich in October every year, Oktoberfest is the largest festival in the world. In Puerto Vallarta, you can celebrate Oktoberfest all month long with authentic German food and spirits at Kaiser Maximilian Restaurant.

---
Daiquiri Dick's is Open & Ready for High Season

BanderasNews.com

After a brief vacation spent 'spiffing up' the restaurant and giving the chefs a chance to do some experimenting with possible new menu items and specials, Daiquiri Dick's is open and ready for another great season of serving Puerto Vallarta residents and visitors.

---
Jalisco on Verge of Exporting Fresh Berries to China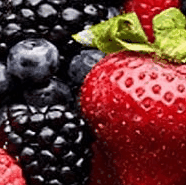 Maura Maxwell

Jalisco is on the verge of signing a protocol to allow exports of fresh berries to China. A delegation from the Secretariat of Agriculture, Livestock, Rural Development, Fisheries and Food is traveling to China this week to meet with their Chinese counterparts to hammer out the deal.

---
Sapphire: A Brilliant New Jewel Coming to Puerto Vallarta

BanderasNews.com

Michel Pascal Ferrari's newest Puerto Vallarta hospitality concept, Sapphire, will open in November on Los Muertos Beach. This exciting, multifaceted entertainment destination will usher in a new level of casual sophistication to Puerto Vallarta's vibrant day and night life.

---
Vallarta-Nayarit Restaurants on USA Today's 'Best' List

Masrie Callan

With four out of the eight restaurants listed by USA Today as 'Top Beachside Restaurants on Mexico's Pacific Coast,' located in Puerto Vallarta and Riiviera Nayarit, the Banderas Bay region's status as a 'Must Visit' gourmet destination has once again been confirmed.

---
Mexican Chefs Break World Record With 9,450 Tacos

Reuters

Chefs and artisans in Mexico broke two Guinness World Records by assembling 9,450 tacos to create the largest 'Taco de Plaza' and by serving it in the world's largest clay pot. Hungry residents looked on as Guinness officials supervised the weighing of almost a ton of tacos.

---
NWJ! Opens La Cantina for 'El Día de la Independencia'

Julie Guerrero

Award-winning restaurant and Puerto Vallarta favorite, No Way José!, invites you to celebrate 'El Día de la Independencia' as Tu Casa en Vallarta kicks off Season 6 with fabulous food, fun-filled activities and lots of surprises from 3-11 pm on Monday, September 15.

---
Kaiser Maximilian Celebrates Las Fiestas Patrias

Banderas News Team

This month, Cafe Maximilian is celebrating El Mes de la Patria by offering Traditional Mexican Dishes in addition to the Austrian delights featured on the regular menu. Don't miss their special Chile en Nogada, the Mexican dish that is most emblematic of the holiday.

---
Vallarta Life: Keeping it Sweet with PV Cupcakes

Laura Gelezunas

When you make your move to Mexico, you expect that you'll be celebrating life as it should be celebrated, and that every day is going to be pretty sweet. Well, there ARE a lot of sweet things to be experienced in Puerto Vallarta, and you can find some of them at PV Cupcakes.

---
Daiquiri Dick's Extends 2014 Summer Sizzle to Sept. 1

Banderas News Team

There are still a few days left to enjoy flavors from around the world at one of Vallarta's favorite beachfront restaurants - Daiquiri Dick's. Don't miss your last chance to enjoy three delicious courses of old favorites and new tastes for $299 pesos, through September 1st.

---
El Arrayán's Mexican Cooking Classes Resume October 6

BanderasNews.com

Puerto Vallarta's El Arrayán restaurant is happy to announce that starting October 6th they will resume their popular Traditional Mexican Cooking Classes. Owner/Chef Carmen Porras and Chef Alfonso Corona will teach you how to make a wide variety of classical Mexican dishes.

---
Mid-Calorie Coke to Launch in Mexico in September

Amy Guthrie

Mexicans drink more Coke products than consumers in any other country, so the company's introduction of Coca-Cola Life - sweetened partly by the stevia plant - into the country in September, may be of some importance in the battle against obesity and related health problems.

---
Recipes & Real Estate: Mexican Pizza & Tabachines 6

Media Diva International

In this edition of Recipes & Real Estate, Laura Gelezunas show us how to make Mexican Pizza from the spacious kitchen at Tabachines 6 in Puerto Vallarta. The home is showcased with some extra window dressing in the form of the 'Kitchenettes,' who assist Laura with the recipe.

---
Site Map
•
Print this Page
•
Email Us
•
Top