Entertainment
Restaurants and Fun Dining
in Puerto Vallarta and Around Banderas Bay...


There's more to eating out in Puerto Vallarta than just "thank you, drive through." There isn't a Taco Bell here in Vallarta, but we do have McDonald's, Burger King, Domino's Pizza and a Pizza Hut. But where's the fun in that?

One of the best parts of taking a vacation is the opportunity to go out to eat for every meal, and here in Puerto Vallarta, dining out is a culinary smorgasbord. The restaurants around Banderas Bay offer a wide variety of the world's most sensational cuisines, and each November, award winning chefs from around the world come to share their culinary secrets with local chefs at the Puerto Vallarta Gourmet Festival.


From gourmet restaurants where meals take two, or even three, hours to fast food franchises and family-owned restaurants serving "comida corrida" at reasonable prices, you can savor the flavors of Mexico - and the world - at the restaurants in Puerto Vallarta Mexico.

• B E L O W T H E F O L D •
Popular El Arrayán Cooking Classes Return to Vallarta

Banderas News Team

El Arrayán, Vallarta's choice for traditional Mexican food, is offering a new series of Mexican cooking classes for the 2013-2014 season. On Mondays, you can join owner Carmen Porras and her team of chefs as they share their secrets for preparing rich and varied Mexican dishes.

---
Past and Future Collide as Mexico Fights Over GMO Corn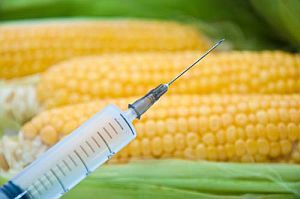 David Alire Garcia

After pioneering the cultivation of corn 8000 years ago, Mexico must overcome the weight of history to allow genetically modified strains into its fields. With output falling short of demand, GMO backers are eager to open Mexico's doors to firms such as Monsanto.

---
The Culinary Diverseness of Puerto Vallarta, Mexico

Wayne Franklin

The depth and breadth of dining in Puerto Vallarta is expansive, diverse, and at an extremely high quality, thanks to not only the qualified restauranteurs that Puerto Vallarta has been able to attract, but also due to the demanding well-traveled patrons.

---
Sea Monkey Hosts Luau in Support of PuRR Project

Marilyn Khan

PuRR Project is having their first official fundraising event of the 2013-2014 season - a Luau/Pig Roast on the beach! The event will be held at the Sea Monkey restaurant on Friday, December 13th, and all of the proceeds will go to the 150+ cats now residing at the shelter.

---
Riviera Nayarit Celebrates First Cocktail-Art Event

Riviera Nayarit CVB

The Universidad Tecnológica de Bahía de Banderas is celebrating its first-ever international event for mixologists, 'Coctel-Arte 2013,' in its facilities at the Riviera Nayarit. The event will bring together professional bartenders from Mexico and Spain for an exhibition.

---
Wednesday Night BINGO for Puerto Vallarta Charities

Christopher Jacobs

Get those marker pens at the ready! We are delighted to announce that Nacho Daddy on Basilio Badillo in the Zona Romántica is hosting the new season of the ever-popular Charity BINGO in aid of two very special local charities: Pasitos de Luz and the Colina Spay & Neuter Clinic.

---
No Way Jose!'s Traditional American Thanksgiving Feast

Julie Guerrero

You asked for it, you got it. No Way José! Restaurant and Bar, award-winning Puerto Vallarta favorite, celebrates American Thanksgiving with the traditional turkey dinner and all the fixings! Join us on Thursday, November 28th for 3 courses at only $250 pesos per person.

---
Let Daiquiri Dick's Do The Cooking This Thanksgiving

Media Diva International

You don't have to spend hours in the kitchen to enjoy a traditional Thanksgiving dinner in Puerto Vallarta. Whether you prefer to have your turkey on the restaurant's seaside patio, or invite your friends and family for a traditional meal at home, Daiquiri Dick's has you covered!

---
Cooking with Linda at Villa Encanto in Bucerias

Laura Gelezunas

When you purchase a second home in Puerto Vallarta, everyone wants to visit. Since many full- and part-time residents find themselves hosting more get-togethers, TREG agent Linda Kennedy de Espinosa takes us to Villa Encanto, where she shows us how to make her Chilaquiles recipe.

---
El Arrayán Celebrates 10 Years in Puerto Vallarta

Banderas News Team

To commemorate a decade of cooking the very best Mexican cuisine and creating unique experiences full of the flavors and traditions of Mexico for Puerto Vallarta residents and visitors, El Arrayán Restaurant is planning 10 wonderful days of celebration from November 13-24th.

---
Daiquiri Dick's 8th Annual Puerto Vallarta Pet Picnic

Laura Gelezunas

Get ready for a doggone good time! The 8th Annual Pet Picnic returns to Daiquiri Dick's on Saturday, December 7th at 11 am. Grab your four-legged friend and head to the restaurant's patio overlooking Los Muertos Beach on the South side of Puerto Vallarta, for a howling good time.

---
El Arrayán Opens Espacio de Arte in Puerto Vallarta

Nora Ocegueda

The new Espacio de Arte Arrayán, featuring oil paintings created by Guadalajara artist Roberto Gil de Montes, has been created within El Arrayán Restaurant in downtown Puerto Vallarta. The new art gallery will officially open on Wednesday, November 13, with Mexican appetizers and wine served.

---
Site Map
•
Print this Page
•
Email Us
•
Top