Editorials | Opinions | January 2007
A Death in Mexico

Globe and Mail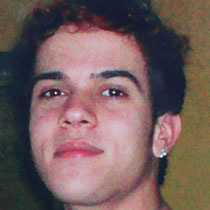 Family photo of Adam De Prisco, 19 years, who was killed while on vacation in Acapulco Mexico. (National Post/Courtesy De Prisco family)

The death of 19-year-old Canadian Adam DePrisco in Acapulco last week was a tragedy, regardless of the circumstances. Just three days into a two-week vacation, the young tourist suffered fatal head injuries after a visit to a popular nightclub. Mexican authorities have concluded that he was the victim of a hit-and-run driver. A Canadian autopsy has confirmed the initial finding, although further tests are being conducted. But his family believes that he was beaten to death and is demanding answers. In the process, the DePriscos have helped whip up an unwarranted atmosphere of fear and hysteria about Mexico, while condemning what they regard as the failure of Canadian officials to help them in their hour of need.


Sympathy has understandably flowed to the grieving family, which has lost a son in violent circumstances. But what happened to Adam DePrisco should serve as a wakeup call to all Canadians. Travel abroad carries risks, sometimes fatal ones. And there is little the government can do to protect its citizens in other jurisdictions, beyond notifying them of specific risks in each country, which it does. For example, Ottawa's official travel advisory warns travellers to Mexican resorts to stay away from beaches at night and to return directly to hotels from restaurants and clubs. And as it reminds all Canadians, they are subject to the local laws and policing practices of the places they visit.


Since 2000, 249 Canadians have been murdered in other countries, 15 of them in Mexico. No arrests have been made in many of the cases. Yet while Canadians are quick to question the honesty, integrity and competence of Mexican police, particularly after the murders less than a year ago of Domenic and Nancy Ianiero in another Mexican resort city, there is no similar outcry about the 56 Canadian homicides that have occurred in the United States during the same period.


In the DePrisco case, the Department of Foreign Affairs says that its honorary consul in Acapulco contacted the hospital where the teenager was taken as soon as he learned of the incident and then helped the family deal with the necessary paperwork. The Canadian consul-general received assurances from the state attorney-general that a thorough police investigation would be conducted, and the ambassador emphasized to a senior Mexican official the importance that the Canadian government places on both an exhaustive and a timely probe. Foreign Minister Peter MacKay said he would seek a progress report from his Mexican counterpart.


Could Canada's representatives have done more? Not really, although the government certainly could have done a better job of keeping the family informed of its entreaties on their behalf. The fact is that Ottawa cannot send in the Mounties to conduct an independent investigation. And it cannot force the Mexican authorities to move any faster to solve the case.


What happened to Adam DePrisco could have happened anywhere. That it occurred in Mexico only serves to underline that people accept certain risks when they travel and that sometimes the worst fears can be realized.
Tell a Friend
•
Site Map
•
Print this Page
•
Email Us
•
Top