Editorials | Issues | February 2007
Illegal Children or U.S. Citizens?

Domenico Maceri - PVNN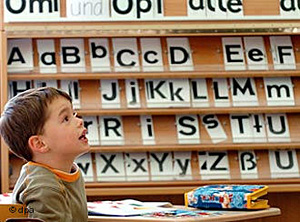 Eliminating or reducing the benefits of these kids may be legal but should not be. All Americans should have the same rights. And these kids are Americans in spite of what the parents may have done.

"By virtue of being born in the United States, a child is a U.S. citizen. What more proof does the federal government need?" asked S. Kimberly Belshe, secretary of the California Health and Human Services Agency.


Belshe was questioning the new federal policy which states that children born in the U.S. to illegal immigrants with low incomes no longer qualify automatically for health insurance through Medicaid.


In the past when a woman received coverage during labor and delivery from Medicaid the child automatically qualified for coverage also.


The new policy requires that parents fill out forms to prove the child was indeed born in the U.S.


Doctors are concerned that many kids, U.S. citizens, will go without the necessary care because their parents may not fill out forms, fearing that they will be deported.


It's a reasonable assumption since undocumented workers in the U.S. tend to stay away from offices that require documents because the fear of deportation always hovers over them.


Hospitals and doctors oppose the new law since they believe it punishes innocent kids. The concern is that kids need care from the very beginning of their lives.


Everything should be done to make sure they receive proper care. If medical care is not provided in the first year, it will not only be the kids who will suffer. Preventive care means avoiding more costly situations later on. That expense will be something we may all have to cover since these kids will grow up in the U.S.


Even those Americans who believe illegal immigrants should be deported would not go as far as saying that the kids are guilty of a crime and deserve no care.


It's a difficult situation because the kids are U.S. citizens and should have the same rights of any American.


Bureaucracy should not stand in the way of healthcare. Yet, Rep. Charlie Norwood, R-Georgia, believes it's a simple procedure to notify the federal government. Norwood was instrumental in passing the new bill which is part of the Deficit Reduction Act, signed into law by President George Bush. One the features of the law is to prevent undocumented workers from using Medicaid by claiming falsely that they are U.S. citizens.


The law attempts to do what many other pieces of legislation across the country have been doing—restricting those few rights undocumented workers have. Many municipalities and a number of states have passed laws which make it difficult for undocumented workers to obtain services. At the root of these laws is the idea that illegal immigrants committed a crime by entering the U.S. without proper documents. It's also hoped that the increase in difficulties to obtain services will eliminate or at least reduce illegal immigration.


These laws fail to take into account the main reason why people come to the U.S. illegally—jobs.


There is a myth that people come to the U.S. illegally to use our social services. It's just that, a myth. Undocumented workers come here to work. What they know is that wages are much higher in the U.S. and jobs are available.


It's not the benefits that attract people to come to the U.S. Nor is the elimination of benefits going to force people to leave once they are here.


For those who have been here a long time and have created families, benefits become important but they are also deserved. When people work, pay taxes, and contribute to our economy, it's important to recognize that realistically they're part of our society. The fact they have American kids is perfect proof and pushes them toward inclusion as well.


Eliminating or reducing the benefits of these kids may be legal but should not be. All Americans should have the same rights. And these kids are Americans in spite of what the parents may have done.
---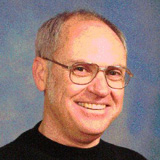 Domenico Maceri, PhD, UC Santa Barbara, teaches foreign languages at Allan Hancock College in Santa Maria, CA. He is the author of a book on Pirandello, one on Spanish grammar, and another on Italian grammar. He has also published a number of articles in newspapers and magazines around the world, some of which have won awards from the National Association of Hispanic Publications.

Click HERE for more articles by Domenico Maceri.
Tell a Friend
•
Site Map
•
Print this Page
•
Email Us
•
Top