Editorials | Issues | February 2007
Switzerland: Too Many Languages?

Domenico Maceri - PVNN

"Our schools put too much weight on languages at the expense of science and creative activities," stated Remo Largo, a Swiss author of books on education.


Largo was concerned about the fact that some Swiss cantons introduce English in primary schools in addition to another foreign language. Too many languages for Swiss kids to handle.


With four national languages Switzerland is often mentioned as the model of multilingualism that works. Unlike some other countries which try to stick to one language, the presence of several languages in the country has not prevented the Swiss from establishing a strong economy and a high standard of living for its citizens. The Swiss, in fact, have used their multilingualism and multiculturalism as a strength.


But now English is making inroads and may be displacing some of the four national languages.


In Zurich, a leading Canton in the Swiss Confederation, a proposal would teach one foreign language—English— in primary schools. This would represent a change since Zurich's elementary school kids now study English and French. Voters will decide whether French will be dropped.


Some educators believe that two foreign languages are too much for kids. Supporters of having one foreign language believe that kids fail to reach strong fluency in German which is supposed to be the mother tongue for schoolchildren in Zurich.


In fact, Zurich kids speak Swiss German which is primarily an oral language. In school they have to learn standard German which in some ways is a foreign language. Thus when you add it all together Zurich kids are learning a total of four languages. Too many languages, according to some teachers and some political leaders.


Regardless of what happens, Swiss kids will be fluent in more than one language which is a definite asset in today's global economy. It is also a definite asset in learning any other subject. Studies conducted in American universities have found that kids who study in dual language schools outperform their counterparts who are taught in English only. Apparently, kids educated in two languages develop a mental agility that monolingual kids lack.


All of Switzerland will watch what Zurich voters will decide because Zurich is an influential canton and others may follow suit. Yet some German-speaking cantons have already decided to reject plans to reduce the number of foreign languages in school.


Language in Switzerland goes beyond practical purposes. The country has a history of four national languages which have served the country well. English is an outsider since it's not a native language and does not have a section of the country where natives live in.


In spite of its "outsider" status, English is very popular because of its practical aspect. When you add the number of people who speak English as their native language and those who speak it as their second or third language around the globe, you come up with more than a billion people. In addition to that, the "value" represented by English is far greater than that of any other language.


It's certainly a lot more valuable in practical terms than Romansh, a Latin-based language, and one of Switzerland's four national languages, spoken only by 50,000 Swiss citizens.


Of course, French, the language the Zurich canton is considering dropping, is significantly more valuable than Romansh, although not nearly as much as English. Thus Zurich's voters will have to decide if they want their kids to retain a significant linguistic edge or just an edge over kids in other countries, particularly in English-speaking countries where most kids grow up with just their mother tongue.


Regardless of what they do, Switzerland is a linguistic model that could be studied and some countries, particularly English-speaking ones, might want to adopt some of its programs. Maybe four languages are too many in elementary school, but two is not unrealistic at all.
---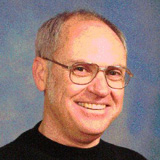 Domenico Maceri, PhD, UC Santa Barbara, teaches foreign languages at Allan Hancock College in Santa Maria, CA. He is the author of a book on Pirandello, one on Spanish grammar, and another on Italian grammar. He has also published a number of articles in newspapers and magazines around the world, some of which have won awards from the National Association of Hispanic Publications.

Click HERE for more articles by Domenico Maceri.
Tell a Friend
•
Site Map
•
Print this Page
•
Email Us
•
Top