Editorials | Issues | March 2007
Schwarzenegger: Anti-Immigrant?

Domenico Maceri - PVNN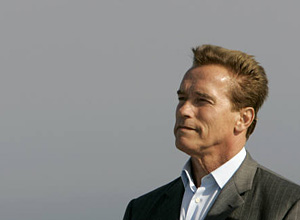 California Governor Arnold Schwarzenegger in San Pedro, California October, 2006. (Reuters/Robert Galbraith)

"Those comments are disturbing to many of us," stated Arnoldo Torres, who worked in Arnold Schwarzenegger's reelection campaign last year. Torres was referring to the California governor's remarks on immigration and Mexicans which were made public by the Los Angeles Times.


The comments, part of a recording which included Schwarzenegger and his staff discussing issues, were not intended to be made available to the public. The conversations were recorded and temporarily stored in the governor's website and eventually made their way to the press.


Some of the comments made by Schwarzenegger are obviously offensive not just to Latinos but also to every Californian. In one instance the governor labels a Latina legislator as "hot" because of her background of being black and Latina.


He also says that Mexicans make no effort to assimilate. When he was in a shopping mall in Lynwood, a Southern California city, he felt he was in Mexico since everyone spoke Spanish. Mexicans recreate "Mexico in California," according to Schwarzenegger.


In the tapes the governor also rails against the 1986 federal law signed by President Ronald Reagan which gave legal residency to about 2 million undocumented workers.


The tapes include comments which reiterate some of Schwarzenegger's public statements on immigration. He came out in support of the Minutemen Project, a group that President George W. Bush called "vigilantes." Schwarzenegger also stated that the border with Mexico needs to be "closed," which of course would prevent all Mexicans from entering the U.S. He later realized his mistake and said he meant "secured" not closed, to allow legitimate entries into the U.S. He blamed his faulty English for the difference.


In spite of these private and public statements which can be easily construed as anti-immigrant and anti-Latino, Schwarzenegger managed to switch and soften his positions, particularly in very recent times. He came out against the U.S. government's plan to build a 700-mile fence along the Mexican border, saying that people could always find a way to get in. He compared the proposed fence to the Berlin Wall. He has come out in favor of a guest-worker program, saying he supports the concept of earned legalization.


In his very latest statements on undocumented workers he seems to reflect a certain humanity and understanding of the complex issue. He stated that since some undocumented workers have kids who are American citizens it'd be impossible to send them back because you can't "split" those families.


His recent proposal of healthcare for all Californians made no distinction between legal and illegal residents. In fact, he was quoted as saying that "children are children" and deserve medical care regardless of the parents' legal status. The same would, in all likelihood, apply to parents. Only healthy parents can take care of their kids.


Schwarzenegger's positions on immigration are complex and may reflect the challenges inherent in the issue. All Californians and indeed all Americans struggle with the matter because, like Schwarzenegger, everyone is an immigrant. Schwarzenegger is probably trying to come to grips with a potentially divisive issue.


Schwarzenegger's views on immigration are obviously not easy to pinpoint because like a very good politician he changes and adapts. Although he made some statements which were music to the right wing of the GOP, he has also realized that he can get quite a bit of mileage by being sensitive to immigrants and viewing them as human beings instead of criminals.


It has been speculated that Schwarzenegger's veering left on immigration is due to his wife's influence, Maria Shriver Kennedy, a Democrat. But then, there is the question of political expediency. The Latino vote represents 14% of the total California electorate. In the last election for governor of California Schwarzenegger received 40% of the Latino vote, which for a Republican is great. His strategy seems to indicate that politicians who want to win elections need to continue to deal with the needs and concerns this rising group.
---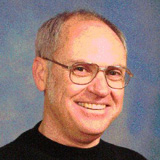 Domenico Maceri, PhD, UC Santa Barbara, teaches foreign languages at Allan Hancock College in Santa Maria, CA. He is the author of a book on Pirandello, one on Spanish grammar, and another on Italian grammar. He has also published a number of articles in newspapers and magazines around the world, some of which have won awards from the National Association of Hispanic Publications.

Click HERE for more articles by Domenico Maceri.
Tell a Friend
•
Site Map
•
Print this Page
•
Email Us
•
Top