Editorials | March 2007
America's Languages: Tower of Babel or Asset?

Domenico Maceri - PVNN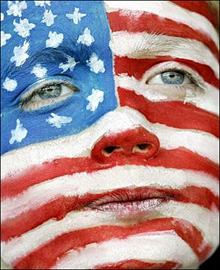 America's languages are a wealth which goes unrecognized. Learning English is important for immigrants. But at the same time, bilingualism is indispensable for the well-being and strength of America.

Forty-seven million residents of the US speak a language other than English at home, according to figures of the US Census. That's one in five Americans.


The presence of these languages is a serious problem for Americans who believe in the concept of one language, one country. However, when you look more closely, you realize that this linguistic diversity is a serious advantage for the US.


Of the 47 million who speak another language, 26 million also speak English well and only 21 million speak English less than "very well." In essence there is a great deal of bilingualism in the US.


What languages are spoken in the US?


It's no surprise that Spanish leads the way with more than 28 million. Another 10 million speak Indo-European languages, 7 million speak Asian languages, and 1.8 million speak other languages.


The presence of these languages creates images of a country becoming unmanageable, a tower of Babel.


The most serious concern is caused by the preponderance of Spanish, which some people see as challenging the supremacy of English. The fact is that Spanish speakers learn English at a fast rate, according to research. After a generation or two, the Spanish brought in by immigrants disappears and the grandkids have to study Spanish in school if they want to communicate with their grandparents.


Yet, the fact that Hispanics assimilate does not seem to want to penetrate the mind of many Americans. The presence of the Spanish language in banks, ATMs, hospitals, and even some government services creates the image that one does not have to learn English. One can do everything in Spanish.


Although it's true some services are available in Spanish, not speaking English means a very limited horizons and few opportunities.


English is the key to educational opportunities and advancement. Hispanics and other immigrants know that very well and that's why they flock to English as a second language classes. Immigrants know that leaving menial labor behind requires knowledge of English.


Yet, there are some Spanish speakers who find it difficult to learn English. People having little education take a long time to acquire the new language. In some cases even after having been in the country for many years, it's possible to know very little English.


Although many immigrants speak other languages, it's Spanish speakers who seem to cause concerns because of their concentrations and in some neighborhoods of Florida, California, New York and Texas, you may even hear lots of Spanish and little or no English.


Yet, other languages from Europe and Asia are also present although they cause fewer concerns. Unlike Spanish which is very visible, some of the European and Asian languages are somewhat hidden. In addition, there is a feeling that while Spanish speakers don't "want" to assimilate, speakers of other languages do.


This is in part a myth which is perpetrated with third generation Americans who often remark that their grandparents learned English and did not try to maintain their languages.


There is a certain amount of pride in saying that one speaks English without a trace of an accent and has become fully Americanized.


However, these days some third generation Americans are beginning to realize that having lost the language of their grandparents was a serious mistake. Now they try to correct it and study some of these languages in school as they try to recapture their roots.


Some people are beginning to realize that accusing Spanish speakers of maintaining their language may not be a bad thing after all.


It's not. Knowing languages, particularly, Arabic, Chinese, Korean, and some other ones have value which is indispensable to our national security.


America's languages are a wealth which goes unrecognized. Learning English is important for immigrants. But at the same time, bilingualism is indispensable for the well-being and strength of America.
---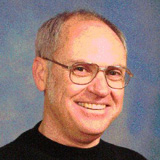 Domenico Maceri, PhD, UC Santa Barbara, teaches foreign languages at Allan Hancock College in Santa Maria, CA. He is the author of a book on Pirandello, one on Spanish grammar, and another on Italian grammar. He has also published a number of articles in newspapers and magazines around the world, some of which have won awards from the National Association of Hispanic Publications.

Click HERE for more articles by Domenico Maceri.
Tell a Friend
•
Site Map
•
Print this Page
•
Email Us
•
Top