Editorials | Issues | April 2007
California's Primary: Toward a National Election?

Domenico Maceri - PVNN

Only five nations in the world had a GDP larger than California in 2005. The latest figures suggest that the state still has a strong economy which could easily rival that of many western European nations such as Italy, Spain, Russia, and even France. The importance of the Golden State in national elections is also strong since it has 55 of the 270 electoral votes necessary to capture the White House.


The primary election was another story. California's influence in determining the nominees of the two major parties was insignificant since by the time the date of the primary came around (June 3) the decision had virtually been made. The new law which advances the date of California's primary to February 5th will give Californians a strong voice in determining the nominees but at the same time it will have a strong impact on the national election.


Iowa and New Hampshire will continue to hold the first primaries which will retain their significance. Indeed their importance will increase because candidates without deep pockets will be forced to drop out unless they will do very well in the first two states.


California's early primary will favor "rich" candidates because it will force them to rely on TV and other media to bring out their message. TV ads are particularly expensive given the geography of the state with several important markets and their corresponding costs. It's estimated that statewide ads will cost about $2 million for a week. That may discourage every candidate except those with deep pockets.


The added expense will be felt more by Democrats since delegates are assigned proportionately to candidates based on the percentage of votes they win in the statewide election. Republicans assign delegates to top vote-getters in each of the 53 congressional districts. Thus GOP candidates might decide to focus their advertising dollars on some districts which are more promising and ignore others where their chances appear to be unfavorable.


Cost is going to be a big factor. Some analysts believe that unless candidates raise about 100 million dollars by 2007 they will not be able to stay in the race. Lack of funds means fewer contributions and less media credibility.


"Poor" candidates may opt for federal matching funds but that will limit their total contributions. "Rich" candidates such as Hillary Clinton, John McCain, Berack Obama, and Rudy Giuliani may forego matching funds because they will probably raise more without the limits imposed by federal rules.


Candidates such as John Edwards and Bill Richardson may or may not be able to afford the luxury of foregoing federal matching funds. But if the early primaries in Iowa and New Hampshire won't smile at them, they'll be totally out of the race very quickly.


California's early primary will have a stronger impact also because 8 other states have already chosen to hold their primaries on February 5. Another 12 states are thinking of doing the same. In that case 59% of the Democratic delegates will be at stake on Super Tuesday, twice the number of the 2004 election (GOP delegates have not been set yet.)


February 5 thus is becoming National Primary Day which will tilt the playing field to candidates who are ahead in raising funds. The early primary will give California "the respect" it deserves, stated Governor Arnold Schwarzenegger, upon signing the new law.


He is right. At the same time, it will continue to diminish the prospects for minor candidates at both extremes of the major parties and those in minor parties. It's here that important ideas are generated which often end up in the platform of the major parties. These ideas are good for the country but the national primary will wash them away in a tsunami of cash.
---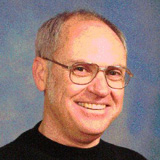 Domenico Maceri, PhD, UC Santa Barbara, teaches foreign languages at Allan Hancock College in Santa Maria, CA. He is the author of a book on Pirandello, one on Spanish grammar, and another on Italian grammar. He has also published a number of articles in newspapers and magazines around the world, some of which have won awards from the National Association of Hispanic Publications.

Click HERE for more articles by Domenico Maceri.
Tell a Friend
•
Site Map
•
Print this Page
•
Email Us
•
Top