Editorials | Issues | April 2007
U.S. Citizen, Illegal Mother

Domenico Maceri - PVNN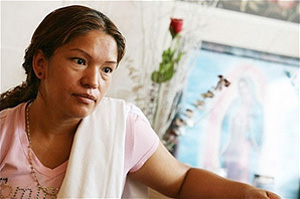 Elvira Arellano is interviewed at the Adalberto United Methodist Church on West Division Street in Chicago, Illinois. On the face of it, Arellano seems an unlikely fugitive from justice. But the illegal immigrant is in standoff mode, deftly using the media and sensitive issues such as faith, parenting and culture to try to win the right to stay in the United States. (AFP/Tasos Katopodis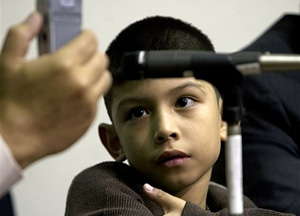 Saul Arellano, 7, of Chicago, listens to the voice of his mother, Elvira Arellano, on a cell phone alongside members of congress as he visits Mexico's Congress in Mexico City, Nov. 11, 2006. (AP/Gregory Bull)

Asked if he wants to live in Mexico, Saul said "no." Why would he? Seven-year old Saul was born in the U.S. and his friends and his school are in Chicago. So is his mom. Except that she is an illegal immigrant who has received deportation orders. She is now hiding in a room of the United Methodist Church, a sanctuary for illegal immigrants.


There are more than 3 million kids like Saul in the U.S., American citizens by birth, but whose parents are in the country illegally and could be easily deported.


Can you deport U.S. citizens? That would be the result if the parents were deported. It's a difficult situation because while the parents may have committed a crime, the children certainly did not. And as U.S. citizens, children or adults have basic rights.


Some Americans believe that illegal immigrants come to the U.S. just to have kids so that they can stay in the country. That's not true. When it does happen, it is the unintended result of a difficult situation.


Saul's mother came illegally from Mexico to work in Washington State. Eventually Saul was born there and later the family moved to Chicago. When she attempted to get a job as a cleaning person at O'Hare Airport, she was arrested and later ordered to leave the country.


Going back to Mexico would certainly entail psychological damage and suffering to Saul. Although he speaks Spanish, he is much more comfortable with English and his environment in Chicago.


The easy solution is to deport the mother since she is responsible for creating the problem. But of course, you'd have to deport the kid also since he could not live in the U.S. by himself.


Not deporting the mother is viewed as being "soft" on immigration laws and as an encouragement for other people to do the same. Come to the U.S., have a kid, and you become a permanent resident.


However, people do not come to the U.S. with any other idea except getting a job. It's the desire to work that makes them leave their country for a difficult life in the U.S. But death and sometimes life intervene. Some undocumented immigrants die as they try to make it across the border. Most others pay a couple of thousand dollars to a smuggler and make it across. They work and would probably go back to their country after saving some money and would probably return to the U.S. to work again.


The crackdown at the border in the last several years means that the people who make it across tend to become immigrants rather than remain migrants. And when someone has kids, roots are established which make it even more difficult to go back.


There is no easy solution except to develop some kind of system where people can come in legally if their labor is needed. The fact that some companies hire workers with little or no documentation means that in a way undocumented workers are desired because they serve a purpose.


But it's their labor we want without realizing that those who provide it are human beings with needs. So we are happy to receive benefits from their labor but are mad when we hear they generate expenses. But instead of being mad at them, we should be mad at the companies doing the hiring who should be responsible for the social and medical services undocumented workers may require once they have jobs.


Unfortunately, Americans are not even mad about the fact that 47 million U.S. citizens have no health insurance. Why would they be mad at the fact that companies don't provide health insurance for undocumented workers?


It's much too easy to see things in black and white, illegal versus legal. The reality is that the two are connected. Ask Saul and his Mom.
---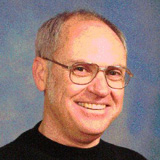 Domenico Maceri, PhD, UC Santa Barbara, teaches foreign languages at Allan Hancock College in Santa Maria, CA. He is the author of a book on Pirandello, one on Spanish grammar, and another on Italian grammar. He has also published a number of articles in newspapers and magazines around the world, some of which have won awards from the National Association of Hispanic Publications.

Click HERE for more articles by Domenico Maceri.
Tell a Friend
•
Site Map
•
Print this Page
•
Email Us
•
Top