Editorials | April 2007
Slim Makes Underwhelming Contribution to Mexico

Allan Wall - PVNN

Each year, Forbes magazine publishes a list of the world's billionaires. The 2007 list is headed up by Bill Gates, who is worth US$56 billion, followed up by investor Warren Buffet, at US$52 billion.


But do you know who the world's third-richest man is? It's none other than Mexican telecoms tycoon Carlos Slim, owner of Telmex and numerous other enterprises.


Carlos Slim is worth US$49 billion, which puts him just a scant US$3 billion behind Warren Buffet. By the time the 2008 list is published, Slim may be the world's second-richest man.


Mexico is a country where half the population lives under the poverty line, and where the per capita income is under US$6,800.00. And Carlos Slim has US$49 billion.


A year ago Slim was worth only US$30 billion, but he earned a cool US$19 billion in one year. Carlos Slim's growth rate is US$2.2 million per hour. All of Slim's holdings put together equal 6.3 percent of Mexico's entire annual economic output.


It's no wonder they call this guy "King Midas." Like the Greek legend of yore, everything he touches turns to gold.


The big break came in 1990, when former President Carlos Salinas de Gortari "privatized" the public telephone monopoly Telmex, by selling it to crony Carlos Slim. So Telmex went from being a government monopoly to a private monopoly, which still controls 94 percent of Mexico's landlines. Slim's cellphone monopoly Telcel controls 78.9 percent of the Mexican market. And Mexico's phone rates are among the highest in the world.


The Mexican mogul has expanded internationally. His cellphone company America Movil is Latin America's biggest provider.


But Carlos Slim is not limited to telecommunications and related industries. This guy sells everything, and it's doubtful that any resident of Mexico can escape putting more money in his already voluminous pockets. Slim has a bank, an airline, department stores, restaurants and music outlets. Slim sells insurance, auto parts, and ceramic tile. The Mexican government pays Slim to construct roads, water treatment plants, petroleum platforms, et cetera.


OK, so Carlos Slim is super-wealthy, and getting richer by the hour. Is that necessarily bad?


No, it's not. Bashing the wealthy is not particularly productive, and envy is not the same as a desire for justice.


The fact that Carlos Slim is a Mexican with US$49 billion could be a real asset for Mexico, if he were creating lots of jobs for the Mexican people.


And that's what's amazing. Despite all Carlos Slim's wealth, political connections and near-monopolies, Mexico's Pinnacle of Plutocracy is not too efficient at creating jobs for his fellow Mexicans. King Midas Slim may be, but not a very prolific generator of employment.


All of Carlos Slim's enterprises combined only employ a quarter of a million [250,000] Mexicans. That's rather pathetic, when you think about it.


Compare that to Wal-Mart de México. Now you can say anything you want about Wal-Mart. But the Mexican subsidiary of Wal-Mart provides 1.7 million jobs to Mexican workers, and that's no small feat.


In contrast, Carlos Slim, the world's third-richest man, can only hire a quarter of a million?


Slim talks the talk. For the past few years he has spoken out constantly to the media, and in various forums, about the need for Mexico to create more jobs, improve education, develop infrastructure, etc. But you'd think with US$49 billion he could do more.


On the eve of U.S. President George W. Bush's visit to Mexico, Carlos Slim was talking again. At a Mexico City press conference, Slim bashed the proposed border fence as "illegal" and "absurd" and lectured the United States on how it should run its own immigration policy. According to Mexico's $49 Billion Dollar Man, the U.S. needs to import more low-skilled workers, presumably so Slim won't have to provide jobs for them.


Of course Carlos Slim is against a fence on the U.S.–Mexico border. That's because, if the United States ever got control of its border and decreased Mexican emigration more people would notice Carlos Slim and the 9 other Mexican billionaires on the Forbes list.


Mexican billionaires, with their crony capitalistic business practices, have failed to do their share in improving the lot of poor Mexicans. So of course Slim bashes the gringos. Meanwhile, the gringo multinational Wal-Mart employs more Mexicans than he does.


What's wrong with this picture?
---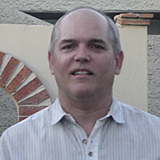 Allan Wall is an American citizen who has been teaching English in Mexico since 1991, and writing articles about various aspects of Mexico and Mexican society for the past decade. Some of these articles are about Mexico's political scene, history and culture, tourism, and Mexican emigration as viewed from south of the border, which you can read on his website at AllanWall.net.

Click HERE for more articles by Allan Wall.
Tell a Friend
•
Site Map
•
Print this Page
•
Email Us
•
Top