Editorials | May 2007
Capitalism: When Workers are Objects

Domenico Maceri - PVNN

After twenty years of working for Circuit City in Roanoke, Virginia, Bobby Young was fired. He was not the only one. Three other workers were fired in Oxnard, California. Their ages were 57, 59, and 66 respectively. The reason for the dismissals had to do with the company's attempts to save money since these were senior employees who were making too much money.


Their "high" salaries were between $15 and $18 dollars an hour. Since the company lost money in the last quarter, officials decided that they would fire a total of 3,400 workers, particularly those at the top of the salary scale who also happen to be their most experienced workers.


But one should not feel "sorry" for them since the company promised they could be rehired after 10 weeks. The catch is that as new employees they would start all over at about 8 dollars an hour without health benefits.


There is no union involved and Circuit City can do whatever it wants. So if the company wants to keep Philip Schooner, their CEO, it can do so. How much did he make last year? Much more than $8 dollars an hour. His total compensation package was nearly $10 million, about 300 times the salary of his highest paid workers.


Circuit City values its employees when the company makes a profit. That's how it was in September of 2006 when Schooner praised the "hard work" of employees which resulted in significant profits. However, in the last six months, competition from Wal-Mart, Target, and Best Buy cut into Circuit City's profits and the company reported losses in December and predicted additional bad economic tidings for the near future.


The solution was to cut expenses and fire workers which will eventually generate savings of $250 million in the next few years.


In bad economic times workers have to fend for themselves. The three fired employees in Oxnard are suing the company because of age discrimination. In California the rise in age bias cases has been significant, increasing about 50% over the last three years. The three workers may have a good case since the California's Fair Employment and Housing Act is stringent when compared to those of other states. A 2002 statute says that salary many not be used as the basis to fire employees and may constitute age discrimination.


Eloise Garcia, one of the three workers suing Circuit City, is 66 years old and was making $15 dollars an hour for a total of $31,000 a year. She had been with Circuit City for 17 years.


If a union had been involved, dismissal of employees would in all likelihood be based on seniority. Workers hired last would be the first ones fired. That would mean employees making the least amount would lose their jobs. In general, these would be the youngest workers who might have a chance of getting similarly-paid jobs elsewhere. However, at age 66 Garcia will have a very hard time finding a job paying $15 dollars an hour and at the same time receiving benefits. At 66 it's virtually impossible to start a new career. One may have a few years left to work before retiring.


But companies apparently care little about that. The only concern for capitalism is the bottom line. Workers become little more than the products on the shelves. They are disposable as the company wishes. That's why unions are important since they temper pure greed. Unfortunately, in the U.S. only 7.4% of workers are unionized. But when unions are present, salaries are typically higher and corporations' hands are somewhat tied. That's why companies always resist any attempts at unionization.


Garcia received the news of her firing directly from her supervisor. Both cried during the meeting. For Garcia it was the loss of her job. For the supervisor it was also for losing a dedicated employee. Or was she also thinking that she could be next?
---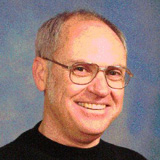 Domenico Maceri, PhD, UC Santa Barbara, teaches foreign languages at Allan Hancock College in Santa Maria, CA. He is the author of a book on Pirandello, one on Spanish grammar, and another on Italian grammar. He has also published a number of articles in newspapers and magazines around the world, some of which have won awards from the National Association of Hispanic Publications.

Click HERE for more articles by Domenico Maceri.
Tell a Friend
•
Site Map
•
Print this Page
•
Email Us
•
Top