Editorials | Issues | August 2007
Tourist Guides - Let the Buyer Beware?

Allan Wall - PVNN





Canopy Tours and Outdoor Adventures are some of the most popular tours in Vallarta. BanderasNews videographer, Laura Gelezunas, shows us how Vallarta Adventures designs these thrilling ecological experiences with your safety in mind. (Click HERE for more Canopy Adventures info).

Mexico is a tourist bonanza, with something for everybody. Mexico possesses a great variety of scenery: beaches, mountains, desert, jungles, lakes and snow-capped volcanoes. Hiking, boating, hunting and fishing, mountain climbing and extreme sports can all be practiced.


Tourists can visit impressive pre-Hispanic ruins, including the world's biggest pyramid (at Cholula, near Puebla) the Sun and Moon Pyramids, The Templo Mayor Museum in Mexico City, Chichen Itza and Coba on the Yucatan Peninsula, among others.


There are numerous archaeological attractions. Visitors to the Yucatan Peninsula can visit Coba, Tulum and Chichen Itza. Cholula (in Puebla state) has the world's biggest pyramid. The Teotihuacan complex near Mexico City is quite impressive.


Visitors to Mexico City can spend time at the world-famous anthropology museum, where artifacts from pre-Hispanic cultures are presented. Downtown one can see the Temploy Mayor museum, in which all the artifacts on exhibit were excavated onsite.


Spanish colonial architecture in Mexico includes many jewels. The Spaniards constructed beautiful cities like Guanajuato, Queretar and Zacatecas. The downtowns of these cities like they did centuries ago, and makes a tourist feel he is walking the streets of old Spain. (And, in the 1985 earthquake, colonial buildings fared better than many 20th-century constructions.)


All over Mexico you can visit interesting museums and colonial churches and take in the local atmosphere. Mexico also has a great variety of regional cultural attractions – legends, seasonal observances, traditional costumes, dance, and, of course, cuisine.


Tourism is a great source of income for Mexico, and hopefully can increase its value. Tourism makes money for the locals – hotels, restaurants, taxi drivers, souvenir salesmen – and of course guides.


The profession of tour guide is a very broad one. It could refer to the official representative of a tourist site, the narrator of an expensive bus tour for foreigners, or he might be a local free-lancer. He might be a boy offering to narrate the legend of the Alley of the Kiss in Guanajuato.


As far as the quality of their work, that too varies greatly. There are some guides who are extremely knowledgeable. I recall a guide in Dolores de Hidalgo who could explain what every sculpture on the front of the church represented.


Then there are those who don't really know what they are talking about, but make it sound as if they do. They can talk a good game, and sometimes fool the tourist.


Francisco Madrid, an official with SECTUR (Secretaría del Turismo,) Mexico's tourist bureaucracy, recently announced that Mexico lacks qualified tourist guides.


According to Madrid, for every 27,000 tourists visiting Mexico (both foreigners and Mexicans) there is only one guide who complies with the rules established by SECTUR. The official contrasts that unfavorably with Catalonia, the northeast part of Spain, with one qualified guide for each 6,000 tourists.


There are "horror stories" about the unqualified, such as the Oaxaca guide who told tourists that Benito Juarez did not die of a heart attack in Mexico City. Instead, he was shot to death in the streets of Mitla, Oaxaca. Another guide in Mexico City told tourists that an altar in the Metropolitan Cathedral is curved because it fell on top of a church bell.


Not only do some guides impart false information but some take their customers to Teotihuacan and sleep in the pickup for two hours while the tourists reconnoiter the large archaeological site. (They might as well have just hired a taxi.)


Some guides arrange for their tourist charges to spend more time at a gift shop than the actual tourist attraction. And that's not surprising, since some guides have special deals with the gift shops, awarding them percentages of the sales.


Francisco Madrid has a plan, to improve the quality of Mexico's tourist guide services, to formalize the profession, as it were. I think that would be very difficult, given the very nature of the business.


Besides, the problems may be exaggerated. I've had hardly any negative experiences with Mexican tour guides. Some of them are aggressive, but, they're just trying to earn money, and the tourist must simply move on and politely say no if he doesn't want to avail himself of the services.


Also, if a tourist does his homework, and studies the places he wants to visit beforehand, he will be much better prepared upon arrival. Then he can appreciate it better, and will be better able to handle an unqualified tourist guide.
---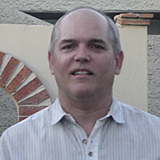 Allan Wall is an American citizen who has been teaching English in Mexico since 1991, and writing articles about various aspects of Mexico and Mexican society for the past decade. Some of these articles are about Mexico's political scene, history and culture, tourism, and Mexican emigration as viewed from south of the border, which you can read on his website at AllanWall.net.

Click HERE for more articles by Allan Wall.
Tell a Friend
•
Site Map
•
Print this Page
•
Email Us
•
Top