Editorials | August 2007
Population Decrease: Solution to Illegal Immigration?

Domenico Maceri - PVNN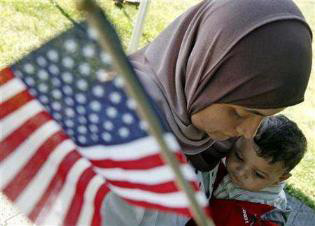 Karima Mezry of Morocco hugging her son Soufiane after taking the oath of citizenship to become an American citizen during a U.S. Citizenship and Immigration Services ceremony in Mount Vernon, Virginia. (Reuters/Jim Young)

In the 1960's my father moved from southern Italy to Switzerland looking for work. Things improved in Italy and now instead of emigration, Italy receives people from other countries looking for work. Italy's economy expanded but its population would be decreasing and only manages to remain stable because of immigration.


Will the same thing happen to Mexico in the near future, solving the immigration "problem" the U.S. faces?


Population changes seem to point that way. Fertility rates in Mexican women decreased from 5.7 children per woman in 1976 to 2.1 in 2006. This figure matches the fertility rate in the U.S. for 2005. That means a zero population growth in both countries. However, the U.S. achieved a zero population growth thanks to immigrant women who made up for the fertility rate of American women of 1.7.


A number of years ago it was predicted that Mexican population would reach 150 million within a few decades. That is not going to happen. Mexico's population will become stable in the not-too-distant future. That means a significant reduction in available arms to do work and look for opportunities north of the border. Competition for jobs in Mexico will therefore decrease and will in all likelihood keep workers at home.


This will reverse the trend of the last twenty years which has seen significant emigration from Mexico to the U.S. Mexicans moved north primarily because their country was not able to provide them with employment opportunities. In part it was due to NAFTA which created competition for agricultural products and made Mexican crops no longer viable since imports became cheaper. It is estimated that 15% of Mexican labor force is in the U.S.


To a significant extent emigration has been beneficial to both countries. Mexico "solved" some of its economic problems by exporting workers and at the same time receiving significant benefits in remittances. Last year more than 20 billion dollars were sent by Mexicans to their relatives living at home.


The benefits to the U.S. have come about because the vast majority of Mexicans in the country tend to be young and accept work Americans stay away from. This is particularly true in agriculture where the vast majority of workers are undocumented. In some states such as Colorado, which passed harsh anti-immigrant laws, workers have left in large numbers and the state has had to pilot a program to use convicts to pick fruits and vegetable.


But labor shortages have been occurring in other states, particularly California, which relies on significant numbers of workers to keep the economy going. Agriculture is especially sensitive since crops must be picked as soon as they ripen otherwise it leads to financial disaster.


As Mexico's population becomes stable and emigration will slow down to a trickle, wages will inevitably rise as the supply of workers diminishes. The gap in wages between Mexico and the U.S. will likewise be reduced and the urge to risk one's life crossing the border for economic improvement will disappear.


Demographic changes will also happen in the U.S. which will require young workers. American baby boomers will retire and the likelihood of labor shortages is realistic. If Mexican immigration dries up, the U.S. could look to other Latin American countries to provide us with guest workers. But the same kind of demographic changes happening in Mexico are also occurring elsewhere.


Globalism may have some negative effects but one significant effect is that women are becoming less likely to have more than one or two children even in very poor countries.


Globalism effects are easily seen in the cheap products made in third world countries ending up in rich ones. Yet there is work that cannot be outsourced. In Italy women from eastern Europe care for aging middle-class Italians.


An American friend of mine is learning Spanish because she thinks it will come in handy in communicating with caregivers in her golden years. Maybe she needs to learn another language?
---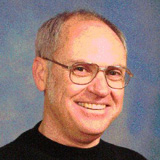 Domenico Maceri, PhD, UC Santa Barbara, teaches foreign languages at Allan Hancock College in Santa Maria, CA. He is the author of a book on Pirandello, one on Spanish grammar, and another on Italian grammar. He has also published a number of articles in newspapers and magazines around the world, some of which have won awards from the National Association of Hispanic Publications.

Click HERE for more articles by Domenico Maceri.
Tell a Friend
•
Site Map
•
Print this Page
•
Email Us
•
Top