Travel & Outdoors | January 2008
Travel Insurance: Risk vs Reward

Jim Morrison - PVNN

I'm personally not a big advocate of insurance in general. I hate paying for it, and I'm probably woefully under-insured by industry standards. Somewhere in my genetic code, there is a gene that is deeply offended by the notion of paying money to protect yourself against a bunch of "what-if's." Most of the time, I'd just rather take my chances.


So it may strike some folks as hypocritical that I actually recommend that people traveling to Puerto Vallarta buy travel insurance, the more expensive the trip, the more sense trip insurance makes.


For me, it's all about risk vs reward. If you make the calculation based strictly on numbers alone, it's pretty much a tossup, and in cases like that, I'd probably just skip it. A few hundred dollars to protect me from losing a few thousand? Probably not.


Here's what makes travel insurance different in my view:


Your risk is elevated.
In the tourism field, things don't always go as planned. It happens more often than any of us would like to admit, and it happens more often in Mexico than in the States. Most policies cover lost baggage, trip delays as well as cancellations, medical expenses, and other things you might not necessarily think of.


The disappointment factor.
If your trip is cancelled because of a health problem, hurricane, or the villa you'd planned to stay in slid down the mountain during a summer rainstorm, maybe you could deal with it, but what about the people traveling with you? Trip insurance covers your costs, and might mean the difference between cancelling and postponing your trip.


The stress factor.
You come to Vallarta so you can stop worrying for awhile. For a reasonably small surcharge, you can remove the specter of worry from the entire trip. The peace of mind that comes with that is tough to put a price on.


You save your time and money all year long to spend them in Vallarta, why leave anything to chance?


Travel insurance plans abound and like all insurance, coverage varies quite a bit.


The first question to ask yourself is: Where will you be going and what do you plan to do? What risks are you likely to encounter?


What are you already covered for? Some credit cards and homeowner's policies also cover you when traveling. What does your health insurance policy cover while you're out of the country? You can get policies to cover you for just about every eventuality: trip cancellation or delay, loss of luggage, medical/dental, legal expenses, personal liability, robbery, etc. What about pre-existing or chronic conditions? Many policies specifically exclude pregnancy.


If your trip is going to include any kind of high risk activity, make sure you tell the insurer about it. It may raise your premium, but if you are unlucky enough to get hurt while engaging in that sort of thing, you might not be covered under some policies.


We recommend travel insurance to all vacationers in Puerto Vallarta. We think it's so important that we offer free quotes to anyone - not just our guests. Understanding your risk and knowing the costs makes the decision of whether or not to purchase a travel insurance policy as easy as a walk on the beach.
---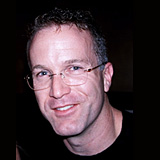 Casas del Mar is a property services firm that manages, rents, and inspects homes all over the Banderas Bay area. Their philosophy is simple: "Listen to your customers, and don't quit until they are happy. Ever." You can send them your questions at info(at)CasasDelMarPV.com. They are your Puerto Vallarta real estate resource.

Click HERE for more articles by Jim Morrison.
Tell a Friend
•
Site Map
•
Print this Page
•
Email Us
•
Top