Editorials | Issues | February 2008
What is PEMEX, and Where is it Going?

Allan Wall - PVNN
Hopefully, this year will see some kind of substantive reform that can reform PEMEX, for the good of Mexico and its economic development.
PEMEX (Petróleos Mexicanos) is Mexico's state oil monopoly. PEMEX is protected from competition in Mexico, where it enjoys a legal monopoly on the exploration, processing and sale of petroleum. Its privileged status in national mythology affords it a certain immunity from criticism.


Nevertheless, PEMEX is in deep trouble. It's heavily-indebted and unable to provide the capital necessary to locate and exploit new oil deposits. The Canterell Field, Mexico's biggest, peaked in 2004, and according to President Calderon, Mexico only has proven reserves for another 9 years. There's a lot more oil out there, but PEMEX lacks the funds and expertise to get it.


This wasn't the future envisioned by President Lazaro Cardenas, who expelled the foreign oil companies and founded PEMEX in 1938, to give Mexico's oil to "the people." (March 18th, the date of the Expropriación Petrolera (Petroleum Expropriation) is commemorated annually.)


The Mexican Constitution (Article 27) guarantees PEMEX's privileged position, a monopoly over the oil industry, from exploration to the sale of gasoline at the pump.


PEMEX service stations, with their familiar green signs, dispense gasoline nationwide to the captive Mexican consumer. Sometimes the fuel is watered down, but hey, it belongs "to the nation"!


Even Cuba allows foreign companies to exploit offshore oil. PEMEX does subcontract out some work to private (even foreign) companies, but that isn't solving its under capitalization problem.


The principal contradiction for PEMEX is having to function as both an oil company and a government bureaucracy.


PEMEX is utilized as a golden goose by the government, which siphons off most of its profits to the general budget. This takes away funds that could be used for oil exploration, exploitation and processing. Only about 20% of Mexico's territory has been properly surveyed for petroleum deposits.


Then there is the acute lack of refineries. The United States has 149 operable oil refineries. Mexico, with about a third of U.S. production, has only 6!


PEMEX is prohibited from partnering with foreign companies within Mexico, but not abroad. So Mexican crude is shipped to Houston, Texas, where it is refined (in partnership with Shell) and then re-imported to Mexico. Is that bizarre, or what?


And since its vast natural gas fields can't be properly exploited, Mexico is a net importer of natural gas from the U.S.


Ironically, socialized petroleum makes Mexico more dependent - not less - on the United States. Mexican pundit Sergio Sarmiento is not a big fan of Mexico's oil monopoly, which he describes thusly "...PEMEX... supposedly property of all Mexicans... has only served to benefit the government, the political elite and the petroleum union."


Nevertheless, reforming PEMEX is very difficult.


Article 27 of the constitution proclaims that all Mexican natural resources are the property of the nation (which, in the real world, means the property of the government!)


However, the Article makes a distinction between petroleum and mineral resources such as silver (of which Mexico is the world's #1 producer), gold, lead, zinc, iron, etc.


Foreign investment is permitted in the mining industry, in fact, foreign companies are actually able to buy and sell concessions to mining operations. But not in petroleum.


It's easy to change the Mexican constitution, though, if the political will exists. It's been amended almost 500 times since 1917. As the recent electoral reform indicates, the constitution can be changed rather quickly if all the party bosses are on the same sheet of music.


The real barrier is psychological, not constitutional. Mexican politicians have been raised on the rhetoric of oil as property of the nation. Just mentioning privatization or even private investment elicits hysteria. Witness for example, the rhetoric of 2006's losing presidential candidate Lopez Obrador, who isn't sharing concrete proposals to help PEMEX, but would gladly scuttle any sort of reform that would save it.


Nevertheless, it's become obvious that something must be done, and the Calderon administration is working to achieve some sort of reform. A full-fledged privatization is not in the works, and there's practically no demand for it. But if Mexico wants its government to maintain control over its oil industry while simultaneously allowing more foreign investment, there ought to be a way to do that, as other countries have.


Hopefully, this year will see some kind of substantive reform that can reform PEMEX, for the good of Mexico and its economic development. Otherwise the company is headed down the tubes.
---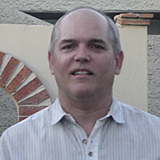 Allan Wall is an American citizen who has been teaching English in Mexico since 1991, and writing articles about various aspects of Mexico and Mexican society for the past decade. Some of these articles are about Mexico's political scene, history and culture, tourism, and Mexican emigration as viewed from south of the border, which you can read on his website at AllanWall.net.

Click HERE for more articles by Allan Wall.
Tell a Friend
•
Site Map
•
Print this Page
•
Email Us
•
Top