Editorials | Issues | June 2008
Ex-Rivals' Merge to 'Megacartel' Intensifies Brutality in Mexico

Alfredo Corchado & Laurence Iliff - The Dallas Morning News
go to original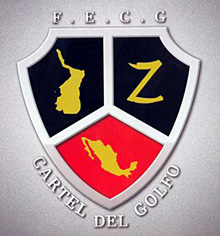 Los Zetas were originally ex-Army special forces trained in locating and apprehending drug cartel members.

Mexico City – Until recently, the map showing control of key drug cartel hot spots in Mexico was something like the red states and the blue states in the U.S. Now, everything is up for grabs as three powerful wings of once rival trafficking groups fuse into a "megacartel," unleashing an unprecedented blood bath, according to U.S. officials and analysts.


Hit men for the paramilitary Zetas based along the Mexico-Texas border appear to have cut a deal with both the Beltrán Leyva family in the northern state of Sinaloa and Vicente Carrillo Fuentes in Ciudad Juárez to work as paid mercenaries.


Underscoring the Zetas' role is their trademark brutality in an ongoing war that's claimed more than 1,600 lives so far this year, including more than 450 in Ciudad Juárez, across the border from El Paso. Overall, the killings are up nearly 30 percent over a year ago.


Worse yet for the government of President Felipe Calderón, the megacartel is targeting the federal police, which the traffickers accuse of protecting Sinaloa cartel leader Joaquín "El Chapo" Guzmán and other federation leaders.


Mexican officials say that is false propaganda, and Mr. Calderón recently said the reorganization of the narco alliances is a result of government success in disrupting their operations.


"The Mexican government has made key strikes against the financial and operational structure of various of them [traffickers] and this is forcing a recomposition of them and a confrontation not just against public forces but particularly, in a very, very intense way, among the cartels," Mr. Calderón said in a speech last month.


A senior U.S. anti-narcotics official said that the repositioning of cartels, ensuing violence, rising drug prices and signs of instability are indicators that Mr. Calderón's counterdrug strategy is working.


"As they splinter, they're not working in a very orchestrated manner as they normally would," said the senior U.S. official. "There are bumps on the road."


But analysts say that the recent killing of a 12-year-old girl in downtown Juárez is evidence that the violence is widening and will increasingly include civilians.


Alexia Belem Moreno was killed the evening of June 9 after she and two other girls – being used as human shields – were forced into an SUV driven by two unidentified men pursued by gunmen.


"It is a kind of self-deceiving logic to argue that more deaths equals winning the war against terrorists or cartels when there are plenty of people ready to replace the dead," countered Howard Campbell, an anthropologist and author on drug trafficking at the University of Texas at El Paso. "Operation Condor in the 1970s destabilized the cartels for a while, but they simply regrouped and became stronger."


'The federation'


The Beltrán Leyva and Carrillo Fuentes families once formed part of an alliance known as "the federation" and modeled after the Sicilian mafia. Family bonds, either through blood or matrimony, provided the glue that cemented their drug business ties and loyalties. The group was made up of old smuggling families from Culiacán, the capital of Sinaloa, dating to the 1940s.


Now "you have the so-called 'New Kids on the Block,' the Rambos of the Mexican cartel and that would be the Zetas, working together with old veterans like the Beltrán Leyvas and Carrillo Fuentes," said Phil Jordan, a former Drug Enforcement Administration regional director who spent most of his career trying to dismantle "the federation" and the Carrillo Fuentes organization. "The result is a killing machine that will employ everything from decapitations to destroying old taboos, like taking out family members, mothers, sisters, daughters."


As they turn on their former partners in an offensive to secure drug routes, the megacartel leaders are terrorizing entire towns via threats made over the Internet and carrying out a new wave of grisly beheadings. They leave messages behind, either to their nemesis, or the public in general, part of a propaganda campaign aimed at instilling fear, U.S. and Mexican officials say.


Already, two U.S. intelligence officials say, the megacartel appears to have the upper hand over members of the federation, who include Juan José "El Azul" Esparragoza, Ismael "El Mayo" Zambada García, Ignacio Coronel Villarreal and Mr. Guzmán.


"Chapo and his people are in real trouble," said one U.S. intelligence official. "He's overwhelmed, along with his allies."


Tangled families


Things have become very personal among the two Sinaloa-based families, some of whom are distant relatives and others of whom have intermarried, according to the testimony of a protected witness quoted in the Mexican press.


• In January, police arrested Alfredo Beltrán Leyva, "El Mochomo," one of three brothers in the family. He was taken into custody in a safe house in Culiacán. According to news reports, the eldest Beltrán Leyva – Arturo – blamed his former partner, Mr. Guzmán, with giving police information that led to the arrest.


• Both sides have left messages, sometimes next to severed heads, threatening each other and police that protect one group or the other. The messages have been left in Culiacán, and in the northern states of Durango and Chihuahua.


• And in May, Mr. Guzmán's son, Edgar, was gunned down in the parking lot of a shopping mall, also in Culiacán. Police attribute the attack, which included the use of a bazooka, to the dispute between the Guzmán and Beltrán families.


"They are in disarray," said Michele Leonhart, acting DEA administrator. "If you go back to beginning of the year, I have a map which puts who is in charge of what area and who is in charge of which cartel. I have to scratch that off because there is so much jockeying back and forth for power."


For instance, Ms. Leonhart added, "We understand that there are stockpiles of cocaine in Colombia that they are afraid to send to Mexico because they have taken so many losses. And that's real impact."

acorchado(at)dallasnews.com; liliff(at)dallasnews.com
Tell a Friend
•
Site Map
•
Print this Page
•
Email Us
•
Top