Editorials | Opinions | July 2008
Mexican Drug Cartels and the Halls of Higher Learning

Allan Wall - PVNN
Not that it´s on the agenda this election year, but we Americans might reconsider our own drug policy.
Mexico has a very extensive university system, in the hopes that higher education will contribute to the economic growth of the country.


A recent report indicated that Mexico's narco industry is also taking advantage of Mexican universities. One university in particular, the UAS, the Universidad Autónoma de Sinaloa, (Autonomous University of Sinaloa,) is especially connected to narco chiefs and their children (called narcojuniors.) This is not surprising, as the western state of Sinaloa is the heartland of the Mexican drug culture.


A number of cartel bigwigs studied at the UAS. And they studied things like Finance, Accounting, Law, Administration. Which, when you think about it, is appropriate for a modern drug cartel manager.


For example, Edgar Guzman, son of Sinaloa cartel chief "el Chapo" Guzman, studied Business Administration at the UAS. Some classes he took were Computer Science, Commercial Law, Accounting, and Business English (I've taught that class, at another university). According to UAS records, Guzman never got into trouble there either.


But at the age of 22, Edgar's life was caught short as he was slain by enemies of his father. In the dog eat dog cartel world, life is cheap.


And the killings are increasing, as the statistics of the past three years make clear.


At the end of June in 2005 there had been 677 narco murders thus far that year. In 2006, there had been 1,003, and in 2007 there had been 1,410. By the end of June 2008 there had been 1,935 killings thus far in calendar year 2008.


By July 3rd, there had been 1,996 narco executions. In the early morning of July 4th, with 5 killings in Sinaloa and Aguascalientes, the tally passed the 2,000 mark.


In the first four days of July there had been 66 killings.


Could one describe the Mexican cartel killings as a form of terrorism ? Definitely, and in the literal sense of the word. Cartel hitmen mean not only to rub out their targets, but to terrorize others, including would-be snitches or adversaries.


This explains the use of decapitation, arranging human heads in pyramids alongside the road, and dropping heads onto a dance floor.


Another method is to place a victim in a 55 gallon drum, pour flammable liquids on him and set him afire.


Even the gruesome custom called "necklacing" in South Africa - in which the victim dies with a burning tire around his body - has been used here.


Unlike Osama bin Laden, however, Mexican narco-terrorists aren't driven by their religion, but by the thirst for power and money.


It's also a political problem, because drug money is getting into the coffers of politicians. Mexican narcos aren't interested in promoting a political ideology, either of the right or the left. All they want is to influence politicians to do their will, to keep their smuggling routes open.


One can also look at the cartels as businesses, which is why prominent cartel chiefs have studied college level business. The cartels have some similarities to multinational corporations. Such concepts as production and distribution, wholesale and retail are part of the cartel business. Just as in the business world, the cartels compete (though quite violently) with their business rivals.


Like other businesses, cartels deal with the government, in their case by bribery and violence. Drug cartels are active in various countries and are branching out throughout the Western Hemisphere and even across the Atlantic.


And of course, the cartels deal with supply and demand.


A report issued on June 30th pointed out that Americans are the planet's top consumers of marijuana and cocaine (New Zealand came in #2.) The study also found that "countries with more stringent policies toward illegal drug use [such as the U.S.] did not have lower levels of drug use than countries with more liberal policies." On the other hand, the Netherlands, with more liberal drug laws, has a lower rate of marijuana and cocaine use.


Not that it´s on the agenda this election year, but we Americans might reconsider our own drug policy. We either have to convince people not to use drugs, or consider some form of legalization. It's not a perfect solution, but it might be better than our current approach. At least it might take the big money out of the equation.


Meanwhile, the killings continue...
---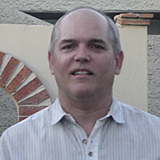 Allan Wall is an American citizen who has been teaching English in Mexico since 1991, and writing articles about various aspects of Mexico and Mexican society for the past decade. Some of these articles are about Mexico's political scene, history and culture, tourism, and Mexican emigration as viewed from south of the border, which you can read on his website at AllanWall.net.

Click HERE for more articles by Allan Wall.
Tell a Friend
•
Site Map
•
Print this Page
•
Email Us
•
Top