Editorials | August 2008
Searching for Paradigms and Parallels in Mexico's Cartel War

Allan Wall - PVNN
It is terrorism. But unlike the terrorism of Osama bin Laden and others, Mexican narco-terrorists aren't inspired by their religion, but the thirst for power and money.
There's more bad news here in Mexico, as the casualties in the drug cartel wars continue to mount. According to a July 18th calculation by the Reforma newspaper, as of July 18th, the narco-related body count had surpassed 2,300.


Again and again, gruesome and grisly killings are reported in the news. On July 31st, six family members, including a 7-year old girl, were found shot dead in a house in Jalisco state.


Usually, only people involved with, or fighting against, a drug cartel are killed. But lately there have been killings of family members and even bystanders, expanding the sphere of violence.


Analysts struggle to describe Mexico's cartel war. To what paradigm(s) does it belong, and what historical analogies apply?


The problem of drug cartels in Mexican society is definitely a criminal problem, a struggle with organized crime, complicated by corruption within Mexican police forces. On the other hand, since the Mexican military is involved, it can also be analyzed as a series of military operations. Some have gone so far as to call it a civil war. To be sure, it does share some aspects of a civil war, but in some ways it's even more complicated.


Violent actions of Mexican drug cartels can also be seen as a form of terrorism


Cartel hit men mean not only to rub out their targets, but to terrorize others, including would-be snitches or adversaries. That's why they've cut off people's heads, arranged human heads in pyramids, and dropped heads onto a dance floor. They've put victims in 55 gallon drums, poured flammable liquids on them and set them ablaze. They have stuffed victims into tires and set them afire.


It is terrorism. But unlike the terrorism of Osama bin Laden and others, Mexican narco-terrorists aren't inspired by their religion, but the thirst for power and money.


It's also a political problem, because drug money is getting into politics. But Mexican narcos aren't interested in promoting a political ideology, either of the right or the left. What they want to do is influence politicians to do their will.


The Mexican narco situation is often compared to the situation in Columbia, and we hear about the Colombianization of Mexico. There definitely are a number of similarities, but differences also. In Colombia, narcotraffickers have been connected to FARC (Fuerzas Armadas Revolucionarias de Colombia), a guerrilla group which has literally controlled a substantial portion of the country's territory, even maintaining its own checkpoints to control entrances and exits.


Another historical parallel is the Sicilian Mafia, a powerful organization that security forces struggled to contain. A recent article in the New York Times makes a case that the U.S. and Mexico can defeat the drug cartels like the U.S. and Italy defeated the Mafia. There may be lessons to be learned from that example, though once again, it's not a perfect fit either. For one thing, Mafia organizations were more stable than Mexico narco cartels.


Even a business paradigm can be useful. Cartels function like multinational corporations, importing, exporting, supplying customers, and competing with rivals.


Like corporations, they have to deal with governments, which they do by bribery and violence. The cartels are active in various countries and are branching out throughout the Western Hemisphere and even across the Atlantic.


Like corporations, Mexican drug cartels are serving their customers.


The U.S., despite its strict drug laws and decades-long war on drugs, has failed to cut demand. So American drug addicts are funding Mexican drug cartels. Maybe it's time that our own leaders look the problem squarely in the eye, and ask if drug prohibition is really the right strategy after all?


The issue recalls another historical parallel - the American prohibition of alcohol from 1920-1933. During alcohol prohibition there were powerful gangsters, such as Al Capone and Bugs Moran, who distributed the prohibited substances, and fought with each other and with the U.S. government.


The argument for legalization is that at least it would take the big money out of the drug trade, and drug addicts could be treated as patients and not as criminals.


Legalization is not a perfect solution. The real solution is that people don't abuse drugs. But whether you have prohibition, legalization, or something in between, it's likely that there will always be drug abusers. The trick is to stop these addicts from dragging down the rest of our societies with them.
---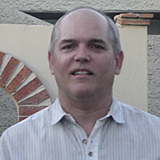 Allan Wall is an American citizen who has been teaching English in Mexico since 1991, and writing articles about various aspects of Mexico and Mexican society for the past decade. Some of these articles are about Mexico's political scene, history and culture, tourism, and Mexican emigration as viewed from south of the border, which you can read on his website at AllanWall.net.

Click HERE for more articles by Allan Wall.
Tell a Friend
•
Site Map
•
Print this Page
•
Email Us
•
Top