Editorials | Issues | October 2008
Will Calderon's Drug Decriminalization Proposal Improve the Situation in Mexico?

Allan Wall - PVNN
Whatever Mexico does or doesn't do, a thorough re-evaluation of U.S. drug policy is certainly in order.
The carnage in Mexico's drug war continues, with over 3,300 dead thus far in 2008.


The border city of Tijuana has been particularly hard hit as of late. There, the Tijuana cartel is battling a breakaway faction now being supported by the Sinaloa Cartel. In less than one week, from September 29th to October 4th, there were 43 cartel-related killings there.


In the midst of it all, President Felipe Calderon has proposed the decriminalization of drugs (in small amounts,) in order to separate the problem of drug addiction from that of drug dealing.


The question of drug legalization or decriminalization has been proposed before in Mexico.


Just recently, Genaro Garcia, Mexican Secretary of Public Safety, stated in a congressional appearance that the legalization question "must be the subject of a permanent assessment" and that the Mexican Congress should be the forum for such a debate.


The aforementioned proposal, which Calderon sent to the Mexican Senate on October 2nd, would eliminate the penalties for possession of small amounts of various narcotics.


So how would the law define small amounts? In the case of cocaine, possession of any quantity up to half a gram would not be prosecuted. Nor would those who possess up to 50 milligrams of heroin, 40 milligrams of methamphetamine, 2 grams of marijuana or opium, or 0.015 milligrams of LSD. For methamphetamines, it depends on the delivery system: 40 milligrams in powder, grains or crystal, or 200 milligrams in tablets or capsules.


In addition, Mexican states would be granted the authority to process drug dealers locally and not federally.


The goal here is to focus more attention on narcotics dealers and smugglers.


Mexico-watchers may sense something familiar about this proposal. That's because the same thing was proposed under the previous administration of Vicente Fox. In 2004 Fox proposed such a decriminalization, which was approved by the Mexican Congress. But, in 2006, Fox himself vetoed most of it.


For one thing, Fox felt that the permissible levels of the various drugs set by the Congress was too high. The biggest reason though was probably the opposition from the U.S. government. It was feared the law might encourage "drug tourism" from the north of the border and generally encourage the drug trade.


Now one might reasonably ask, "Why are Mexican drug laws the business of the U.S. government?" just as we might also ask "Why is U.S. immigration law the business of the Mexican government?". But in this day and age, the politics of the two nations have become, to an extent, intertwined. So this was to have been expected.


And now, under Calderon, the proposal has been made again.


Such a law wouldn't be a total change of strategy. Mexican judges already have the authority to forego judicial punishments against a drug user if it is deemed that said drug user is (1) drug-dependent, and (2) the drugs in his possession are only for personal use, that he's not a dealer.


The proposed law would take that concept further by spelling out the exact quantities of drugs such an individual would not be prosecuted for. Also, such a drug user would not be charged if he chose to undergo a drug rehabilitation program.


A full drug legalization this is not. The goal is to focus more attention on dealers and less on users, and to separate dealers from drug addicts.


Certainly, most of the drugs passing through Mexico are U.S.-bound. That's why there is so much violence in Mexican border towns such as Tijuana and Ciudad Juarez. The cartels are fighting on the border over who gets to move the merchandise northward.


Nevertheless, as Barney Thompson reported in a recent Mexidata.info article, Mexico itself has been experiencing an increase in narcotics consumption. That means the Mexican drug market is also a growing part of the equation.


Just as in 2004, this proposal is likely to elicit criticism in the U.S.


In fact, it may be partially intended as a message to the United States. According to Georgetown University Mexico watcher John Bailey, "If it stands, it might become a precedent. The Mexicans may be using this initiative to call attention to the U.S. commitment [or lack thereof] to reduce drug use."


Whatever Mexico does or doesn't do, a thorough re-evaluation of U.S. drug policy is certainly in order. Not that it's likely to occur in an election year!
---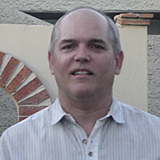 Allan Wall is an American citizen who has been teaching English in Mexico since 1991, and writing articles about various aspects of Mexico and Mexican society for the past decade. Some of these articles are about Mexico's political scene, history and culture, tourism, and Mexican emigration as viewed from south of the border, which you can read on his website at AllanWall.net.

Click HERE for more articles by Allan Wall.
Tell a Friend
•
Site Map
•
Print this Page
•
Email Us
•
Top