Editorials | Opinions | December 2008
Calderon After Two Years and the Mexican Auto Industry

Allan Wall - PVNN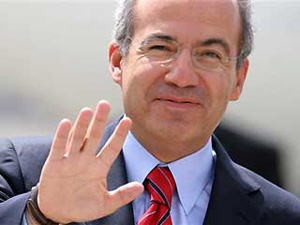 It's been an eventful two years for President Felipe Calderon - and for Mexico.
On December 1st, 2008, Felipe Calderon completed his second year as president of Mexico, having taken office on December 1st of 2006.


It's been an eventful two years for Calderon and for Mexico. Despite the odds against him, the Mexican president has racked up a few accomplishments.


Under Calderon, reforms have been legislated in the areas of pension, taxes, justice and energy. Most of these reforms were rather modest, but in the current Mexican political climate, their passage took some doing. Furthermore, Calderon has shown effective leadership skills and an ability to keep his administration focused on a few major issues.


Nevertheless, President Calderon faces great challenges in the next four years. The struggle with the Mexican narco-cartels is raging hotter than ever and the U.S. financial crisis threatens Mexico's economy. Calderon's own administration has been harmed by the accidental death of the Interior Secretary Juan Camilo Mourino, killed in an airplane accident, coincidentally, on U.S. Election Day. Calderon later named Fernando Gomez Mont as Mourin's replacement.


Mexico's mid-term congressional elections are scheduled for the summer of 2009. How will the three major political parties, the PAN (National Action Party), the PRI (Institutional Revolutionary Party) and the PRD (Party of the Democratic Revolution) fare, how will they divide up Congress, and how will this affect the second half of Calderon's six-year term?


As in every country with elections, the perceived success or failure of the executive branch can be expected to affect the political fortunes of the party that holds it. In other words, the electoral fortunes of National Action Party are closely tied to Calderon's approval ratings come next summer


Of course, many of the problems which beset Calderon are to a certain extent, out of his hands. A prime example is the international financial crisis.


It's oft been said that "When Uncle Sam sneezes, Mexico catches a cold." Mexico's economy has become closely tied to that of the U.S. For one thing, 80% of Mexico's exports go to its northern neighbor. It's obvious that U.S. financial problems are affecting Mexico.


Mexico's Central Bank predicts that Mexico's growth rate in 2009 may be as low as 0.5 percent. Merrill Lynch, the biggest U.S. investment bank, has predicted that Mexico will enter into recession in 2009, forecasting a growth rate of 0.4 percent (The Latin American regional average is predicted to be 2.1 percent.)


Of particular interest now is the plight of Detroit's Big Three auto makers - Ford, General Motors and Chrysler. Since Detroit is in trouble, so is Mexico.


Mexico has, after all, become a major auto manufacturer. The industry accounts for about 20% of all Mexican exports. It employs over half a million workers, who enjoy some of the country's best-paid jobs in the manufacturing sector.


But the cars manufactured in Mexico produced by foreign companies. Besides the Detroit Big Three (Ford, GM and Chrysler), which among them have about a dozen Mexican factories, there are plants operated by Volkswagen, Honda, Toyota and Nissan.


Several years back, my wife and I bought (on credit) a brand new Mexican-made Nissan Sentra in Mexico, a very good car by the way.


Soon after getting it, we drove it to the United States for Christmas vacation. While there we stopped in a Nissan dealer to check on something. One of the employees there did a double take when he saw our car. That model hadn't been exported to the U.S. yet and he'd never seen one.


All the foreign auto investment in Mexico is both an advantage and a disadvantage. It's great because of all the investment money flowing in, but the downside is that problems in other countries can adversely impact Mexico's economy as well.


A GM factory in Silao, Mexico has already had to quit producing Suburbans and has had to lay off workers. Needless to say, in Silao they are watching with interest the Washington bail out negotiations for U.S. auto makers.


Bear in mind too that if a car factory in Mexico is shut down, not only does it affect the workers in that plant, but those workers are also consumers in the local economy. And the factory has its suppliers which could lose business. And so on.


That means that policies enacted in the White House and on Capitol Hill have a big effect far away from Washington, D.C., and not only in Mexico.
---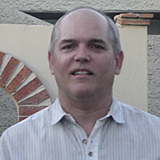 Allan Wall is an American citizen who has been teaching English in Mexico since 1991, and writing articles about various aspects of Mexico and Mexican society for the past decade. Some of these articles are about Mexico's political scene, history and culture, tourism, and Mexican emigration as viewed from south of the border, which you can read on his website at AllanWall.net.

Click HERE for more articles by Allan Wall.
Tell a Friend
•
Site Map
•
Print this Page
•
Email Us
•
Top