Travel & Outdoors | November 2009
10 Top Drinking Vacations

Ryan McKee - AskMen.com
go to original
November 15, 2009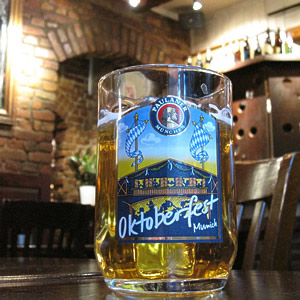 (Bernt Rostad/Flickr)
This is not a list of "party destinations." This is not a list for the uneducated drinker who doesn't care which bourbon is being poured or which red wine is the house. And this is not a list where the traveler's only goal is to get hammered, grind ass on the dance floor and wake up to someone they don't recognize. There is nothing wrong with those vacations, but this list won't help you with that.


This is a list of locations where lovers of beer, wine and spirits can truly enjoy the finer aspects of their drinks. While partying breaks out at times, the destinations we chose to focus on are places where their drinks are also their culture, where it's OK to geek-out over the hints of grass and punches of hops. These places are for foodies who prefer drinks (we will dub them drinkies). They are drinking vacations.


No.10 - Mendoza, Argentina


When it comes to South American wine, Chile frequently steals the spotlight. However, Argentina is the world's fifth-largest wine producer and is famous for its wines made with the Malbec grape. The heart and soul of the country's wine production is Mendoza, a historic province that's also known for adventure sports and skiing in the winter. While it's perhaps the best-developed wine destination on the continent, it isn't crowded with ignorant tourists, and the laid-back Latin charm makes visitors want to drink wine all day. Since only 6% of its production is exported, you can try a new wine each glass.


No.9 - Vodka Tours in Krakow, Poland


While vodka lovers usually think Russia, given the country's corrupt and crime-ridden reputation in recent years, it's not the best place to lose your wits in a Stolichnaya bottle. However, Poland is the little vodka engine that could. In fact, the alcohol may even have been invented there (historians believe there or Russia). Krakow is one of the oldest Polish cities and features multiple vodka distillery tours and tastings around the city. Known for unique vodka blends produced since the 16th century, you'll try Zubrowka (a bison grass blend), Goldwasser (the great-great grandfather of Goldschlager), and Krupnik (a honey vodka).


No.8 - The Tequila Trail in Jalisco, Mexico


Unfortunately, too many body shots of cheap tequila in college ruin this wonderful alcohol for many people. Whether you fall into that group or love the blue agave juice, this trip is a blast. Beginners will learn what true tequila is made in Jalisco, the area that produces more than 90% of the world's tequila. The big distilleries, Jose Cuervo, Sauza, Cazadores, Tezon, and Herradura, are all located in the fields of blue agave. There are more types of tequila than you ever knew of, guaranteed. Try the almond-flavored Almendrado - you'll never forget it.


No.7 - The Spirit of Speyside Whisky Festival, Scotland


With more distilleries than anywhere else in Scotland, Speyside is renowned for producing the highest quality single malt Scotches: Macallan, Aberlour, The Balvenie, Cragganmore, Glen Grant, Glen Moray, Glenlivet, Glenfiddich (well, all the great "Glens" really). The festival is a perfect way to begin your Scotch adventure. Over a four-day weekend (in April/May), you'll learn all of the great regional whiskys over plates of rich meat dishes. Afterward, rent a car and make pilgrimages to each of the best distilleries and drink these single malts in the small local pubs where they were originally invented.


No.6 - Ban des Vendanges de Saint-Emilion, France


Boasting 6,000 wineries and 4,000 different wines, the Cotes du Rhone wine region is astounding and a wine enthusiast's paradise. Vino is rooted deep in their culture as they have been producing full-bodied, masculine reds since the Middle Ages. There is no better time of year to discover this area than the third Sunday in September, which marks the beginning of the grape-picking season. Ban des Vendanges de Saint-Emilion begins with a jury announcing the start from the top of the 13th-century King's Tower in Saint-Emilion, then a parade moves through town toward the wine tastings.


No.5 - The Kentucky Bourbon Festival


Any time of year, Bardstown and The Kentucky Bourbon Trail is a hot destination for any spirits enthusiast. All major bourbon producers have distilleries within about an hour drive of the small town: Jim Beam, Maker's Mark, Heaven Hill, Four Roses, Wild Turkey, Woodford Reserve, Buffalo Trace, and 1792 Ridgemont Reserve. The five-day festival every September celebrates bourbon with plenty of tastings, history and drinking tales. Imbibe like an old West settler at the Old Talbott Tavern, which is the oldest Western stagecoach stop in America.


No.4 - Martinique Carnival, French West Indies


For lovers of rum or Hemingway wannabes, this is the only trip to consider. While Carnival in Rio is annoying for true booze aficionados, Martinique's celebration before Ash Wednesday is still wild, but not obnoxious. Famous high-life connoisseur Truman Capote loved the event. The small island has seven distilleries that produce 20 varieties of rum or "rhum," making it the hub of Caribbean rum production. The Depaz distillery, which has been there since 1651, uses fresh blue sugar cane. It's so good you'll drink it straight while gawking at sexy island women parading through the streets, wearing almost nothing. If you get tired of the craze, give yourself a rest with a tour at the St. James distillery, which contains the well-stocked Martinique Rum Museum.


No.3 - The Great American Beer Festival


This Denver festival attracts hundreds of breweries, big and small, from around the country to compete in the ultimate American beer SmackDown. Colorado is already the best beer-producing state to visit, even without the brilliant festival. It's packed with breweries ranging from the huge corporate Coors to award-winning small breweries like Dry Dock and Fat Tire to eccentric niche brews like Ska Brewing Company. Plan a full week in September to visit the festival, and then visit the state's hundreds of brewpubs and breweries.


No.2 - Road Trip through California Wine Country


Drinking and driving is frowned upon, which is why you'll need to plan out plenty of time for this ultimate road trip. Start in Santa Barbara County for a Sideways-like adventure with Kalyra, Babcock and many more wines. Go in April and hit up the Vintner's Festival, which attracts hundreds of wine geeks from all over the country and brings all the wine producers to one place. Stay a couple of nights in a windmill hotel in the Danish-themed town Solvang, then drive north where hundreds of wineries mark the Napa Valley and Sonoma countryside. Hope you saved some money, because it's pricey up there.


No.1 - Oktoberfest


The traditions of this 16-day festival held each year in Munich, Germany are often copied but never rivaled. Strong German beers flow and six million people from all over the world attend. While it seems like it could get to be a bit much to be at an annoying drunk-fest like Mardi Gras or Carnival, Germans aren't amateur drinkers like people who show up to those festivals. They understand drunken camaraderie and will invite strangers to share their huge wooden beer-hall tables. And while other festivals are mostly about sex, Oktoberfest is all about beer, polka and sausage - however, sometimes sex is incidental.

Resources:


www.fodors.com • www.tastings.com • www.krakow-tours.com • www.khulsey.com • www.mexicolesstraveled.com • www.spiritofspeyside.com • www.scotchwhisky.net • www.reuters.com • www.martinique.org • www.greatamericanbeerfestival.com • www.sbcountywines.com • www.winezone.com
Tell a Friend
•
Site Map
•
Print this Page
•
Email Us
•
Top