Travel & Outdoors
New B&B Villa Opens North of Puerto Vallarta, Mexico

Patrick Harrison - P. Gringo Marketing & PR
January 11, 2010
El Panorama de la Peņita is located at Oceanico Atlantico 82 esquina de la Cristobal Colon in La Peņita de Jaltemba, Nayarit. For more information, call 1-888-246-1369 or visit ElPanoramaHotel.com.
La Peņita, Mexico - After 25 years in retail, Paul Leger, a francophone from St. Antoine, New Brunswick, Canada and former Home Hardware Store co-owner, along with partner Tom Hopper from Moncton, New Brunswick, Canada, a manager with Loblaws Grocery, decided it was time for a change.


After a Mexican vacation during the winter of 2008, they decided that the time was right for an adjustment in their quality of life and escape to a warmer climate. Soon, they devised a plan that allowed them to combine work with some relaxation and a dream came to life.


After viewing several homes throughout Mexico's Pacific Coast, they decided on this luxurious home located on the top of a small mountain in a fishing town called La Peņita. They retuned to Canada, sold their home, put some items in storage, gave away the rest, packed what they could in 4 pieces of luggage, said their good byes to family and friends and retuned to La Peņita three months later. The dream, and the creation of El Panorama de la Peņita, became a reality.


Welcome to El Panorama de la Peņita, a restful Villa experience in the charming Mexican seaside village of La Peņita, Nayarit. Located 40 miles north of Puerto Vallarta, El Panorama de la Peņita offers a calm and comfortable get-away retreat overlooking a colorful colonial beach-front town, the majestic Sierra Madre Mountains and the deep-blue waters of the Pacific.


Their name truly does say it all, this hill-top estate is beautifully situated giving a breathtaking 360 degree view of the surrounding area. Their three comfortable guest suites all feature private balconies with sweeping views, private baths and luxurious, comfortable beds.


The sun drenched roof-top patio and pool will quickly become a special place to enjoy a book, relax in the sun, or enjoy a relaxing swim all while enjoying the panoramic vistas. Here you'll find two shaded cupolas, an outdoor barbeque, kitchen, bar area, and washrooms all located here for your enjoyment.


La Peņita de Jaltemba is a small town of approximately eight thousand that quickly doubles during the "high-season" (November - May) with mostly Canadians and Americans. Known largely as a fishing village, La Peņita is located on a bay recognized as the "largest natural swimming pool in the world."


La Peņita is also best known for its large tropical fruit and world-famous coffee, which is grown in the Sierra Madres Mountains directly behind their home. The region offers a variety of activities; from shopping, eco-experiences, pre-Hispanic sites or just hanging out on a secluded beach, the area is a treasure trove of things to do and discover.


They are here to fulfill your every whim. From exploring the villages and artisan shops, a picnic lunch on a secluded beach, or bird watching in the nearby estuaries or island, let them provide you with the rest and relaxation you deserve. Rates are from $69 to $99 USD a night, double occupancy, and include a large breakfast on their sunny terrace.


Explore El Panorama de la Peņita's online photo galleries, rates and amenities on their newly launched website at ElPanoramaHotel.com or drop by for a personal tour to discover this hidden-gem located on Mexico's Pacific Riviera.
---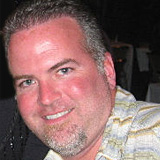 Born in Seattle, WA, Patrick Harrison has been living in PV since 2003. Drawing on his experience in entertainment, radio, retail and sports marketing in major US cities, Patrick opened his own business here in Vallarta, P. Gringo Marketing & PR, a successful Public Relations Firm that targets the English-speaking tourist and local communities. You can contact Patrick at patrick(at)pgringo.com
Click HERE for more articles by Patrick Harrison.
Tell a Friend
•
Site Map
•
Print this Page
•
Email Us
•
Top