Editorials | Issues
Mexico Study: Two-Thirds of Students Bullied

Rocío Zayas - The News
go to original
April 09, 2010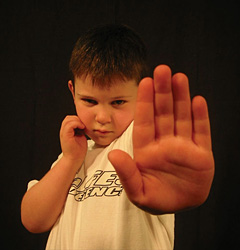 Ed Secretariat says 90 pct of students feel humiliated
Mexico City – The first Gender Violence Report in Basic Education by the Public Education Secretariat (SEP) reports that two thirds of students in Mexico are physically and verbally assaulted and 90 percent of feel humiliated by their classmates.


Secretary Alonso Lujambio Orazábal urged society on Thursday to eliminate bullying, starting at home, because it is a great offense to human dignity.


"Gender violence threatens all human rights and puts at risk the liberty and democracy that we have worked very hard to build. It is an offense to human dignity and we need to eliminate it from homes, schools, streets and workplaces. It is an urgent task that requires the cooperation of all Mexicans," he said.


The report was based on a poll conducted in 395 elementary and secondary public schools across the country and covered all socio-economic statuses. A total of 26,319 secondary school students and 1,400 teachers and principals were interviewed during the 2007-2008 school year. The report shows that both boys and girls of secondary school level have been physically mistreated in the past two years. Violence is a more serious problem in low-income urban schools.


Prejudices, stereotypes and gender violence stops students from fully developing their physical, emotional and intellectual capabilities, said Virginia García, a member of the Social Anthropology Research and Studies Center (CIESAS). The UN's Children's Fund (UNICEF), through its representative in Mexico, Susana Sotilli, suggests three points to eliminate gender violence: promote interaction among students; train teachers to handle bullying; and promote peaceful solutions to student problems.
Tell a Friend
•
Site Map
•
Print this Page
•
Email Us
•
Top