Editorials | Environmental
Mayan Goes "Green" with Earthcheck Certification

hotelinteractive.com
go to original
July 18, 2010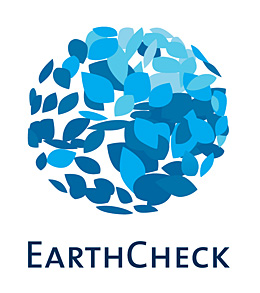 Tourism and Hospitality's top "green" certification awards four Mayan Resorts' properties in three categories.
Mayan Resorts, situated in seven of Mexico's premier vacation destinations, is demonstrating its leadership role in developing sustainable environmental operations, facilities and procedures through EarthCheck Certification. Since 2004, four Mayan Resorts have earned the coveted recognition, the most recent being Mayan Resort Los Cabos in July 2009. Others to hold the honor include Mayan Resorts in Riviera Maya, Puerto Vallarta and Acapulco.


The Mayan Resorts just received the EarthCheck Gold Certification for the fifth consecutive year at the Riviera Maya property. The resort excelled in the following categories: affiliation, benchmarking (efficiency indicators and environmental impact) and certification.


EarthCheck is an international certification for sustainable tourism which operates its own benchmark and certification standard; it is now trusted by more than 1,000 organizations in over 60 countries. Only businesses awarded the EarthCheck seal can claim to be independently recognized as sustainable.


Mayan Resorts' Certification is specifically based on three EarthCheck criteria: environmental conservation practices, support of local communities and cultural traditions. The resorts' certification encompasses virtually every aspect of hotel development and operations – including construction, landscaping, golf courses, restaurants, hotel operations and transportation.


Mayan Resorts' environmental conservation practices range from recycling programs and proper handling of dangerous materials to protection of local flora and fauna to the prevalence of indigenous vegetation in landscaping. Resort employees are also evaluated for involvement in conservation efforts, plantings, beach clean up and mentoring of children to care about the environment.


EarthCheck also evaluated the resorts for their support of local communities, including use of local labor and businesses as well as activities designed to help local populations in the area of health, education and welfare. Finally, Mayan Resorts were evaluated for their involvement in local and national cultural traditions, including support for literacy and education, promotion of local and national customs, activities to help employees become more culturally experienced through opportunities for them to engage in the arts.


"We are extremely proud that our resorts have earned the prestigious EarthCheck Certification. To earn this honor, each property must demonstrate sustainability practices throughout the resort, from golf course design and maintenance to restaurants to protection of our treasured wildlife. This is a top priority for Mayan Resorts and we are gratified to be recognized for our hard work," said Eric Du Baele, Director of Hotel Operations for Mayan Resorts.


The EarthCheck program evolved from discussions at the United Nations World Summit in Rio de Janeiro in 1992. By 1998, EarthCheck membership included more than 500 businesses and organizations in 100 countries. In 1999, EarthCheck became an independent, autonomous organization in the World Travel & Tourism Council, one of the founding partners. The accreditation program was launched in 2002. Since its inception, EarthCheck has represented the best in environmental sustainability and continues to be at the forefront of sustainability practices.


For more information about Mayan Resorts and EarthCheck Certification, please visit www.mayanresorts.com.

About Mayan Resorts


For more than 30 years, Mayan Resorts have provided a complete world of award-winning vacation possibilities in many of Mexico's most sought after destinations. Located in Acapulco, Los Cabos, Mazatlan, La Jolla de Cortes, Nuevo Vallarta, Puerto Vallarta, Riviera Maya and, most recently, Puerto Penasco, each property offers a choice of three- to five-star, full-service resort experiences ranging from the stylish family fun of the Sea Garden brand to the simple elegance and comfort of Mayan Palace and the contemporary, luxurious splendour of Grand Mayan. Mayan Resorts offer an eclectic and flexible choice of dining experiences as well as the pleasures of luxury spas and a wide range of recreational activities such as championship golf on signature courses created by world-class celebrity designers. The company has been widely acclaimed for its commitment to preservation of natural resources and sustainability.


Mayan Resorts are owned and operated by Grupo Vidanta, for more than 35 years one of Latin America's leading developers of tourism destinations, hotels and resorts, golf courses, vacation ownership and other real estate properties, and tourism infrastructure, including Mexico's first privately built and owned airport at Puerto Penasco. In the near future, Grupo Vidanta will introduce several new hospitality brands under the Mayan Resorts umbrella, including Bliss, Grand Bliss, Grand Luxxe and Mansions of the World.
Tell a Friend
•
Site Map
•
Print this Page
•
Email Us
•
Top