Frontier Airlines to Begin Nonstop Service to Puerto Vallarta

St. Louis Business Journal
go to original
July 13, 2010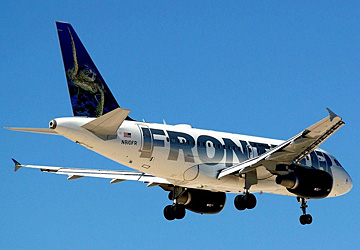 (Wikimedia)
Frontier Airlines plans to begin seasonal nonstop service to its second Mexico destination from Lambert-St. Louis International Airport.


The weekly nonstop service to Puerto Vallarta, Mexico will be offered on Saturdays between December 16, 2010 and April 16, 2011. The service complements the carrier's current seasonal nonstop service to Cancun, Mexico, the airline said Monday.


In April, Republic Airways announced that its two branded carriers, Frontier of Denver and Midwest of Oak Creek, Wis., would come together under the Frontier Airlines name.


The combination of these two airlines is anticipated to take a year to 18 months.