Travel & Outdoors
Riviera Nayarit, a Natural Treasure with Enormous Potential: MHMA

RiveriaNayarit.com
go to original
July 07, 2010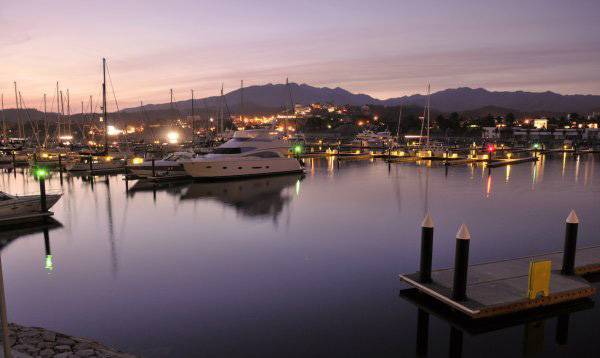 After last week's Mexican Hotel and Motel Association 2nd Annual Board Meeting, hoteliers from all over Mexico had a chance to explore all of the attractions that can be found in Riviera Nayarit.
The president of the Mexican Hotel and Motel Association highlighted the competitive advantages of Riviera Nayarit as Mexico's Pacific Treasure. This became clear last Wednesday during the opening of the II Annual Board Meeting of the Mexican Hotel and Motel Association. Their president, Rafael Armendariz Blazquez, stated that this touristic destination is invaluable to the touristic industry.


Armendariz Blazquez also mentioned that both Riviera Nayarit and its sister destination Puerto Vallarta have an enormous potential that still needs to be developed, and hence their importance to the national touristic industry.


In 2009 Riviera Nayarit's constant development made it the largest recipient for touristic-related investments. This is a direct result of the joint efforts of authorities, private initiatives and different social sectors, following the strategies established by the State Governor, Ney Gonzalez Sanchez, who deems tourism as the main economic drive for this State.


When asked about the advantages of hosting this meeting, Marc Murphy, head of Riviera Nayarit's Convention and Visitors Bureau, pointed out that besides becoming one of the leading destinations in this country, we have the opportunity to promote Riviera Nayarit amongst those people who are opinion leaders in their home cities.


"The presidents of all the hotel associations in Mexico are here, and even though we only have 180 people, they're all opinion leaders and trend setters, not only because they're successful businessmen, but because they were chosen to represent their communities. They'll have the opportunity to experience Riviera Nayarit, and once they're back home, they'll talk to their acquaintances and will offer a first hand opinion on the attractions that can be found here," stated Murphy.


On Thursday, June 24, hotel directors held important work sessions where they discussed important issues like the new currency exchange policies, which they believe will have an important effect on the number of visitors to this country. The convention closed on Friday, with a series of important events that allowed the participants the chance to tour part of Riviera Nayarit.
---
MHMA Members Had A Chance To Explore Riviera Nayarit
RivieraNayarit.com
go to original
July 07, 2010


Members of the Mexican Hotel and Motel Association (MHMA) were greatly surprised after touring several Riviera Nayarit locations, where they had the chance to experience in first hand the competitive advantages of our destination.


Hoteliers from all over the country, some of which travelled with their families, gave themselves a break after holding intense work sessions at the II Annual Board Meeting, which took place at the Marival Resort & Suites Nuevo Vallarta, and spent Friday enjoying the beaches of Riviera Nayarit.


The tour began on board a catamaran that set sail at the Vallarta Yacht Club of Marina Paradise Village, and sailed through Bahía de Banderas to Marina Riviera Nayarit at La Cruz de Huanacaxtle. This way they were able to appreciate the significant nautical infrastructure Riviera Nayarit has to offer.


They then continued their journey by bus to beaches north of the bay, touring El Anclote, Punta Mita, Litibu, and finally Sayulita, where they enjoyed a delicious seaside meal and live music. Hoteliers feel in love with Sayulita, with its special magic and its adventurous and cosmopolitan flair.


"We're truly surprised with the development of this touristic destination, but particularly because of the diversity of touristic products that can be found. You have a true gem here, with infinite potential to promote the development of our industry in this country. We want to congratulate you, all of you, for the joint work that has been taking place," said the president of MHMA, Rafael Armendariz Blazquez at Sayulita in an interview with a local radio station.


The day before, during the official closing dinner, Hoteliers welcomed State Governor Ney Gonzalez Sanchez, who congratulated the businessmen and highlighted the important efforts that have been set in motion to promote tourism since he started his term as Governor. Tourism is a key factor to stimulate Nayarit's economy, and he commended everyone to speak well of Mexico to generate a greater influx of visitors, which will in turn reflect upon the pockets of all Mexicans.


SOLITARY BALLOT


At the closing of the II MHMA Annual Board Meeting, a solitary ballot list was defined to choose the president of the organization for the next period. This way, Armando de la Cruz Uribe Valle will be the successor of Rafael Armendariz Blazquez as President of this Association, starting on the LXIX Regular General Assembly, which will take place in Aguascalientes next November.


About Riviera Nayarit: Mexico's newest destination, Riviera Nayarit, stretches along 192 miles of pristine Pacific coast framed by the majestic Sierra Madre Mountains just ten minutes north of accessible Puerto Vallarta International Airport. The region extends along the entire coast of the Pacific state of Nayarit including the resorts of Nuevo Vallarta, the historic colonial town of San Blas, exclusive Punta Mita, picturesque fishing villages, miles of serene beaches and spectacular Banderas Bay. Riviera Nayarit offers countless activities, all pleasantly affordable, such as: PGA golf courses, luxury spas, whale watching, turtle release, zip lining, surfing, record deep sea fishing, bird watching, international cuisine, and shopping for local artwork and traditional Huichol handicrafts. The region attracts and satisfies vacationers of all tastes and budgets with its wide range of accommodations including chic luxury resorts, eco-tourism boutique hotels and quaint B&B inns. Visit the website at RivieraNayarit.com
Tell a Friend
•
Site Map
•
Print this Page
•
Email Us
•
Top