Editorials | Opinions
I Infiltrated Mexican Drug Cartels

Keith Bulfin - Herald Sun
go to original
November 27, 2010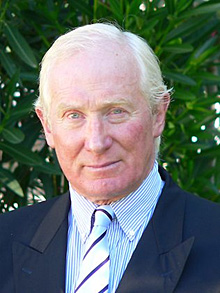 Melbourne's Keith Bulfin was recruited by the US Drug Enforcement Agency to infiltrate Mexican drug cartels.
It is time to make my first test run, to meet Daniel on his home turf.


I prepare for the trip with great care, ensuring I have all the documentation I need, that my suits and shirts are pressed and my shoes shine.


This comes naturally to me: boarding school taught me to be meticulous in my personal grooming and to fold my clothes with military precision.


The DEA hands over $10,000 cash and a booking at the prestigious J.W. Marriott Hotel in Mexico City, in the wealthiest part of town that caters to the elite.


This area is a world away from the poorer parts of the city populated by indigenous Mexicans.


Here, private security firms guard the streets, the shops stock designer clothing and the restaurants are alive with the scents of lilies and roses.


The DEA also gives me explicit instructions not to wander out of the hotel and to contact the US embassy if anything goes wrong.


Their instructions are clear: I am to tell Daniel that I am coming down to Mexico and would like to see him, and that I have started a bank with funds from an old friend in San Diego.


Tell him you want to be introduced to some of his clients, who might like to have a creative banker, Morgan instructs me.


Daniel fought against his extradition to Mexico for several years in Australia until a satisfactory deal was struck with the Mexican authorities.


A satisfactory deal for Daniel, that is. Upon his return to his native country, he was immediately released and, after several months, all charges against him were dropped.


Like nothing ever happened. Rumour has it this freedom cost him $30 m.


It is my first trip to Mexico. Millions of city lights blink at dusk and not for the first time I wonder what the hell I am getting myself into and how dangerous this assignment may turn out to be.


This is a country whose morgues serve as a grim reminder of the ruthless and indiscriminate violence of the drug cartels.


Two Mexican men in suits, hair slicked back, hold a cardboard placard with my name on it. I walk over to them.


"You are looking for Keith Wilson?" I ask. They do not speak English and do not respond. Instead, one grabs my briefcase and the other my elbow, pushing me ahead of them to an upstairs carpark. The Mexican with my briefcase is speaking in rapid Spanish into a two-way radio, and I have no comprehension of what he is saying.


They usher me into a waiting black van with a driver and bodyguards, all carrying weapons.


The van, followed by two others, roars out of the airport into mainstream traffic, the streets thick with dust and pollution and the cloying stench of a pitifully overcrowded city.


A bodyguard hands me a cellphone, indicating I should speak.


To my enormous relief, it is Daniel.


"Welcome to Mexico, my friend", he says, in the confident tone I came to know so well in prison.


"You are being taken now to your hotel. The same people who picked you up will meet you in the morning at 10 o'clock and bring you to our meeting. It will be good to see you again."


I meet Daniel as arranged the next morning. Several bodyguards stand sentinel, demanding I leave my briefcase, watch and cellphone outside his office and checking my belt and shoes for weapons.


It is, I come to understand, a normal routine.


Everyone who visits the office goes through the same procedure.


It is good to see Daniel. He has lost the unhealthy pallor of prison and regained a robust complexion and is, as always, warm and inviting.


"The man you will be doing this for is Rommel Santiago," he tells me after we make small talk.


I recognise the name immediately from the list of cartel families written on the DEA control room whiteboard.


I am frightened by his reputation, let alone the fact I will have to work with him. Daniel grills me over the details of Essex Finance and his eyes harden.


"Keith, if you f--- this deal, we are both f-----. Do you understand?"


I am not to meet his client on this occasion and the first transaction is seamless.


"I need you to move nine hundred thousand for him today," Daniel says.


"Let us see if your system works."


I move through the motions, so familiar to me, transferring the funds from Chile to the Royal Bank of Scotland in Glasgow, through to the National Westminster Bank in London and then organising Essex Finance to lend the funds back to the client in Mexico City.


When it is done, Daniel pumps my hand and beams.


"Welcome Keith. It will be nice working with you."


I have passed muster, but suddenly realise the gravity of my situation.


Anyone who betrays the drug cartels pays the ultimate price. Their life.


I continue making small transactions with the DEA watching. In the first few months, they are always under a million dollars, as are the purchase of shares on the London and New York stock exchanges.


I want it that way, as I am dealing with selected investment houses and because small transactions attract fewer questions.


Slowly, the transactions get bigger: a $14m dollar transfer from a Tijuana holding company in the Bahamas to a hotel development in Spain; switching $8m from a Berlin account to our bank account in London before bringing the money back into Mexico as a loan from Essex Finance Limited to a trading company in Monterrey; moving $16m dollars from Argentina to the Royal Bank of Scotland in Edinburgh, through Essex then back to our client as a loan for his resort development in Canc aacn; and purchasing a house in Puerto Vallarta, on the Pacific coast of Mexico, for $3.8m, switched from a drug cartels account in Curaao to our London account.


Most of the transactions are cut and dried, but there are lighter moments.


Standing in a hotel lobby preparing to meet a feared Gulf cartel member, I turn on my tape recorder.


I am petrified, and talking to myself.


"I'm scared, I'm scared," I say, forgetting that the tape is on.


A high-class call girl approaches, tottering over on killer heels and flashing an indecent amount of cleavage.


To allay any suspicions from the cartel bodyguards who must be watching, I ask her what her prices are and for what services.


She answers me explicitly, very explicitly: all recorded on the tape for DEA entertainment.


The most exciting transaction I am involved in is the acquisition of paintings at Christie's auction house in New York. A cartel family viewed several paintings that they want to buy.


Their funds are on deposit in Switzerland and $30m is wired into Essex's account.


I am given instructions to purchase, within limits, and to have the paintings shipped to the Essex office in San Diego, where they will be collected.


Once the funds are in our account, I fly first class to New York and stay at the Waldorf-Astoria.


Christie's collect me from the airport in their limousine and take me to lunch. An extremely attractive DEA agent, Sally, accompanies me.


Sally and I look the part. She wears a flattering black Armani business suit purchased by the DEA, jewellery from Dior which she has to return to the shop on Fifth Avenue, and reading glasses from Dolce & Gabbana, also to be returned.


She is stunning. I successfully bid for the paintings and sit with a Christie's director to arrange for our Wells Fargo Bank to transfer the funds, a total of $26.5 m, to the Christie's account at Chase Manhattan.


Afterwards, I return my perfectly-cut pinstriped Armani suit to the store.
Tell a Friend
•
Site Map
•
Print this Page
•
Email Us
•
Top