Puerto Vallarta, Mexico - For decades, Quinta Maria Cortez and Casa Tres Vidas, two unique and luxurious properties nestled on the beach of Conchas Chinas on the south side of Puerto Vallarta, has been a haven for celebrities and has been the backdrop for countless movies and photo shoots.
Bon Appétit, Architectural Digest, Destination Weddings and a myriad of other global magazines have sung the praises of these distinct properties. Now, these retreats are becoming a favorite spot to hold unique weddings, birthdays and other festive events.
Recently, celebrated stylist Stephen Patrick of San Francisco, CA, hosted 40 friends from across North America for a week-long party celebrating his partner, Todd Lemay's 50th birthday bash. The celebration took over the exclusive beach in front of the properties.
The party, titled "Fire & Ice," included an elaborate sit-down dinner, open bar, Mariachis and fire dancers. The ultimate ending to the evening featured a personalized fireworks display. "This was the only place in the world I can imagine I would celebrate my 50th Birthday," exclaimed Todd.
Do you have an upcoming wedding or a special event and are looking for a unique and memorable way to celebrate? Contact the team at Villas in Vallarta by calling 888-640-8100 or by emailing them at info@villasinvallarta.com and let them help you design a personalized celebration that you'll remember for a lifetime.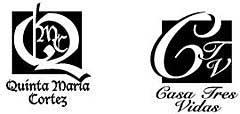 Quinta Maria Cortez Bed & Breakfast and Casa Tres Vidas, Villas in Vallarta's adjoining properties, are both located on one of Puerto Vallarta's most beautiful beaches. To find out more about these unique beachfront escapes, both "Very Highly Recommended" by Frommer's Travel Guides, visit VillasInVallarta.com.