What is to become of Petróleos Mexicanos, Mexico's state petroleum monopoly? That's the question facing the Peña Nieto administration and the Mexican Congress.
Legally, PEMEX holds a monopoly over the oil industry, from exploration to processing to the sale of gasoline at the pump.
Its privileged status in national mythology affords it a certain immunity from criticism. It's more than a question of economics. PEMEX is deeply tied into Mexican identity and the question of national sovereignty.
But PEMEX is in deep trouble. It's heavily indebted, its production is decreasing and if present trends continue Mexico will be an oil importer by 2020.
The basic problem is that PEMEX is not really managed as an oil company, but as a cash cow of the Mexican government, which makes it difficult to function as a normal oil company. PEMEX is the source of a third of the Mexican government's revenue.
There's something psychological in the Mexican collective psyche which makes it difficult to reform PEMEX. For a Mexican politician to just mention private money and oil in the same sentence is to invite a torrent of hysteria.
That's a contrast with some other sectors of the Mexican economy. In just a few years, Mexico changed from a highly-protectionist state which severely restricted imports to a major free-trading nation. Even the mining industry is open to foreign investment, selling concessions to private companies, even foreign companies. Petroleum though is another question entirely.
In order to break through the psychological wall surrounding PEMEX, proponents of reform have to make their case based on Mexican sovereignty. How is Mexico's sovereignty served by a badly-administered state oil company that ignores the technical and economic realities of the oil industry?
How do other countries manage their oil industries?
Here in the United States, the free market rules the petroleum industry. Oil is not considered state property, but the property of those who own the mineral rights. Thus oil companies have to deal with private ownership from the get-go.
The free market has been very good for the American oil industry. However, that isn't in the cards for the Mexican oil industry. Almost nobody wants complete privatization.
Most oil worldwide is owned by state oil companies, which control an overwhelming 90% of proven oil reserves worldwide and account for 75% of world oil production.
The top ten oil companies by reserves controlled are state oil companies. The #1 company by reserves is Saudi Arabia's Saudi Aramco, with the largest proven oil reserves in the world. In the second place is the NIOC (National Iranian Oil Company). In third place is Qatar Petroleum, owned by a peninsular nation in the Gulf. In fourth place is the Iraq National Oil Company. So the top four national oil companies are in the Persian Gulf area.
In the fifth place is PDVSA, Venezuela's state petroleum company, followed by the Persian Gulf's Abu Dhabi National Oil Company with PEMEX in seventh place. The Nigerian National Petroleum Corporation is in 8th place, the National Oil Corporation of Libya in 9th and in tenth place is Sonatrach of Algeria.
The top ten production list includes both state and private oil companies: Saudi Aramco at #1, followed in descending order by the National Iranian Oil Company, ExxonMobil, PetroChina, British Petroleum, Royal Dutch Shell, PEMEX at #7, Chevron, Kuwait Petroleum Corporation, and Abu Dhabi National Oil Company at #10.
Most state oil companies, however, allow some form of private investment and partnership with private companies. PEMEX is the strictest about foreign investment. Even Venezuela and Cuba (!) allow more private investment in oil exploration.
One model that might be valuable for Mexican policy-makers to consider is that of Petrobras, the Brazilian state oil company. As of 1997, the company no longer held the monopoly over oil, but the Brazilian government is still the company's principal owner. The Brazilians have found a successful balance between state ownership and cooperation with private companies, and Petrobras is now among the leaders in deepwater and ultra-deep water oil extraction. It's the southern hemisphere's largest company by market capitalization and, calculating by revenue, was Latin America's biggest company in 2011.
It's not that Mexico should slavishly copy the policies of Petrobras, or any other oil company. But successful business models are at least worthy of consideration. The trick is to find the balance that will work for Mexico.
---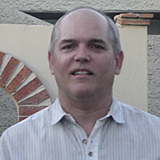 Allan Wall is an American citizen who moved back to the U.S. after living and teaching English in Mexico for a decade and a half. Today, he continues to write articles about various aspects of Mexico and Mexican society. Some of these articles are about Mexico's political scene, history and culture, tourism, and Mexican emigration as viewed from south of the border, which you can read on his website at AllanWall.info.