Puerto Vallarta, Mexico - Superior Tours Vallarta has announced their 2015 overnight trips, and bookings are now available on their website.
"People are planning ahead much more than in previous years," says Astrid Van Dam, owner of Superior Tours Vallarta. "Many people plan to make their trips right before, or after, their long term condo rentals, so that they do not pay rent for the time that they are traveling with us. As many people have already reserved their condos for next year, it's pretty logical that they are planning ahead to see more of Mexico while they are here," she says.
"The March 2015 Copper Canyon tour is already almost fully booked, so it is likely that we will have to set more dates," says Astrid. "Bookings for our tours to Mexico City and the one to Puebla and Oaxaca are also going fast," she adds.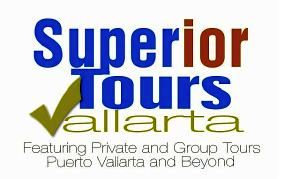 Superior Tours is a full service travel agent, tour operator and a transportation company. "We bought several new vehicles this year, which saves us a lot of money on renting them for our tours, like we did before. 2013/2014 has been a very good season for us and, with so many advance bookings, it seems that next winter will be even better. Many people that traveled with us in the past are already looking for other tours to take with us. That is why we try to add new tours every year. Over the next few months we will do some traveling ourselves, so that we can design even more new tours. Also we can see a huge trend in customized tours for couples, families or groups of friends. In addition to our group tours for the public, we design and operate custom tours for many people. Whether it's for the day only or trips of more than a week, we make all of the preparations to ensure a great trip," Astrid asserts.
Besides the new tours, Superior Tours Vallarta is working on a new website, and opening a second location. "There will be a lot of work for us to do in the coming months - that's for sure! With so much going on, we will not have much time to rest!" Astrid concludes.
Located in Old Town Puerto Vallarta, Superior Tours is a full service, licensed travel agent and DMC - and the Banderas Bay area's leading Tour and Transportation company - offering customized tours in Vallarta, throughout Mexico and to many other countries. To learn more about Superior Tours Vallarta, click HERE. For more information or to book your tour, visit SuperiorToursVallarta.com.